The National Day of Action against live exports will go ahead on June 18 in capital cities and regional centres across Australia.
The animal advocacy movement regards the Gillard government's temporary suspension of the cattle trade to Indonesia as simply empty rhetoric, and the suspension is a cynical move to attempt to defuse the anger and outrage of Australians at the obscene cruelty shown in Indonesian slaughterhouses on 'Four Corners' last week.
Tasmanian organiser Suzanne Cass said: 'The response from Indonesia is that it will take a complaint of discrimination to the World Trade Organisation on the grounds that other countries torture animals in the same way, and this just affirms what we know about what happens to our animals in all overseas destinations.
'Furthermore, threats from Indonesia to source cattle from elsewhere are just meaningless', continued Ms Cass, 'and the Indonesians' attitude clearly demonstrates that they see no problems with the torture they inflict upon animals. The issue for Australia now is to properly control what happens to the cattle already rushed off to Indonesia just last week by the industry before this suspension was imposed'.
The animal advocacy movement says it is aware that there is nothing that the Australian government nor the live export 'industry' can or will do to ensure that animals are not abused and tortured in overseas destinations, with both having openly admitted that they 'cannot influence cultural practices'. This is despite 'producers' paying a substantial levy to Meat and Livestock Australia to improve animal welfare outcomes. Meat and Livestock Australia is in damage control after revelations that it knew about the torture for decades, and that it stonewalled research that could have led to the Australian community finding out about the abuse.
'Now the greedy pastoralists and exporters want compensation for not being allowed to abuse animals any more', Ms Cass said. 'We believe that if any compensation is to be paid it should paid by MLA, which has collected millions of dollars in levies and failed dismally to contribute to the welfare of animals in these countries. And none of these people cared when 40,000 meat workers' jobs were lost.
'If the Gillard government thinks that Australians will ever let this issue go it is sadly mistaken', Ms Cass concluded.
ACTION: HOBART RALLY – PARLIAMENT HOUSE LAWNS
Saturday, June 18, 2011
12.00 p.m. to 2.00p.m
First published: 2011-06-11 05:16 AM
• UPDATE, Monday: STOPTAC.org
RSPCA NOW wants to track animals sent interstate from Tasmania
Following exposure by a Mercury correspondent, the RSPCA now says it wants to find out what happens to Tasmanian animals shipped interstate
Mercury:
Push to track animal exports
HELEN KEMPTON | June 10, 2011 12.01am
THE RSPCA wants a system to track how many of the 440,000 sheep and cattle sent from Tasmania to interstate agents each year are slaughtered in overseas abattoirs.
"We need to monitor the supply chain and monitor the fate of livestock from the farm gate. We are not talking about exporting fridges or cars, these are live animals," RSPCA acting state chief executive Michael Linke said yesterday.
The State Government said it was not given details on the shipment of Tasmanian animals once they left our shores, but some went to feedlots for preparation for shipment.
"How long are these animals on trucks, how long are they on ships and how long are they crammed into feedlots? These are all questions which need to be answered," Mr Linke said.
Last year about 14,000 cattle were shipped interstate, and Roberts livestock manager Warren Johnston said they were exported as breeding stock, not for slaughter.
Mr Johnston said sheep were more difficult to trace but about 300,000 of the 430,000 animals sent interstate last year were slaughtered in Australia and 100,000 used for restocking.
The rest were sent to slaughter in other places, he said.
"Of all the states, Tasmania is most removed from the live-export debate," Mr Johnston said.
The main push for live sheep and cattle exports to be banned is coming from Tasmanian Independent MP Andrew Wilkie.
This week, Mr Wilkie said he would push ahead with a Bill to end live exports, despite a moratorium on shipping cattle to Indonesia.
RSPCA Tasmania supports a ban.
Mr Wilkie said the Federal Government's suspension of live exports to Indonesia was a good first step.
"The Australian public has said loud and clear that it will not tolerate Australian livestock being shipped to such dreadful deaths and I congratulate the Government for hearing the message and acting," he said.
No live sheep or cattle shipments have left Tasmania since 2006, when meat workers and animal activists joined in dockside protests over Middle East shipments.
http://www.themercury.com.au/article/2011/06/10/236491_todays-news.html
Suzanne Cass, STOPTAC comment:
The Examiner newspaper first raised the issue of whether Tasmanian animals were being sent to overseas destinations 'by stealth', and a Mercury correspondent also took the matter up on June 7:
'The claim that the State Government 'doesn't know' whether Tasmanian sheep are being shipped to the Middle East or not is at best disingenuous. The last shipment to leave directly from Tasmania was in 2006, as reported by Helen Kempton, and 1,683 sheep died (along with a substantial number of cattle) on board the death ship 'Al Messilah', a 31 year old former vehicle transporter which was banned from Australian ports in 2009. The AQIS mortality investigation concluded that Tasmanian sheep are 'poorly adapted' to lengthy, cross equatorial journeys and a substantial number simply starved to death. The State government therefore has a duty of care to Tasmanian sheep not to breach the State's Animal Welfare Act 1993 (amended) to not subject animals to transport likely to cause harm, pain and suffering, and by admitting that it 'doesn't know' whether Tasmanian sheep continue to be subjected to live export to the Middle East is simply disgraceful'.

Four decks of sheep, piled high, en route to the Devonport wharf
The RSPCA has known about the rigorous journey faced by the (approximately) 430,000 Tasmanian animals to Victoria for years, so it is curious that it now wants to know what happens to these animals, only after this issue was exposed by the media. These animals may begin their journeys from farms in the south of the state, through saleyards, then transport to Devonport, where they are loaded on the top deck of the 'Searoad' roll-on/roll-off ships, exposed to heavy swells, sea spray, wind, rain, heat and cold. The journey may last for days. For more information please see this site – 'So you think Tasmanian animals are not subjected to the rigours of long distance transport …': HERE
The State Government knew about the Al Messilah mortality report, because StopTAC received a communication from (then) Minister David Llewellyn that he may have to 'reconsider' the State Government's position on the live export of sheep to the Middle East, so if indeed it is aware of sheep being sent to Portland in Victoria for live export, it is clearly breaching its own animal welfare statutes.
• The impact of ending live exports, HERE
STOP TASMANIAN ANIMAL CRUELTY
URGENT NEWSFLASH
On Saturday, June 18, between 12.00 and 2.00p.m., Australians in all capital cities and dozens of regional centres will join together to demand a full and permanent ban on all live animal exports to any overseas destination.
Speakers at the Hobart rally are Kim Booth, Greens Spokesman for Primary Industries, Andrew Wilkie, Independent Member for Denison, Grant Courtney, State Secretary of the AMIEU (Australasian Meat Industry Employees Union) and veterinarian Dr Andrew Nicholson.
Tasmanian organiser Suzanne Cass said: 'A temporary ban to Indonesia is simply empty rhetoric from the Gillard government, in the hope that the outrage felt by the Australian community following the 'Four Corners' program of two weeks ago will just go away. If the Australian community does not keep the pressure on, it will be 'business as usual' in no time. These rallies will show that we WON'T go away, and we will hold this government accountable at the ballot box'.
The 'Four Corners' program, 'A Bloody Business' showed horrific cruelty to Australian cattle in Indonesian slaughterhouses, including eye gouging, tail breaking, and cattle being kicked and beaten with heavy chains, with many being tortured for up to half an hour before being killed. The government's first response was to impose a ban on the slaughterhouses shown in the program, then a short suspension of the trade to Indonesia.
'Evidence has shown, year in, year out, that these practices are widespread across all the destinations to which Australia sends its animals on these pitiful journeys', continued Ms Cass. 'No-one believes the industry 'spin' that these people can be 'trained' not to abuse animals, particularly when in the next breath they say they 'cannot influence cultural practices in other countries'. We have known that for years'.
Ms Cass believes that any plans to direct funds to 'improve' slaughterhouses in Indonesia would be better spent restoring abattoir infrastructure in Australia, and giving the 40,000 meat workers who lost their jobs as a result of this trade their livelihoods back. It would be cheaper to provide refrigeration infrastructure in these countries than to implement training programs that are useless and tracing systems that the animal advocacy movement says it knows are unworkable.
'It's not that long ago that trafficking in other living beings was considered to be acceptable, Ms Cass said. 'Like the slave trade, future generations of Australians will look back upon this trade in animal misery and suffering and feel shame and disgrace that this cruelty has been allowed to go unchecked for decades.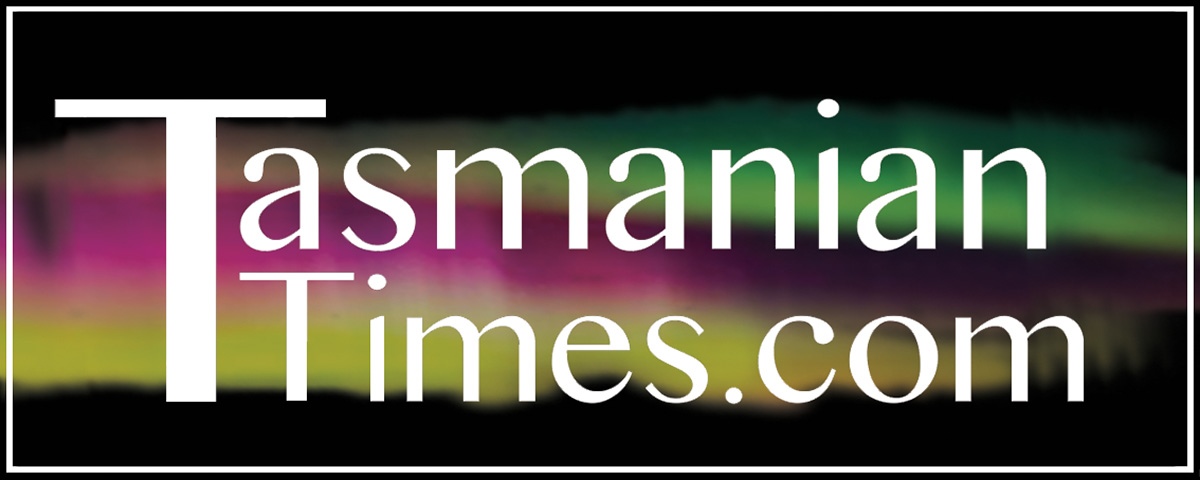 Author Credits: [show_post_categories parent="no" parentcategory="writers" show = "category" hyperlink="yes"]