He's one funny dude, that Gunns' boss.
Most chief executives, staring at insolvency unless they could stump up $55 million within a fortnight, would take their obligations to ASIC and the ASX seriously.
But Mr L'Estrange, unless he's spent the long weekend smoking Kronic, is so confident about Gunns' compliance with the law, he's issued an ASX release in some sort of secret code. It's a little game for shareholders, who no doubt will enjoy trying to decipher what Greg really means.
In the official release, L'Estrange said "Gunns Limited has entered into an agreement for the sale of the Triabunna woodchip export business. Completion of the sale is scheduled for 29 June 2011 and is conditional on satisfactory progress in the implementation of the Tasmanian forests Statement of Principles."
This is hardly new, as details of the transaction have been widely reported in various media outlets since late last week. Only some of the finer points weren't clear, but Minister for Woodchipping Bryan Green provided the final piece of the jigsaw in parliament today. Forestry Tasmania, obviously smarting from missing the opportunity to sponsor a football team, has found yet another way to lose money. It has signed a supply deal with the proposed buyers of the Triabunna mill.
I think I've deciphered Greg's secret code. What the ASX release really says is:
"Great news for timber families! It looks like we've pulled a swifty with O'Connor and his backers. We've agreed to sell the Triabunna mill for $7 million, but only if the Federal Government gives us a heap of cash before the end of the month. $48 million should do it. O'Connor will give us the other $7 million we need to keep the bank happy, and he's already got about half that thanks to timber industry handouts. A couple of greenies tried to buy the mill, probably hoping to turn it into a resort for tofu-eating lesbians or something, but we told them to stuff off. Forestry Tasmania need somewhere to get rid of their old growth forests – they can't keep dumping the chips off the side of the Huon Highway, so they're going to supply the mill, in theory at least. That means Canberra will recognise the importance of the timber industry to Tasmania, and give us the money we need."
Some of us aren't laughing. In what we are told is a constrained budget environment, we have a taxpayer-owned business agreeing to supply timber to a privately-owned (albeit massively subsidised) one, who will give money to a publicly listed, and near bankrupt company who has a further 16 days to find $55 million to pay the bills.
So we have a Premier who won't listen, a Woodchip Minister who believes woodchipping is a green industry, a rogue government agency unwilling or unable to prepare a proper set of financial statements, and the CEO of a listed company who speaks in code.
Only in Tasmania.
• Jack Maynard Keynes:
Regular TT readers watching the latest developments in the Gunns' saga will recall a TT posting over a year ago Accounting for Dummies—Lessons from the Forest Industry published on 25th April 2010: HERE
Lesson No 15.
Beware when assets are listed for resale just to boost working capital.
When companies run into cashflow difficulties, sometimes it's easy to tell because the current liabilities (those due within 12 months) exceed the current assets (the readily realisable assets like cash, stock, money due from customers etc). In order to dress up the accounts, it is not unusual to see fixed assets (like land) reclassified as a current asset, by listing them as an 'asset for resale'.
Lesson No 16.
Beware of companies that try to sell assets to survive.
FEA tried to sell assets towards the end (see Lesson 15). The task was made more difficult because of the complexities involved (see Lesson 12).
As a general rule companies that try to sell assets to survive will achieve neither. Great Southern and FEA fall into this category.
Maybe Gunns as well?
Full article, on Tasmanian Times, HERE
Greens:
FORESTRY TASMANIA OFFERS APRIN PULPWOOD FOR TRIABUNNA MILL PURCHASE
Will HCV Forests End up as Chinese Boiler Fuel?
Tim Morris MP
Greens Member for Lyons
The Tasmanian Greens today were told in Parliament by the Minister for Resources, Bryan Green, in response to a question that Forestry Tasmania had provided a letter to Aprin Logging "effectively saying they would supply wood" in the event that they complete the purchase the Triabunna Woodchip Mill from Gunns.
Greens Member for Lyons, Tim Morris MP, said that in revealing that Forestry Tasmania had agreed to provide pulpwood logs to Aprin Logging raises more questions about how the potential new operator of the Triabunna Mill will be able to export woodchips profitably when guns apparently could not and how such an offer can be made whilst the 'Statement of Principles' outcomes have not been finalised.
"Now that a deal has been offered by Forestry Tasmania it is important that the price offered is revealed because it would be unconscionable for Forestry Tasmania to provide wood at less than the cost of production and at a reasonable profit, as this wood is the property of the Tasmanian community," Mr Morris said.
"It is also important that this offer does not undermine the current Forest Principles process by committing wood from forests identified for protection."
"It is also difficult to understand how Aprin Logging is able to sell woodchips at a profit when Gunns could not unless they are buying them at less than Gunns were paying for them."
"Are we going to find that our High Conservation Value Forests are destined to be boiler fuel in some power plant in China?"
"Now we have the Triabunna community facing considerable uncertainty again about what their future holds, just after they had accepted the closure of the Mill as the signal to move on from the low value commodity business of selling native forest woodchips," Mr Morris said.
Kim Booth, Greens:
$2.5 BILLION FOREST CONSERVATION BONANZA IGNORED
As Premier Lives in the Past
Kim Booth MP
Greens Forests spokesperson
The Tasmanian Greens today in Parliament asked the Premier, Lara Giddings, whether she was aware of the written offer from REDD Forests of up to $2.5 billion to lease 500,000ha of Tasmania's publicly owned native forest for 25 years.
Greens Forests spokesperson Kim Booth MP said he was gob-smacked that the Premier did not seem to understand the extraordinary opportunity this offered Tasmania to not only save our economy but also the State's environment.
Mr Booth also said REDD's proposal is a win-win for all Tasmanians with a written offer of between $1.25 and $2.5 billion to flow into Tasmania's coffers over the next 25 years without having to lift an axe or chainsaw.
"REDD Forests' offer to Forestry Tasmania could see up to $2.5 billion over 25 years flowing into Tasmanian coffers, all by leaving the publicly owned native forests as they are," Mr Booth said.
"It is perplexing that the Premier seems to have misunderstood the extraordinary opportunity being presented, that will not only boost our economy, but protect our natural environment."
"Tasmania's forest industry is in a state of financial collapse and yet the Premier seems unable to grasp that this huge income stream offered by REDD could not only provide exit assistance money for workers in a collapsed industry but ultimately provide the equivalent money that would fund the entire cost of a new public hospital."
"I think all Tasmanians will want this deal, and all Tasmanians will remember Lara Giddings and her Labor party if they deny Tasmanians this income from their forests for the betterment of this state, instead of continuing to pour good public money after bad propping up Forestry Tasmania's bottom line," Mr Booth said.
• Down, down down: Follow the Gunns Ltd Share Price, HERE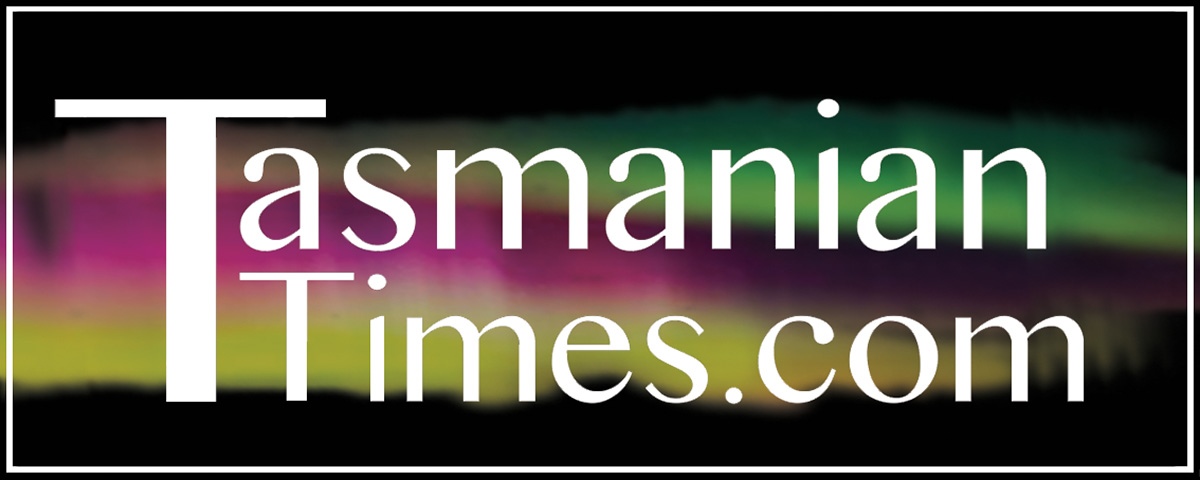 Author Credits: [show_post_categories parent="no" parentcategory="writers" show = "category" hyperlink="yes"]