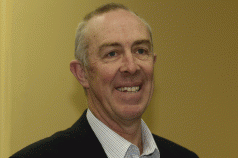 The 2011-12 Tasmanian budget matters a great deal. It will be a defining moment in the life expectancy of the Labor-Green minority government.
State government budgets can be seen as a set of confusing and bewildering numbers put together by public servants whose sole purpose is to confuse and bewilder, hence maintaining remote but effective power over the distribution of tax-payers funds, in support of, or regardless of the intention of governments.
On the other hand, a government budget can be regarded as a key stage in the electoral cycle where the social contract – that confers legitimacy and authority to the state and political obligation to the citizen – is renewed, revised or discarded.
The budget components shape the social contract by outlining in stark numbers what values and ideas about the role and function of the state are being applied to decision-making on behalf of citizens, by their government.
These decisions are critically important in shaping the social contract in a 21st century representative political system where ideas and values about everything are highly contested, where citizens demand input into decision-making, where information is more readily available and easily accessible for engaged citizenry.
Despite all these implicit democratic advantages much uncertainty is attached to government decision-making.
The social contract and the deliberations about its merits and role has a four hundred year narrative in liberal democratic representative government systems from Hobbes and Locke to Nozick and Rawls, from absolutist notions of the state to the issues of purpose – protection of natural rights from government; equality, equity, welfare support and competing claims around notions of justice.
Budgets demonstrate intent – as distinct from the rhetorical flourish of elections – in relation to the make-up of the social contract, hence their significance to citizens.
What is of interest in Thursday's State Budget 2011-12 is what will be retained of Labor and Green 2010 election promises and how it came to pass that some of those promises remain and some have been lost and why?
Explanations will be required beyond the banality of stating the conveniently obvious: "there is no money."
Whether explanations emerge is a matter for media probing and estimates hearings examination. There may not be any plausible explanation that will pass such scrutiny.
History recalls that in the 2008-2009 Budget papers – the budget that preceded the impact of the GFC – the consolidated fund, the funds allocated to the running of government – was expected to be $3,672.6m.
The 2010-11 Mid-Year Financial Report suggests the 2011-12 Consolidated Fund Expenditure could be $4,625.7m, some $953m greater than 2008-09, let's call it a $1billion. Estimates for 2010-11 –the year about to end – are $5,004.5m, a staggering $1.3billion over the 2008-09 figure.
In 1998-99 Labor had a budget of $2billion. In 2011-12 it will be close to $5billion. This is a massive expenditure explosion.
"There is no money because we spent it all – and more – your Honour!"
No money, but there remains a $5billion budget where the winners and losers in the allocation of scarce resources will be entitled to explanations as to why their need, or that election promise suddenly was not a priority.
What will be become, for example, of the Greens' pledges on:
• Free Metro travel for every student in Tasmania;
• Energy concessions for low income earners;
• Lower water and sewerage bills;
• Rooftop solar instillation;
• $5m over three years for solar panels or wind generators on up to 500 public housing homes;
• Gross-feed-in tariff for electricity in Tasmania – double the retail rate for all power generated;
• $30m over three years for a network of Tasmanian Life Health Centres, alongside and integrated with the 30 Child and Family Centres;
• Light rail in the Northern suburbs of Hobart?
How will a Labor-Green minority government construct a 2011-12 Budget that is so hollowed out by excessive spending, complicated by the politics of minority government and not helped by a Federal government in fiscal retreat?
I'll be delighted to be wrong but the signs from the Treasury bunker and government sources are that the answer will be: not much by way of imagination and new ideas.
Not much beyond some dollars allocated – probably not much more than $1m over forward estimates of reallocated money – to reduce cost-of-living pressures.
Worse still, little by way of a policy strategy to deliver outcomes for those Tasmanians really struggling to meet day-to-day needs.
All policy needs a strategy not just an announcement of intended expenditure.
All strategies require new ideas, new objectives and goals and sufficient funds to get the job done. Not just funds that might start months from now or even years from now.
Funds allocated indicate a political commitment. This implies that a policy objective is valued because it has received an allocation of funds to support its implementation.
In policy terms what is valued is counted.
Little detail about how increasing cost-of-living pressures are likely to play out, for example, for public housing tenants facing rent, energy, water and sewerage cost increases alongside food, transport and recreation outlays.
Little money to spend – in my view almost entirely the responsibility of the Bartlett Labor majority government and its expenditure explosion – requires a Labor minority government to build a convincing policy platform that establishes what and why some allocations of scarce resources are priorities in times of need and constraint.
The evidence to inform such decisions are compelling and indeed, probably for a Labor government in power since 1998, overwhelming.
A Labor minority government is well-placed to understand the Labor challenges – issues of equity and access, social inclusion challenges and social enterprise opportunities, socio-economic challenges that are in some cases – particularly relating to educational attainment – generational.
Pick a box in any number of socio-economic data sets, available from the Social Inclusion Unit in DPAC, ABS, Commonwealth parliamentary library, various Federal government agencies.
Our comparative status within Australia and indeed other similar regional states globally leaves us with relatively poor outcomes – sometimes significantly deficient or high levels of reportage – across a range of indicators including the following:
• Poverty, deprivation and financial hardship;
• Income inequality;
• Cost-of-living;
• Food security;
• Emergency relief;
• Financial exclusion;
• Homelessness;
• Adult literacy;
• Year 12 retention and completion;
• Educational qualifications;
• Labour force participation rates;
• Underemployment and part-time work;
• Disability and mental health;
• Suicide;
• Access to transport, services, broadband.
These factors that shape our present dilemma need not define our future but they are critical sign-posts for transformation. Surely, we must now take responsibility to address these challenges?
Labor has been the political party of choice for Tasmanians – since 1948, only four Liberal leaders have been Premier. Its values and ideas have resonated with the sounding board of socio-economic profiles present in Tasmania – for good or for less than good.
Those values and ideas are now under the challenge of minority government negotiation, a sense that political parties have lost their way and stand for nothing and a reality check that the dominance of Labor has not broken through many of the socio-economic challenges that are represented in the data sets presented above.
It would require much more research, deliberation and argument to support this assertion but I believe it could be constructed: Tasmania's socio-economic profile is more akin to the economic, social and policy challenges of 1948 than it is to meet the challenges of the next 15 years.
Too many Tasmanians are ill-equipped to take their place in such a changing and challenging policy space where a small sub-national peripheral economy is not owed a living by anyone in a global economy. Where knowledge is the key attribute to bring to the universally accepted table of arbitration and determination: supply and demand.
Can Tasmania bring knowledge to the creation and development of products and services that customers want to buy? Clearly yes, and our exporters are leading the way – they have to in order to survive – each day, each month and year.
But, as we have seen with forestry, our structural complacency, poor industry and GBE leadership – often too joined at the hip to read the changing market signals – are significant impediments to meeting the challenge of change and finding new competitive opportunities for our rich comparative advantages in natural assets.
Too many in the sector still think that what got us to this point – a failed wood-chip strategy on the back of an unsustainable saw-log yield – still has a future.
This is more hope than considered deliberation. At worst it is another false hope – a cruel delusion – that has already cost many in the sector their income, their dignity and forced them to resort to hand-outs or relocation interstate.
So many Tasmanians and their enterprises are applying their considerable tacit and formal knowledge to the task of constructing competitive advantage for our island state but on the other hand, Tasmania is faced with too many people not valuing or having access to educational or skills training opportunities; low literacy levels; significant underemployment of skills and by extension the debilitating effects of social exclusion. Increasingly, this exclusion is generational.
The 2011-12 State budget can't just be a policy framework driven by the need to protect Tasmania's AA+ credit rating. We spend far too much time and effort appeasing those financial markets that gave us the GFC. Nor can the government maintain a narrative that insists that our fiscal crisis is someone else's fault – the GFC, GST revenue loss or Federal government withdrawal of stimulus funding.
This is a time in the State's history where a government needs to take responsibility for what it has done, what it intends to do and how it intends to go about it. That outcome needs to be transparent, not hidden by lack of detail, clever budgetary devices or inane political spin. These will all be present of course, but Tasmanians might hope for more.
A policy response built on the foundation of the 2011-12 Budget needs to clearly articulate what has been determined as policy priorities and why?
How will they contribute to transformational change within a series of strategies – cost-of-living and an economic development plan in the first instance – that can be seen to address the reality check presented by data sets that provide evidence of the challenges ahead if we as a State are really committed to what we proclaim as objectives and goals for much of our policy intent: sustainability – intra and intergenerational equity.
The alternative is to continue to ignore these significant socio-economic profiles that impact so negatively on our collective well-being. The fact that they are still so prevalent surely must be some indicator of neglect or a lack of capacity to find a way.
I find it difficult to remember a time in contemporary Tasmanian political history when a combination of fiscal crisis and a rapidly challenging international, national and domestic political economy are contributing to a real sense of bewilderment and uncertainty reaching into so many rural and regional communities in Tasmania. That sense of uncertainty is profound and the hurt is real. Much of the cause is little understood or worse still, ignored.
The Premier as Treasurer, Lara Giddings, her Green minority partners and indeed the Liberals by way of their Budget reply, all have significant opportunities over the course of the next two weeks of parliamentary deliberations to chart a course for a compelling political and policy debate through to the State election in 2014.
This is not just another Budget. It is a critical indicator of political and policy intent.
The 2011-12 Budget will tell us much about what Tasmanians can expect politically by way of ideas and values that will shape our policy options in the short to medium future. It will define our contemporary social contract, and with it the future prospects of this minority Labor-Green alliance. It's that important.
Dr Tony McCall's review of the 2011-12 State Budget will appear in the Examiner newspaper this Friday, June 17th.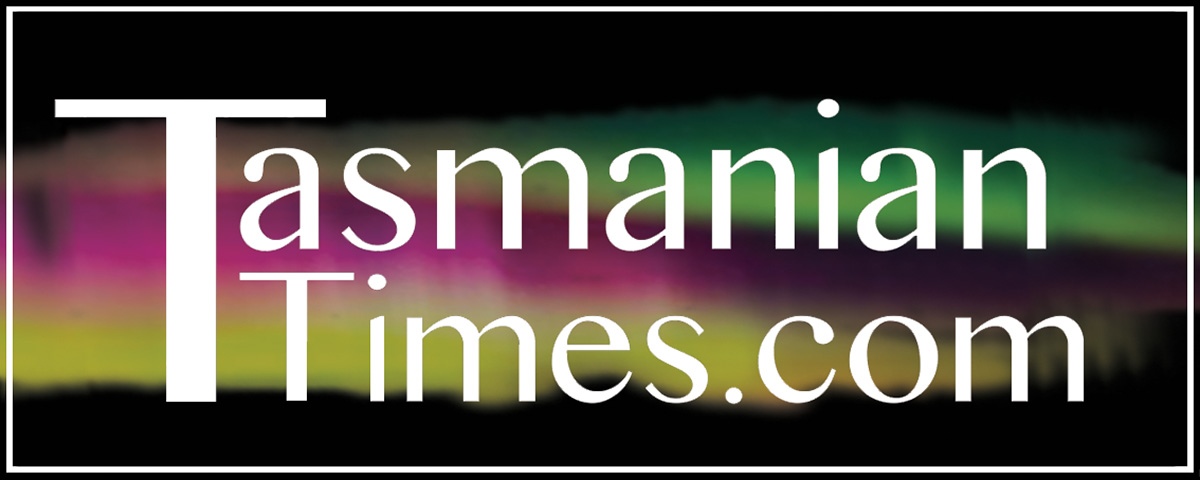 Author Credits: [show_post_categories parent="no" parentcategory="writers" show = "category" hyperlink="yes"]