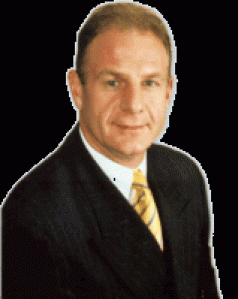 On a chilly Hobart afternoon, a middle-aged, unemployed woman talked her husband and kid into attending their very first, real-life protest rally.
This is what happened. We sighted the forest – is that a pun? – of black flags, and heard the dulcet tones of young Mr McKim bouncing around the Parliament House lawns, extolling the many virtues of his bill to repeal the Pulp Mill Assessment Act 2007.
We ventured closer, and merged into the well-behaved crowd. Earlier in the day, we had seen a gaggle of men in orange flouro sweaters huddled in a circle near the fountain in Franklin Square, talking quietly among themselves. As we approached, they moved off, and re-assembled outside 24 Murray Street. We observed the Gunns Timber Products logo on their collective garments, and considered the possibility that they might be planning a counter-protest later in the afternoon. A bit of verbal biffo, perhaps.
Apparently not.
The rally reminded me of a genteel garden party – without the warming sun, or the pretty cakes and cucumber sandwiches. Everyone was on their best behaviour, especially Messrs Green and Gutwein. They were both as neat as a pin, polite, deferential, and reasonable – their everyday ill-humour and belligerence modified by the prospect of an easy victory, and possibly an appropriate dose of behaviour altering medication with their lunch.
The Grand High Poobah of chopping down trees, Mr Bryan Green, announced that 'he could have got all worked up' about the bill to repeal the PMAA, but he decided not to. Instead, he chose to bore everyone senseless with a half-arsed attempt to read some lackey's analysis of the statute, its relationship to some other statute, and its likely interpretation by the courts. A load of mumbo-jumbo, but at least he didn't tell anyone to shut their face while he was speaking.
Next up was the disturbingly restrained Opposition attack dog, Mr Peter Gutwein. Mr Gutwein opened with some thoroughly charming stories about his decision to support the PMAA back in 2007. He told a folksy tale of the little town in Finland that just dotes on its pulp mills. A beautiful little town with a wonderful old timber village cocooned within its boundaries as a monument to history, and a thriving tourism industry. All within a stone's throw of a pulp mill. Excuse me, but it really was that nauseatingly syrupy.
The town is Rauma, on the west coast of Finland, and I took the trouble to check it out on the web. It does have an 'old town' of timber buildings, and it looks chocolate box pretty in the close-up tourist photos. A wider shot, however, shows an uninteresting, but functional city with a portside area dominated by heavy industry. Locals say that the smell of the pulp and paper manufacturing plants permeates everything in the town. They are probably immune to it to some extent, and, in fact, the pulp mills are the least of their worries.
Rauma is also home to the largest nuclear power plant in Finland – one of the largest in Europe. It's just 15 kilometres from the town centre, and it's expanding. And, to add insult to injury, the parliament of Finland has recently decided the area is to be the dumping ground for all nuclear waste produced in their country. I don't know about anyone else, but I wouldn't live there on a million dollar bet (unless Bryan had a mate who could get me some really good odds).
Then, there was the Brazilian pulp mill manager who had a swag of degrees, spoke five languages and happily raised his large family in the shadow of a pulp mill. He was the sort of highly-skilled person who gets paid a truckload of cash, and will most likely be imported into Tassie, along with teams of experienced mill workers, to man the project in the Tamar Valley. You could try to explain that a sophisticated, highly mechanised production facility requires a skilled, industry specific workforce, but I don't think any of our politicians, least of all Messrs Green and Gutwein, can wrap their one track minds around anything remotely resembling common sense.
The incessant chanting about 'jobs' as the ultimate justification for the pulp mill is diabolical. Tasmania does not have a highly skilled workforce – we can fell the trees, and feed them into the chipper, but beyond that, we're screwed. We don't have a clue. And, those folk in George Town who are hoping to enjoy the employment largesse of the mill need a serious wake up call. The Tasmanian government has systematically shafted the public education system for years, and the worst effects of their neglect are seen in the George Town area. The schools there trail national averages in all learning areas by an appalling margin. Not the best breeding ground for a skilled workforce.
Anyway, Kim Booth put in a fairly consistent heckling effort, and eventually it paid dividends (Bryan had a bet each way) – either that, or the pills wore off. The real Mr Gutwein was back – his brow was furrowed, his teeth were gnashing, and his voice was heading towards a shrill crescendo. And, then suddenly, it was all over. The Speaker called time on the debate, they rang the infernal bells, a bored and disinterested Miss Giddings and Mr Hodgman presented themselves for the vote, and the bill was summarily rejected.
After a few brief speeches the crowd dispersed. We had trouble moving, because our feet were frozen to the spot, but eventually we ambled home, wondering if anything had been achieved.
But then we remembered – Sturgo's coming back! We must fight on, or we're doomed!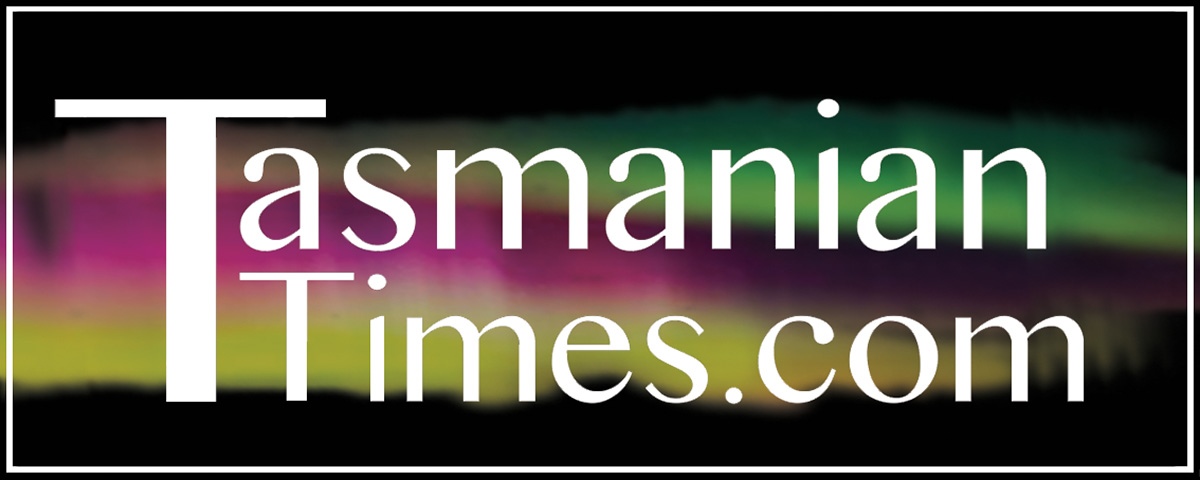 Author Credits: [show_post_categories parent="no" parentcategory="writers" show = "category" hyperlink="yes"]