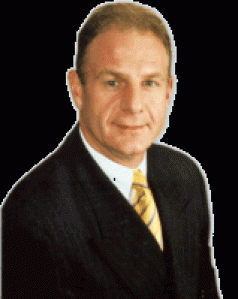 Since settling in the glorious island state of Tassie, some three years ago, I have languished, restlessly, among the ranks of the unemployed. It was the search for diversion, in fact, that led me to Tasmanian Times.
I've studied – at UTas and with Adult Ed, I've knitted countless woollen garments, and assorted headwear, I've travelled the length and breadth of my new home many times over, I've eaten at hundreds of pubs, cafes and restaurants, and I've read the Mercury from cover to cover more times than I care to think about. When I found myself looking forward to the fishing news, I knew I had to cancel my subscription – things were getting weird. But they were to get weirder still.
Looking around for something to replace my daily tabloid fix, I took up crochet, and a quest for the perfect chocolate cupcake recipe. Magically, last Sunday, I mastered a neat crocheted beanie, and baked a batch of fabulous chocolate cupcakes . On the same day! Such was my delight, that I spent Monday in an orgy of debauched celebrations – good coffee and a shitload of the aforementioned cupcakes. Life was good.
By Tuesday, the loose ends were beginning to show again, and the afternoon found me casting about for something to fill a vacant hour or two. I've always planned to watch the webcast of parliament – someday. And, yesterday, that day came.
I tuned in around 2.45 pm, just in time to see Peter Gutwein berating Nick McKim over his appearance at Saturday's Pulp Mill rally in Launceston – it was 'a disgrace, an absolute disgrace', he thundered. Gutwein's rage had turned him a faint shade of purple, there was steam coming from his ears, and faint traces of spittle around his mouth. I wondered if anyone in the chamber knew how to treat an apoplectic fit, because it looked like someone might have to step up. Maybe those nice attendants who hover around with jugs of water, and dutifully top the pollies up when they get dry? I held my breath, Gutwein didn't explode, and everyone moved on to the no-confidence motion in the government.
There were only 23 people voting on the motion, but it took an inordinate amount of stuffing around to determine that the vote was 10 for the motion, and 13 against – if they'd all put their hands up, a preschooler could have counted them in two minutes, but I guess they have to earn their money somehow.
Forestry, and the pulp mill inevitably got a guernsey in question time, and at some point – I can't pinpoint when – I stepped into a parallel universe, where reason and commonsense had been replaced by mind-numbing idiocy. As noted by others on this forum today, Miss Lara announced, without a trace of guile, that the Statement of Principles process was 'designed to assist Gunns to get their pulp mill up'. 'The government is very supportive of the pulp mill, and getting the pulp mill built', she added.
Addressing the rantings of Gutwein, and Hodgman, about the Greens' participation in the anti -Pulp Mill rally, and the dire threat of 'sovereign risk' to the Tasmanian economy if the mill does not go ahead, our Premier blandly pronounced that it was okay for Labor's coalition partners in government to disagree with them on such a vital issue. And, besides, the Greens disagreement was of little real significance, since Labor would hope to get unquestioning Liberal support for their pulp mill policy.
When asked about the failure of Forestry Tasmania to implement the agreed moratorium on logging in HCV forest, the Premier guaranteed there had been 100 per cent fulfilment of their obligations under the moratorium agreement by FT. They are still logging only the agreed 2 per cent of HCV forest, to 'ensure the industry continues'. She knows no detail of the logging being carried by FT, but, whatever they are doing, they are entirely within their rights. Groups like Still Wild, Still Threatened who dispute the actions of FT are 'absolutely wrong'.
I know they euphemistically refer to the antics of the Tasmanian parliament as 'co-operative government', but what the fuck is going on. For a start, I don't think any of them truly understand the meaning of 'sovereign risk', and yet they talk about the Gunns pulp mill as the only way to avoid this terrible threat. I've got news for you, people, Tasmania will not turn into Zimbabwe if we don't get a pulp mill.
And, how can the Greens march against Gunns Tamar Valley Pulp Mill, and three days later sit quietly in parliament while their coalition partners grovel at the feet of the Gunns deity? Do they have no principles, no shame? I've heard about having a bet both ways, but what about credibility? Does that mean nothing?
And, does the Premier really take Forestry Tasmania's assurances at face value? Does she check? Or, is FT like a perverted old uncle – you know he's family, and you wouldn't say a bad word about him in public, but you really don't want to know what he gets up to?
And, finally, to those ENGOs who have been loyal to the forestry roundtable peace talks, can you now continue to ignore the fact that you have been conned? The Premier has publicly acknowledged that the talks were intended to deliver a pulp mill for Gunns, and she clearly has no control over Forestry Tasmania. Your dream of protecting Tasmania's forests, and getting credit for doing so, is a chimera – a naive, ill-founded fantasy. And, don't just wimp out with a pathetic excuse like the Wilderness Society. Man up, take it on the chin, admit you made a mistake, and get on with doing what your paying supporters expect. They don't donate to the cause to allow you to pursue your own personal ambitions, they don't appreciate secrecy, and I'm sure they don't like it when you get outclassed in the political tricks department by a bunch of consummate professionals.
Mr Dave Groves often refers to the 'show' that is Tasmanian politics, and he's right. It's a tragedy, and a comedy – you cry, and you laugh. But, mostly, you just wish that some sense could prevail, and you could move back to the real world.

Author Credits: [show_post_categories parent="no" parentcategory="writers" show = "category" hyperlink="yes"]