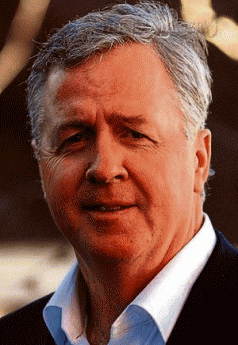 Timber giant fires warning – against privatisation and profits???
Dr Gordon Bradbury
HERE* is yet another recent example of the bizarre and hypocritical attitudes (and nanny culture) within the forest industry, once again featuring Greg L'Estrange, that champion of private enterprise, competition and profits.
So Gunns are threatening to shutdown their Green Triangle softwood sawmills if the South Australian State government goes ahead with the sale of ForestrySA.
At every possible turn the forest industry screams from the roof tops that it cannot exist unless it continues to receive subsidies from State and Federal governments; the former from continued State government domination of the treegrower market (eg. ForestrySA), and the latter from continued "restructure" and "industry adjustment" packages.
OMG! What a pathetic industry it really is.
And the Australian Forest Growers (AFG) supports this protectionist nonsense. These very people, who are continually disadvantaged by this nanny culture, should be marching in the streets protesting. Instead they are conned into believing that the continued protection of domestic processing is in their best interests.
So we can't even grow Pinus radiata as a market-driven, profitable, commercial crop in Australia. What hope then for commercial native forest management?
What is this fear of real markets and private ownership that paralyses the forest industry?
*From Border Watch:
Timber giant fires warning
Posted on April 4, 2011, 8:08am (Border Watch – Mount Gambier)
Timber giant Gunns will exit the region and move interstate if the State Government proceeds with the forward sale of state-owned timber assets, the company has warned.
In a submission made to Wednesday's senate inquiry in Mount Gambier, scathing criticism was directed at the government for its "little consultation, arrogant and unprofessional behaviour" and the uncertainty it had created within the industry across the South East.
The timber giant has been tight-lipped regarding the issue to date, but a written submission obtained by The Border Watch states the major employer in the region — which runs pine sawmills in Tarpeena and Kalangadoo — would eventually be forced to divest from the area if various conditions were not applied to the sale.
"Gunns would be in a position where it would not have the confidence to invest in its processing facilities in the Green Triangle," Gunns general manager David Ford explained in the report.
"Without investment, existing processing facilities will become outdated and uncompetitive.
"Gunns has made a commitment to its shareholders that it will expand its radiata pine softwood processing facilities in Australia and it will achieve that in an environment conducive to capital investment.
"The Green Triangle region is currently not considered to be a region that provides confidence in capital investment in processing facilities."
With investment drying up, Mr Ford concluded that processing would be taken out of the region.
"If Gunns is unable to determine that the right environment exists in the Green Triangle region to grow its investment in softwood processing facilities, it will select a radiata pine region that will support the investment of a modern high technology sawmill," he wrote.
He warned that if the company were forced to look elsewhere it would hit local communities hard.
"It will have a devastating impact to local communities if Gunns exits the region," Mr Ford states.
Forest value questioned
Confusion surrounding the future water agreements faced by the region's forest plantations will slap a discount sticker on any forward sale of rotations, according to a submission by industry insiders.
A submission made by Gunns timber product general manager David Ford states the "massive confusion" around the application of future water licensing agreements for forests in the Lower South East will lead to any potential buyer discounting their value.
"Given that a full crop rotation of radiata pine can be anywhere between 30 to 38 years, the adoption of policy can significantly change through the rotation, which greatly increases the risk profile of the investment," he states.
"The new owners will subsequently discount the value of their purchase to pass the risk back to the original owner, which in this case is the South Australian Government."
Mr Ford asked why the proposed sale was proceeding when the State Government had, through its proposed water policy, greatly increased the risk profile for a potential purchaser.
"This will lower the price a potential buyer would be prepared to pay," Mr Ford writes.
"The South Australian taxpayer would have a strong case that the State Government has orchestrated an environment that actually diminishes the value of their forestry asset."
Despite holding reservations in commenting on a South Australian issue, Western Australian senator Chris Back could not hold back his disbelief in how very little he said the proposal made sense financially.
"The State Government will not just lose the income stream from ForestrySA, but also the GST, the payroll taxes," he said.
"If they really do need this injection it appears they will sell these forests far below value."
• Meanwhile, Rip 'em out:
MIS trees ripped out
Kate Dowler and Leslie White | April 6, 2011
THE final nail is in the managed investment scheme coffin as almost 6000has of trees are ripped out to create farmland.
Some of the directors of the company now returning blue gum land to agriculture – with the intention of selling it at a profit – had previously spruiked MIS benefits to investors and the rural community.
Nationals Senate leader Barnaby Joyce has labelled the exercise "the agricultural form of digging holes to fill it back up again".
"I've always believed that unless we're about to evolve into a higher form of termite, these forests are not much use to us," Senator Joyce said. Australian Agribusiness Group company Demeter Farming Australia bought 6000ha of western Victorian land from the fire-sale of failed MIS giant Environinvest last year in a sale subject to confidentiality clauses.
Demeter aims to harvest only a fifth of the estate and the rest of the trees will be mulched.
It is the first large-scale reversion of blue gums to farmland in Victoria and Demeter plans to sell some properties at Skipton, Beaufort and Stawell as broadacre farms while holding on to other properties.
AAG's directors include vocal MIS supporter Tim Lee.
In May 2009, an AAG press release was issued which stated "AAG knows agriculture and MIS".
In the release, AAG said: "The (failed Great Southern and Timbercorp MIS) projects themselves are not necessarily finished … the trees are worth more today than last week, and they will be worth more in six months too."
In 2007, Mr Lee said MIS projects were "not tax rorts".
"They will clearly produce massive future tax revenues for government, while they generate very significant regional development activity.
"In a year when much of the traditional agriculture under-performed and leveraged billion dollar subsidies, the MIS sector instead raised over a billion dollars and will generate over $6 billion in farm gate income," Mr Lee had said.
But, this week, Mr Lee said there was no point chipping the blue gums "due to the low productivity of the site and the cost of harvesting".
Mr Lee said the amount of timber that was viable to harvest was "a lot lower than we'd anticipated".
He said he still did "independent research in MIS" but AAG had not worked for Environinvest.
"At no time have we ever promoted an MIS or sold an MIS. The work we have done has been at an arm's length basis looking at the underlying schemes," Mr Lee told The Weekly Times.
Senator Joyce said he was glad the land was being returned to agriculture.
"We paid for the tax break, subsidised people to stuff up farmland, now we're subsidising them to clean it up again," Senator Joyce said. "(MIS) was a dirty little experiment."
Sustainable Agricultural Communities Australia director and MIS opponent Rob Belcher said Mr Lee's actions in choosing not to harvest the trees directly contradicted his earlier words.
"This great resource (blue gums) was just the visual bait to take money from dumb investors," Mr Belcher said.
He said the Australian taxpayer "wasted $10 billion on MIS", which "destroyed high-rainfall country", and demanded an explanation from those who had recommended MIS projects to investors.
Victorian Farmers Federation president Andrew Broad said the MIS policy must be "immediately ripped up and thrown out".
"The policy has not benefited Australia. It has distorted markets and lost the savings of investors and accumulated land and water assets that have largely been bought by offshore entities," Mr Broad said.
"If a fool and his money is easily parted, then anyone who invests in MIS is a fool."
Gippsland real estate agents have also confirmed 500ha formerly owned by a Great Southern subsidiary has been sold as farming and lifestyle blocks, though some will stay in forestry.
Full Weekly Times story, with Links, HERE
A thundering opinion: What the Weekly Times says:
Let's give it one big MIS
Editorial | April 6, 2011
IT is the ultimate contradiction.
Sell the merits of a tax break that creates a false market and then later profit from the inevitable demise of companies set up on the back of it.
Here is how to go about it.
Spruik the merits of a managed investment scheme tax-break policy for the best part of a decade. Sing from the rooftops of the riches that will surely flow from city funds into the pitiful rural regions.
Now, sit back and watch as billions of dollars flow into the badly planned investment projects.
Carefully observe the death of small communities as farming families leave the district and monocultures take over the countryside.
See the disappointment on the face of a young farmer who finds land prices have been inflated and he or she has no hope of getting into the game while the MIS companies are on the hunt.
Watch as the hopelessly oversupplied woodchip market inevitably fails and the companies come crashing down, robbing investors of their life savings.
Sit back as foreign investors swoop and take huge parcels of land rushed to sale by hungry liquidators – and the biggest parcels of land ever sold in this country are sent overseas for a song despite the protests of the Victorian Farmers Federation and other groups who wanted the land sold in farm-size blocks.
And here is yet another financial opportunity borne of this ridiculous policy.
A nice slice of western Victoria is there for the taking.
Take a good look at the real market value of the trees. Bring in the bulldozers and flatten them. It is the only realistic thing to do, after all. Sell off the farms for a tidy profit.
Now return to spruiking the wonderful benefits of MIS policy, and wait for the next lot of stupid city investors to get on board.
Every politician must aim to get rid of this destructive joke of a policy.
And every taxpayer must demand they do it now.
ENVIRONMENT MINISTER FAILS TO DO JOB AND SCOFFS AT HEALTH, SAFETY AND ECONOMIC IMPLICATIONS OF PULP MILL
Environment Minister Fails to Commit Support to Local Businesses
Kim Booth MP
Greens Forests spokesperson
The Tasmanian Greens today called on Environment Minister, Brian Wightman, to emulate the precedent set by the Western Australian Environmental Protection Authority two weeks ago when a coal mine was rejected due to the unacceptable environmental risks it posed to the Margaret River wine region.
Greens Forest spokesperson Kim Booth MP said it was gobsmacking that the Minister refused to answer the question properly let alone commit to the thousands of jobs in the Tamar Valley that are set to be damaged by the unassessed proposed Gunns pulp mill in the Tamar Valley.
Mr Booth highlighted a decision recently in Western Australia where the Environmental Protection Agency (EPA) refused a coal mine on the basis that small probability of an event is not sufficient reason to allow the development. The Minister scoffed at the comparison and refused to deal with the issue.
"The Minister can scoff all he likes and attempt to deflect, however the actions of the Western Australian EPA's stand is in stark contradiction to the refusal of this Minister to even contemplate protecting the publics health and safety from pulp mill emissions," Mr Booth said.
"Unlike the award winning wineries, or the amazing tourism industry, this filthy and polluting pulp mill continues to threaten the livelihoods in this region, and the Minister can only joke about it."
"Minister Wightman needs to stand up for small business, to stand up for families and their livelihoods, and he needs to stand up to Gunns by enacting the proper assessments."
"Rotten egg stench, ogranochlorines, noise pollution, and log trucks are some of the problems that will affect these businesses and Minister Wightman has a Ministerial duty to protect the environment rather than acting as a travelling salesman for Gunns."
"Minister Wightman must stop being a hostage to Gunns and allow proper assessment so these businesses and the community can continue to sustain themselves without being forced out by this dirty, polluting pulp mill," Mr Booth said.
Green rules out new mill assessment
06 Apr, 2011 01:45 PM
Deputy Premier Bryan Green has ruled out any new assessment of permits for Gunns $2.5 billion Tamar Valley pulp mill.
Mr Green said today that he was concerned that recommendations by forestry peace talks facilitator Bill Kelty had been misunderstood in regard to any further assessment of the project.
"Mr Kelty has recommended a review to clarify areas of concern; he is not suggesting a whole new permit process and I absolutely rule out that notion," Mr Green said.
"All the permits to start building and operate the pulp mill have been granted to Gunns Limited. The permits are legitimate and it is Gunns' legal right to proceed on that basis.
"He (Mr Kelty) believes an independent person could look objectively at the facts to help allay concerns over the assessment process. Mr Kelty sees this as a way of trying to heal the wounds and bring the community closer by providing a workable understanding of the process."
Mr Green said that the government was now considering all of Mr Kelty's recommendations in his interim report on the statement of principles.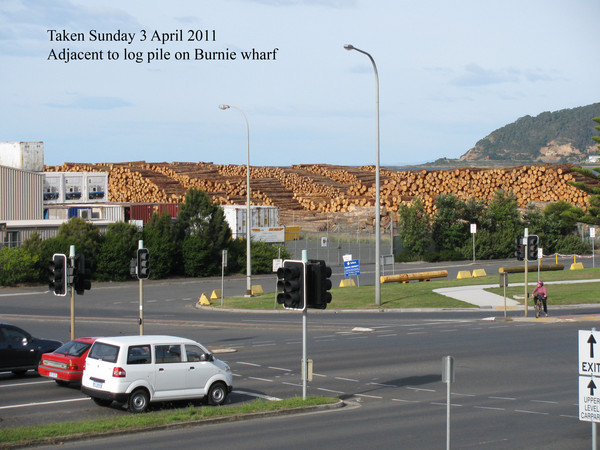 SAWLOG STOCKPILE IN BURNIE EXPORTED WHILE SAWMILLS CLOSE
China to Get Thousands of Tonnes of Logs While Local Mills Shutdown
Kim Booth MP
Greens Forests spokesperson
The Tasmanian Greens today questioned the Forests Minister, Bryan Green, why there were thousands of tonnes of mixed species saw logs stockpiled on Burnie wharf waiting for export, especially in the wake of the Scottsdale sawmill closure and the eight-week stand down at Triabunna.
Greens Forest spokesperson Kim Booth MP said it is beggars' belief that closures and stand downs of Tasmanian mills are occurring due to lack of resources, when what looks to be hundreds of thousands of cubic metres of logs being exported overseas.
"Why a Minister with Tasmanian jobs in his mind, in the face of local saw mill closures due to cited lack of resource, would then go on to allow export of vast amounts of sawlog to create jobs overseas and, used to produce laminated veneer lumber, as well as a range of other solid wood and panel products," Mr Booth said.
"Minister Green mentioned that not all logs are suitable to be used in Tasmanian mills, and this is a sign of maximising our resources, but what he has said is actually a confession of the failure of Forestry Tasmania to grow logs suitable for the industry."
"Minister Green has confessed that we mismanaged Tasmanian forests and now we have all this log that can't be used, so we're chucking it overseas while Tasmanians go without work in our sawmills."
"Forestry Tasmania continues to take the Minister and the public purse for a ride, and Minister Green must stand up to this rogue agency and stop wasting public money on an industry that demonstrably has failed directly as a result of bad advice from the beneficiaries of nearly a billion dollars over the last 20 years," Mr Booth said.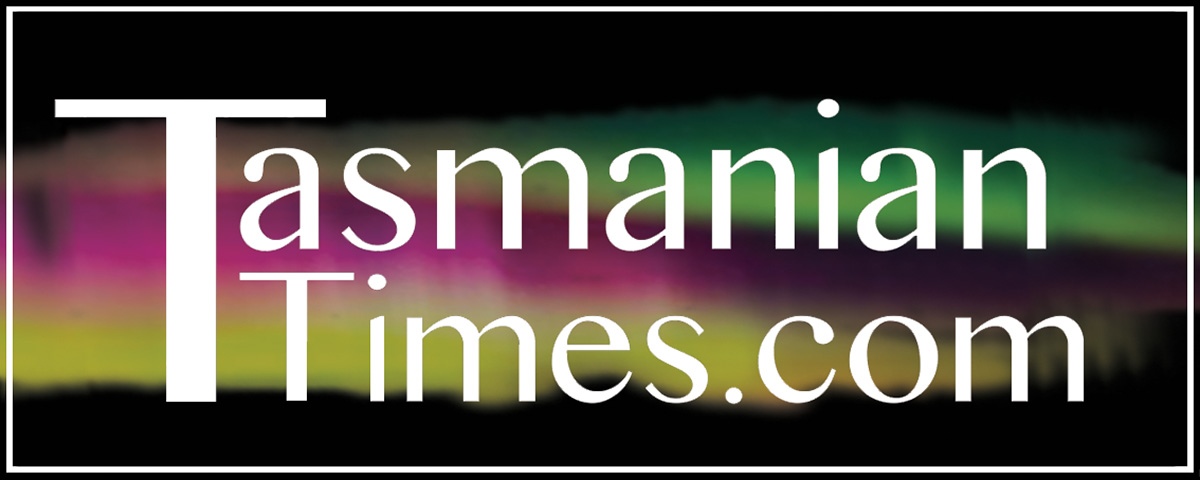 Author Credits: [show_post_categories parent="no" parentcategory="writers" show = "category" hyperlink="yes"]