The Tasmanian Conservation Trust today claimed that Bill Kelty's 'Tasmanian Forests: Interim Report for Consideration' (the Kelty Report):
– scores high marks for calling on governments to make a commitment to reservation of mainly wilderness forests on public land; but
– has made serious scientific errors which could lead to more than 50% of Tasmania's high conservation value forests, important for biodiversity, unrecognised and unprotected; and
– fails in regard to the Gunns proposed pulp mill, recommending a pointless assessment.
"The TCT supports the Kelty Report's call for a commitment by governments to deliver formal legislative protection for public forest reserve proposals, however Mr Kelty has made a serious scientific error by assuming all high conservation value forests have been identified in this proposal."
In October 2010, the TCT pointed out that, while the Forests Statement of Principles promised an outstanding outcome for protection of forests on public land, mainly in wilderness areas, it failed totally to address the need for conservation of native forests for their biodiversity values – almost all biodiversity priorities are to be found on private land.
"Despite the TCT raising these serious concerns with Mr Kelty, he has made a serious scientific error by excluding biodiversity from his definition of high conservation value forests", said Mr McGlone. "This error could lead to more than half of Tasmania's high conservation value forests, important for biodiversity, not being protected.
"If the areas which are most important for threatened species and threatened forest ecosystems are not protected, then it is laughable to be talking about producing an agreement to resolve the conflict over Tasmania's forests.
"Despite the Prime Minister requesting a definition of high conservation value forests in her 7 December 2010 media release, Mr Kelty has been unable or unwilling to address this crucial scientific question.
"It is finally time for scientists to play a role in the Forests Statement of Principles, starting with determining a definition of high conservation value forests."
The Prime Minister Julia Gillard, in her 7 December 2010 media release, announced that, as part of the proposed due diligence assessment of the Tasmanian forestry industry, there is need for clarification of 'detail and definitions contained within the Statement of Principles including High Conservation Value forests'.
While the TCT is gratified that Mr Kelty recognises serious and unresolved community and conservation group opposition to the Gunns Tamar Valley pulp mill, his proposed assessment of the assessment process appears pointless.
"Gunns has all the required permits from the state and Australian government so, unless these are revoked, there is nothing for Mr Kelty's process to assess."
Media Release 7 April 2011
Huon Conservationists Halt logging in Picton Valley, Southern Tasmania
Conservationists have set up a tree sit in the ancient forests of the Picton Valley today, kicking off a ten week campaign to promote the value of Tasmania's iconic forests. Cable logging of an area of old growth forest has been halted and thirteen conservationists are present in the forest.
"Huon Valley Environment Centre and Still Wild Still Threatened are launching a ten week campaign aimed at promoting the benefits to both the community and the environment that will be delivered when native forests are given full and formal legislated protection," Huon Valley Environment Centre Jenny Weber said.
"We will be conducting in-forest campaigns and taking proactive action to ensure that these forests are not lost and that their plight is seen around the world," Jenny Weber said.
"The State Government and Forestry Tasmania failed to act to protect these forests, Huon Valley Environment Centre will participate in peaceful non violent action to implement a moratorium on logging in Tasmania's southern forests," Jenny Weber said.
"Huon Valley Environment Centre is concerned that Tasmania's ancient forest ecosystems are being lost despite the continuing decline in markets for our native forest timber, indicated by the recent announcement that Triabunna woodchip mill would close for eight weeks.
Meanwhile, logging continues three weeks after a full moratorium could have been delivered on these unique and wild forests," Jenny Weber said.
"For years the ancient forests in Tasmania have been destroyed for the woodchipping giant Gunns, and now the logging is continuing despite recent downturns and a commitment from industry and government to implement change," Jenny Weber said.
GREENS TABLE PETITION TO END FOREST REGENERATION BURNS
Total Signatures Now Over 5,000
Tim Morris MP
Greens Member for Lyons
The Tasmanian Greens today tabled an ongoing petition by Tasmanians to end the forest regeneration burn process with 108 signatories bringing the four year running petition total over 5,000.
Greens Member for Lyons Tim Morris MP said it has been four years that the Greens have been collecting signatures on this issue and concerned Tasmanians continue to sign this petition.
"This week Burnie was smothered with smoke directly resulting from a forest burn, and last week the Derwent Valley was blanketed when a smoke column collapsed," Mr Morris said.
"The Greens have been tabling petitions on this for years with total signatories now over 5,000, and will continue to do so."
"The Labor and Liberal parties need to stop teaming up to defend this outdated process that treats the air that we breathe as a garbage dump," Mr Morris said.

Text of petition:
The petition of the undersigned Citizens of Tasmania draws to the attention of the House that they have suffered the effects of the forest industry's high intensity burning every autumn for many years, to the detriment of their health, quality of life, and the horticultural and tourism industries.
This unnecessary forest burning is now known to be a large contributor to Tasmania's greenhouse gas emissions, leading to climate Change, and threatening us all. High intensity forest burning is not consistent with Tasmania's attempt to trade on our clean and green image.
Your petitioners therefore pray that the House takes urgent action to amend the Forest Practices Code and any relevant legislation so as to prohibit Forestry Tasmania, its agents, associates and contractors, and the forest industry in Tasmania from continuing the high intensity burns, and to cease activities that contribute to greenhouse gas emissions that are linked to the conduct of the undesirable high intensity fires.
Update:
Media Release
Thursday 7 April 2011
One Tasmanian conservationist arrested in Picton Valley
One Tasmanian conservationist was today arrested in the Picton Valley, after a morning protest ended when Tasmania Police cut the gate that the tree sit was attached to and logging contractors and log trucks entered the forest to continue large scale cable logging of ancient forest.
"Huon Valley Environment Centre, in conjunction with Still Wild Still Threatened, today launched a ten week campaign to highlight the ongoing loss of forests in Tasmania that should be formally protected as national park and world heritage areas.
Our organisations believe that an immediate moratorium on all logging in High Conservation value forests can be implemented. Even more so now that the Gunns woodchip mill at Triabunna will close, how will Forestry Tasmania financially manage the continue large scale logging in these forests without the large contract commitment from Gunns Ltd," Huon Valley Environment Centre's Jenny Weber said.
• Matt Smith, Mercury: Smog causes traffic chaos:
A WALL of smoke and thick smog has been blamed for the traffic conditions that created havoc on the Midland Highway this morning.
A pile up of three trucks and eight cars near Powranna, near Conara, had traffic backed up for about two kilometres to the north and the south of the incidents and took emergency crews nearly three hours to clear.
Low-lying fog mixed with smoke from a burn-off at feedlots on private farmland to create the dense smog, which reduced visibility to less than 10 metres.
Tasmania Police Sergeant John Shea said it was amazing no one was seriously injured in the two crashes, which occurred about 8am.
Sgt Shea said most people had been patient despite some traffic having to take a detour off the highway.
Gallery: Smog causes traffic chaos
Do you have any pictures of the smog?
Send it in here
Police diverted north-bound traffic at Epping Forest to travel north via Cressy.
Vehicles were backed up for several kilometres.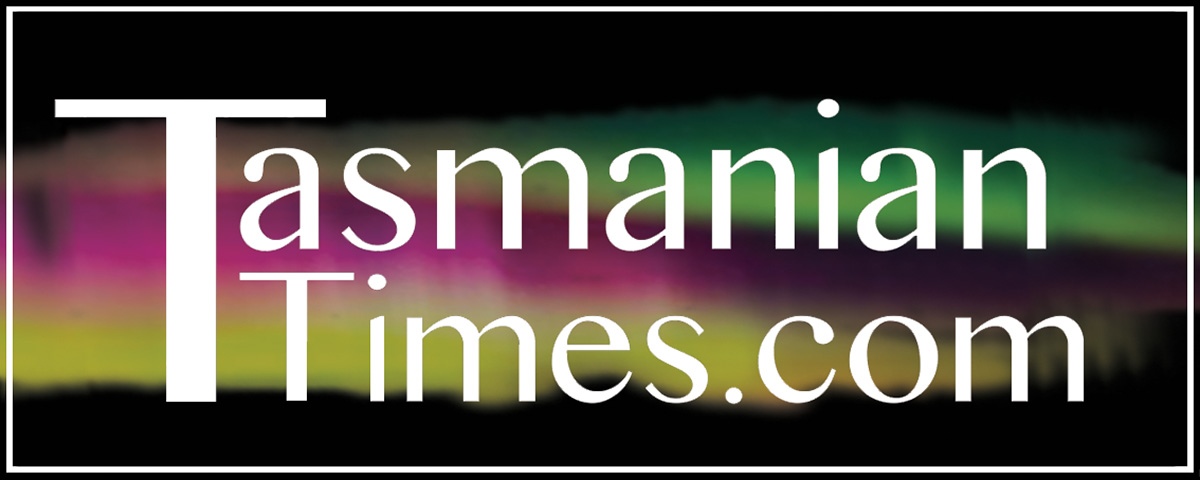 Author Credits: [show_post_categories parent="no" parentcategory="writers" show = "category" hyperlink="yes"]