Unlikely though it may seem, renowned ecologist and climate change activist Paul Gilding has written a book with hope at its heart.
The Great Disruption; Why the Climate Crisis Will Bring On the End of Shopping and the Birth of a New World
By Paul Gilding
Bloomsbury Press, 304 pp, $25.00
It's hard to imagine a person who could sum up the likely shape of the future. As natural and man-made disasters pile one upon the other, geo-political eruptions accumulate and national economies spiral, peak and sink as if nobody's at the wheel, a reliable view might be welcomed as prescient.
Imagine that such a person existed and that against all the odds, they were an optimist. Imagine they wrote a book which took a bare faced look at the almighty pickle we're in and came up with a plan. That's the book Paul Gilding has written and he's uniquely placed to have done so.
Gilding has been campaigning, consulting and advising in various guises and forums since the age of ten. The Great Disruption; Why the Climate Crisis Will Bring On the End of Shopping and the Birth of a New World – published worldwide last week by Bloomsbury, distils forty years of reading and reflecting upon the latest science and being at the vanguard of activism.
One-time leader of Greenpeace and paradoxically also a trusted consultant to many of the world's most highly resourced corporations, Gilding's expertise straddles the environment and the economy; latter years have seen him become one of the world's most sought-after and influential commentators on the subject of ecology and our impact upon the planet.
It's no accident that he's chosen to write a book with optimism as its central premise. Gilding has made a study of leaders with a gift for bringing people along with them. Hope, he says when we talk by phone from our respective homes in Tasmania, is a stance he opts to take; a belief system he works within. It's more effective and it makes him feel better. More importantly, Mahatma Gandhi and Nelson Mandela did not win their particular movements by advocating despair.
The book is described by publishers Bloomsbury Press as a bracing assessment of the planetary crisis, and the once-in-an-epoch chance it offers to build a better world. Early reviews describe it as essential reading, a refreshing counterpoint to 'doom-and-gloom' fore-runners.
Gilding's crystallised his 'Great Disruption' theory in 2009. Living beyond the means of our planet's ecosystems and resources was bringing about catastrophic planetary impacts which could only end in global economic crisis, he said. Other commentators circulating the same view included Pulitzer winning columnist Thomas L Friedman of the New York Times. His surmise was that the Global Financial Crisis was not merely a recession, but the moment 'where Mother Earth and Father Greed have hit the wall at once.'
Gilding first rose to prominence at age 33 when he became international head of Greenpeace. He led them for some years but ultimately disagreed with the Board on their policy of not engaging with the corporate world – except as an opponent. He ruffled feathers in the environmental world by going on to set up Ecos, a consultancy which worked with some of the world's largest corporations, hard wiring sustainability into their business planning.
Making the transition from activist to businessman seamlessly, Gilding quickly gained credibility in the corporate world. He believes his activist credentials helped him, that business leaders were fascinated to talk to a former head of Greenpeace safely inside corporate walls. His own ability to meld into the ostensibly opposing worlds of activism and business is not something he sees as in any way paradoxical. 'I think activism and entrepreneurship are very similar.'
Ecos' client list included DuPont, SC Johnson, Ford and several major Australian financial companies, some of whom changed the core nature of their business, recognising sustainability as a key factor in commercial survival.
Mike Hawker, former CEO of Insurance Australia Group, worked with him from 2002. 'What made Paul interesting was his realisation that he could create more meaningful impact on society if he could get business leaders to understand the economic value of sustainable operating standards. They had the money and resources to affect more radical change.'
Perhaps largely because of Gilding's efforts and those like him, and the gradual metamorphosis taking place in thinking at Board level, the business community increasingly became a catalyst in the matter of climate change. 'Just to have them on board was an important change in the debate in Australia,' he says. 'It changed the nature of the debate from being environment versus business, to one where if we don't act on climate change and sustainability, that will threaten the economy.'
Through his years with Ecos, Gilding continued to be in demand for public speaking, his expertise as both an ecologist and business leader giving him a uniquely integrated perspective. In 2007 he sold Ecos to focus on his work as a writer and communicator, and joined the core faculty of the Prince of Wales' Business and Sustainability Programme at Cambridge University. An invitation-only programme for the upper echelons of the world's corporate executives, it's widely regarded as the premier networking forum for sustainability in business.
There comes a point in talking to Gilding when his vision of the future slides into focus. Despite the optimism, it's not pretty and might go some way to explaining why denial and scepticism still feature large in the public's mind. Outside my windows is a bucolic scene; alpacas grace the paddocks and a brown hawk the skies. Gilding's measured voice pours from the phone expounding his post-Orwellian theory on why the human race must shortly move into controlling the climate intelligently rather than accidentally.
This, he believes, is only part of the catastrophic change lying head and the unfolding drama of our response. It includes resource wars, economic calamities and conflict between nations; potentially billions dying in famine; and a dramatic changes in lifestyle akin to those experienced in wartime.
Gilding has studied World War II as an example of our capacity to respond to a crisis when forced to. War is not a nice analogy but it's the best one we've got, he says. The difference between the current impending crisis of climate change and that of World War Two is that there will be no single event such as Pearl Harbour, as catalyst.
Somewhat incredibly, he has always maintained a position of optimism, choosing to believe in human ingenuity and our capacity as a race to effect a solution. Like many, he believes that the technology required to provide resources for a new world already exists. He also recognises in himself the anthropocentricism that is required in order for us to make the next extraordinary leap. 'I recognise that this is an evolutionary leap that we need to make, and I want my kids to be around in that process. I want there to be a human society which is loving, caring and environmentally sensitive, so I am about saving the species.' This places him at odds with the likes of James Lovelock, whose Gaia theory says that the earth is a self-regulating system and that we have 'thrown a hand grenade into it and it's all over.' In Gilding's world, that's not a view which wins you friends and influences people.
Family comes up in Gilding's conversation and also in his public speaking. It's clear that he's an involved parent, and that family and quietly held spiritual beliefs sustain him. The family's relocation early this year from Sydney to Tasmania was very much in preparation for a more self-sufficient lifestyle in the coming years of shortages, conflict and global change.
Mike Hawker says of him, 'Paul has spent his life committed to educating people around the world about the collision course between global population growth and the finite resources of the planet. This journey has taken him from demonstrating against Governments and big business, to working with them from within, or creating his own new generation businesses. He's a risk taker and a fascinating person who is passionate about the planet we inhabit.'
Gilding is currently on a two month tour to promote the book worldwide. As natural disasters gather force and impact upon civilisation in the southern hemisphere, the timing could not be more prescient.
The Great Disruption is published worldwide by Bloomsbury Press from April 2011.
Fiona Stocker is a freelance writer based in Tasmania.
Paul Gilding is in Hobart tonight, Wed 6th April, to promote his book (See Fullers details, below).
The Great Disruption; Why the Climate Crisis Will Bring On the End of Shopping and the Birth of a New World
By Paul Gilding
Bloomsbury Press, 304 pp, $25.00
Paul's website with worldwide book tour details here:
www.paulgilding.com
Fiona Stocker
www.appleislandwife.blogspot.com
Writers, like teeth, are divided
into incisors and grinders.
Walter Bagehot, 1958
FULLERS MEDIA RELEASE
Paul Gilding, former Global Head of Greenpeace, at Fullers Bookshop, April 6, 6pm
Paul Gilding will be at Fullers Bookshop tomorrow evening talking about his new book The Great Disruption; How the Climate Crisis will Transform the Global Economy' at 6pm.
Paul is an advocate for sustainability who has spent 35 years campaigning for a balanced use of the Earth's resources.
His experience has ranged from being the global head of Greenpeace to a personal advisor to the CEOs of global corporations.
He has recently decided to make Tasmania his home.
The Great Disruption (Bloomsbury 2011) is released as carbon tax debates top the news – and the consequences of climate change on the economy are high on political agendas.
"It's time to stop worrying about climate change and brace for impact," says Gilding.
Earlier on Tasmanian Times, Kim Peart Review: The Great Disruption, HERE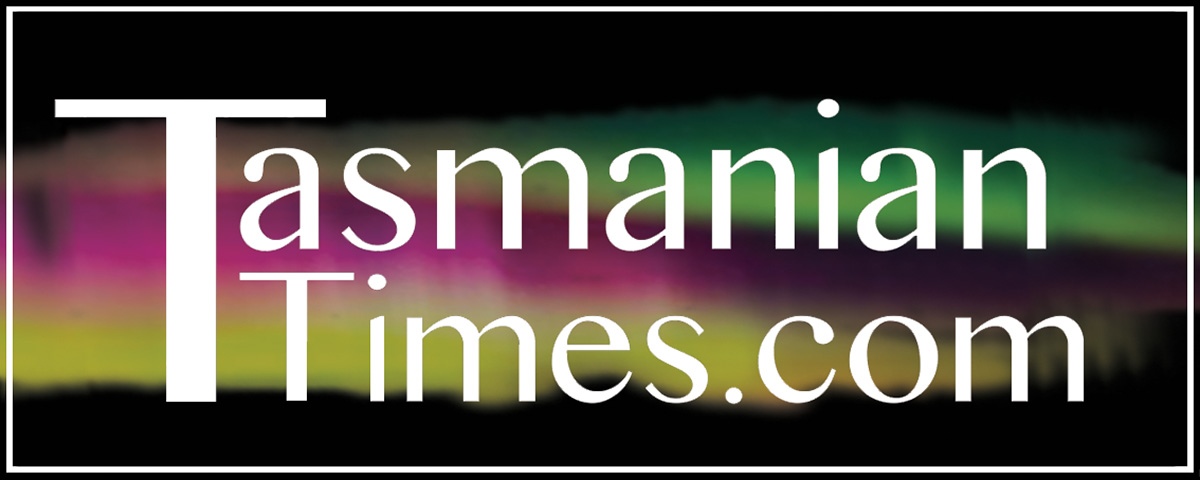 Author Credits: [show_post_categories parent="no" parentcategory="writers" show = "category" hyperlink="yes"]