Three items in the news media recently shine the light on why the forest industry in Australia, including Tasmania, is in such a terrible state. The nanny culture in the forest industry is alive and well, run by a bunch of devonshire tea and knitting enthusiasts.
1) Forestry Tasmania is not allowed to be run as a commercially focused business. The fact that they can't make a profit should be no surprise at all. A commercial business is generally run so as to maximise profits and returns to shareholders. Not every transaction will be decided this way but most of them will.
So when Peter Gutwein (that Liberal champion of free enterprise and industry) says that FT shouldn't be allowed to pursue commercial objectives and sell pine logs into high priced export markets (HERE), is it any great surprise the industry is in hospital on life support. No thankyou! We must continue to subsidise and prop-up our already inefficient local forest industry.
So the politicians don't want the forest industry to be commercial, prosper and be profitable. Another Devonshire tea please! Knit 1 purl 2, knit 1 purl 2, ………. (I wonder what kind of wool sweaters Mr Gutwein likes to wear?)
2) And when Greg L'Estrange (another champion of free enterprise and industry) talks about negotiations to "buy" softwood logs from FT (HERE), be says they are a log "allocation".
He is obviously not a talking about a commercial transaction; no this is a "grant of logs" from the government. He doesn't want to treat the tree growers as a commercial business looking to actually make a profit out of growing trees. Another secret 20-year supply contract Greg?
So the industry leaders themselves are really just nannys in disguise. One more Devonshire tea………. Oooops I've dropped a stitch.
3) And finally the South Australian Government is trying to sell their State-owned plantations. But they are facing severe resistance from all sides. What! Turn tree growing into a profitable commercial business. No way!
Householders will have to pay real market prices for timber (HERE). Not on your life! We want to continue to pay Government prices. Never mind the poor forest industry that continues to become less profitable because it is protected from real commercial forces, and no one can grow trees profitably because State governments undersell the market.
And so the public thinks the nanny forest industry is just fine. Maybe there's too much money in selling Devonshire teas and wool.
Is there anyone else out there who thinks that growing trees for wood production should be a profitable commercial activity, just like any other agricultural activity?
Anyone at all?

Dr Gordon Bradbury
• ABC Online: Trouble at mill, HERE
Temporary halt to woodchipping at last mill
Tasmania's forestry industry is to endure further pain and uncertainty with a temporary halt to production at the last woodchipping mill in Tasmania.
Gunns has announced it will suspend woodchipping at the Triabunna mill for eight weeks starting from the middle of this month because of volatile overseas markets caused by the earthquake in Japan.
Gunns has already closed its woodchip mills at Long Reach in the state's north and Hampshire in the north-west.
Sawmillers are concerned about where they will process waste and about the effect on forest harvesting.
Tasmanian pulp and paper industry analyst, Robert Eastment, says there will be an impact on the state's forestry sector.
"This is will certainly be some significant short-term pain," he said.
The mill employs about 50 people.
Gunns is reviewing its long-term operations at the mill as part of a planned exit from native forest harvesting.
ABC Northern Tas:
When is 'a' pulp mill 'the' pulp mill?
By Tim Walker
The 'Principles of Agreement' made reference to 'a' pulp mill, but there is a difference of opinions as to what this meant. Mediator Bill Kelty has suggested that for a successful outcome to the peace talks, signatory parties should accept 'the' pulp mill, as the only one on the table before us.
Download this mp3 file: HERE
While Bill Kelty has delivered the interim report into Tasmania's forest peace talks to the Federal and State Governments, it is not known when the public will see it.
Signatories to the Statement of Principles have differing expectations as to what was agreed upon when an historic gathering of concerned parties came together to try and solve the long running disputes over Tasmanian forests.
ABC Northern Tasmania's Drive program wrote to signatories to ask what their interrprutation of the wording 'a pulp mill' meant to them when they signed on behalf of their organisations, and were given quite different replies.
There is general agreement over the concept of downstream processing of Tasmania's woodchip timber resource, but as Mr Kelty noted, there is only one project of significance currently approved.
One of the signatories, Colin McCulloch from the Australian Forest Contractors Association, said, "We were never confused as signatories pro industry, that 'the' pulp mill is the big game within the conversation, within the outcomes, and I think Bill Kelty's outlined that."
Wilderness Society spokesperson Vica Bayley said, "We're not opposed pulp mills per se, there is a pulp mill operating in Tasmania as we speak in the Derwent Valley, and we don't protest or oppose that pulp mill."
"If a pulp mill was a part of an industry rebuild, an industry rethink, and it was proposed in the right place, it was using the right wood, it was he right technology, and importantly it was properly assesed, then we aren't as a matter of principle, opposed to it."
Picture: HERE
Forestry Minister must rule out allowing FT to purchase Triabunna woodchip mill
Public Funds Too Scarce to Waste Helping Gunns to Get Rid of Last Century Dinosaur
Kim Booth MP
Greens Forest spokesperson
The Tasmanian Greens today called on Forestry Minister Bryan Green, to rule out allowing Forestry Tasmania buying Gunns' loss-making Triabunna woodchipping mill.
Greens Forest spokesperson Kim Booth MP said for Forestry Tasmania to even contemplate purchasing an export woodchip mill, when it can't even retain ownership of its own car fleet, and is losing millions of dollars of taxpayer dollars every year, is a reckless and absurd notion and would be a grossly inappropriate use of scarce public money.
Mr Booth also said Triabunna woodchip mill is a money-loosing last century dinosaur that Gunns Ltd are desperate to unload as the option to make money out of native woodchips no longer exists.
"Minister Green must rule out allowing Forestry Tasmania purchasing a woodchip mill would be a reckless waste of public money and a gross interference in the market," Mr Booth said.
"The Triabunna woodchip mill is a relic from the past and has no place in a modern Tasmanian timber industry."
"The forest industry is moving away from native forest logging, and it shows just how out of touch Forestry Tasmania is to even contemplate purchasing this mill."
"Forestry Tasmania losing millions of public dollars every year, can't even retain ownership of its own car fleet or pay superannuation liabilities on time, and now Tasmanians are expected to think they can competently manage this dying native woodchip operation."
"Triabunna woodchip mill, despite claims to the contrary, is not needed for chipping sawmill residue as this is chipped on-site and can be diverted to a myriad of other uses and destinations," Mr Booth said.
"Claims that the Triabunna woodchip mill is necessary for the survival of country sawmills is just arrant nonsense," Mr Booth said.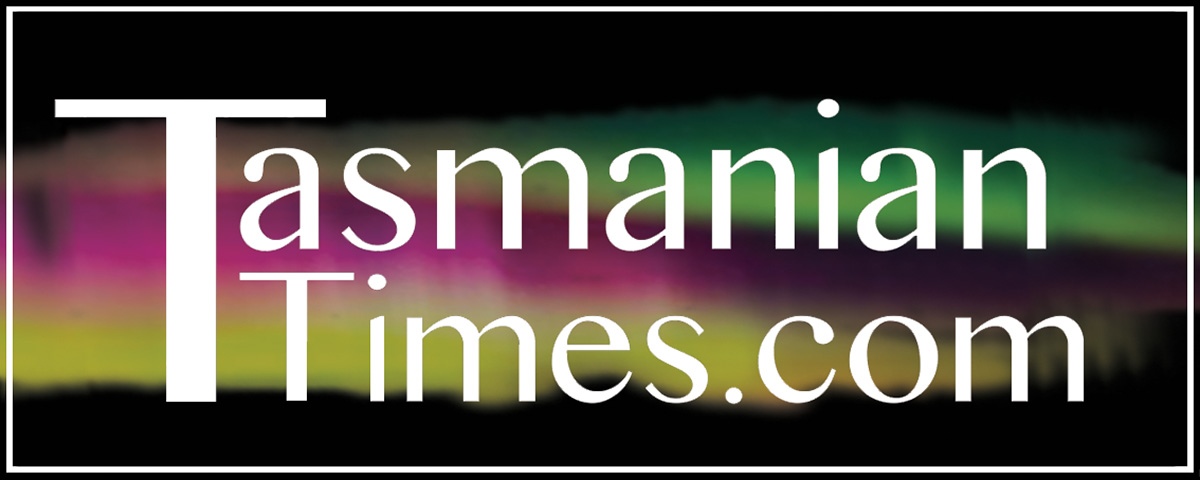 Author Credits: [show_post_categories parent="no" parentcategory="writers" show = "category" hyperlink="yes"]