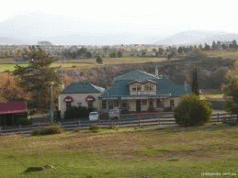 A NEW immigration detention centre to house 400 refugees will be built at Pontville, near Hobart.
The temporary detention centre will be built at Pontville, 45 minutes north of Hobart. The Federal Government is expected to announce the new facility this afternoon.
It is just kilometres from where more than 600 Kosovo refugees were housed a decade ago.
The decision is expected to relieve pressure on overseas detention centres such as Christmas Island that are bursting at the seems.
Immigration Minister Chris Bowen is expected to make the announcement at 1pm this afternoon in Canberra.
The Federal Government has previously denied it will build another detention centre on mainland Australia.
The rifle range is part of Australian Defence Force land that has the capacity of housing the massive centre.
Mayor welcomes asylum seekers
Mex Cooper
April 5, 2011 – 1:44PM
The mayor of a small southern Tasmanian community, named as the new temporary home for up to 400 asylum seekers, couldn't be happier.
Councillor Tony Foster believes turning the rifle range at the tiny village of Pontville into a short-term detention centre is a win-win for the community.
The federal government will invest $15 million to upgrade the army buildings with the help of local contractors while the town gets to help people in need, he said.
Advertisement: Story continues below
"I feel very confident in my community that they are not going to oppose this suggestion," he said.
Twelve years ago, the municipality of Brighton, which includes Pontville, welcomed about 500 Kosovo refugees fleeing their war-torn homeland.
The refugees were housed for about a year at military barracks in Brighton, which were renamed the Tasmanian Peace Haven.
"The whole community and indeed Tasmania embraced them and it worked really well," he said.
Locals lobbied for some repatriated Kosovo refugees to be allowed to live permanently in Tasmania and Cr Foster visited some of the returned families in the Balkans.
"I have a deep affection for people in this situation," he said.
NO SUPPORT FROM WILKIE FOR PONTVILLE DETENTION CENTRE
The Independent Member for Denison, Andrew Wilkie, is very concerned at Federal Government plans to establish an immigration detention centre at Pontville in Southern Tasmania.
"I have long opposed mandatory detention anywhere and this facility will be no different,'' Mr Wilkie said.
"These are people who have knocked on Australia's door seeking asylum and it is wrong to cage them behind wire, whether it be in Pontville or Christmas Island.
"I'll be holding the Immigration Minister, Chris Bowen, to his commitment that this centre only be temporary.''
Mr Wilkie said the proliferation of detention centres in Australia was more proof the Federal Government's asylum seeker policy is broken.
"Both the Federal Government and the Opposition have been treating this as a problem with border security, but the issue is much more complex and needs a sophisticated solution that also deals with source, first asylum and transit countries,'' he said.
First published: 2011-04-05 12:43 PM
PRESS RELEASE
6 April 2011
From: Australian Lawyers for Human Rights (Tasmania branch)
The Australian Lawyers for Human Rights, Tasmanian Branch (ALHRT) cautiously welcomes refugees to Tasmania but urges the government to immediately put in place the infrastructure and funds required for the speedy resolution of Refugee status claims.
Madeleine Ogilvie, Convener of the ALHRT welcomes the involvement of Dr MacCarrick in this push to protect human rights in Tasmania, and says:
"Dr MacCarrick is the Director of the Social Justice Research Institute (SJRI) and Deputy Convener of ALHRT, and she has conducted thousands of refugee applications in camps in Bosnia and East Timor."
Dr MacCarrick says:
'The process of being recognised as a refugee can take time, and we need to ensure all asylum seekers human rights are protected during this process. It is not reasonable or right to have people detained for an inordinate period of time."
Ms Madeleine Ogilvie, Convenor of the Australian Lawyers for Human Rights (Tas Branch), says
"I am confident that Tasmanians would all want to see appropriate processes put into place so that all asylum seekers are treated with dignity and respect, whilst receiving the legal support and advice they undoubtedly need. At a community level, I am confident we will see Tasmanians rise to the occasion and display the levels of compassion and care we would all hope should be afforded to asylum seekers."
Ms Ogilvie says:
"Our law firm hosts the Tasmanian branch of the Australian Lawyers for Human Rights which is a network of Australian lawyers active in practicing and promoting awareness of international human rights standards in Australia. We have also established the SJRI under the directorship of Dr MacCarrick and have been able to provide internships to around 15 law graduates, in the area of human rights. I am hopeful we can draw upon this resource base to assist asylum seekers with access to justice.
Ms Ogilvie says:
"ALHR has a national membership of over 1,200 people, with active National, State and Territory committees. So we can feed into a broader network of lawyers with extensive experience and expertise in the principles and practice of international law, and human rights law in Australia.
Dr MacCarrick says:
"We are very welcoming of all interested lawyers who wish to join the Tasmanian branch and look forward to creating a real presence in Tasmania for those who see the protection of human rights as critical to the functioning of a just and fair society."
Ref: http://www.alhr.asn.au/
Ms Madeleine Ogilvie ( Principal Ogilvie & Associates)
Dr. Gwynn MacCarrick (PhD in international law)
MEDIA RELEASE
Tony Mulder Independent liberal candidate for Rumney
Asylum Seekers
Commentators who have called upon all Tasmanians to treat the Asylum Seekers coming to our shores with respect and consideration are right", said Tony Mulder Independent liberal candidate for Rumney said today.
"We are being provided with another opportunity to showcase the traditional welcome that Tasmanians are renowned for".
"Instead of being fearful of what the future holds, both for the refugees and for locals, let's make a positive out of it", he said. "Let's have an open detention centre with access to and from Community groups".
"I also urge the State Government to think to the future and seek to influence the Federal Governments building plans so that the $15tm spend will produce an asset for the State at the end of its use as a detention centre.
"Perhaps as a crisis accommodation centre to take the pressure off affordable housing waiting lists, as an interim measure.
Given the size and infrastructure to be undertaken there may also be room for kids at risk while waiting for foster care or maybe a section for secure accommodation for victims of domestic abuse" Mr Mulder said.
If the Pontville option fails there is always Ford Direction – in the Rumney electorate!
Tony Mulder
Independent liberal candidate for Rumney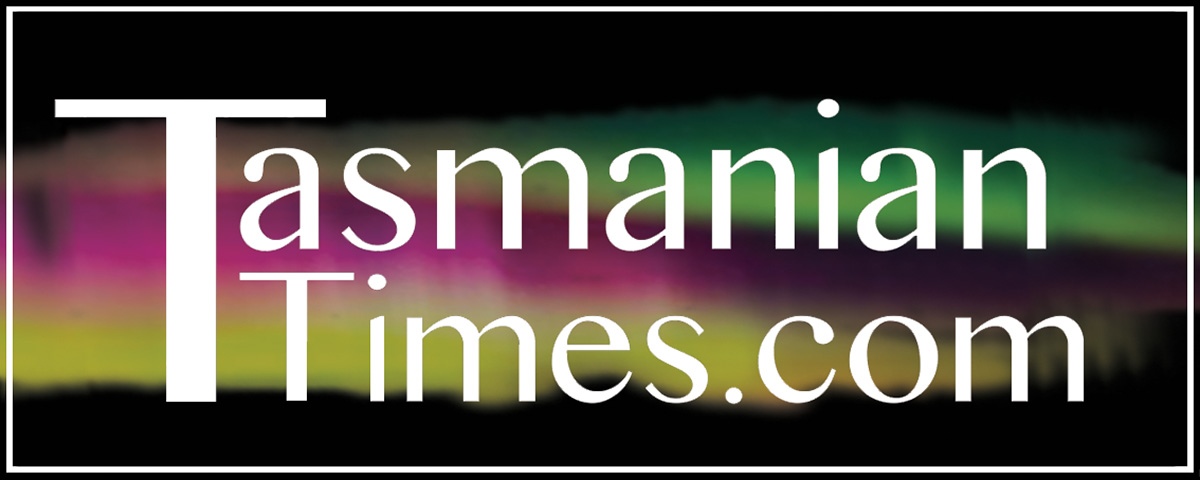 Author Credits: [show_post_categories parent="no" parentcategory="writers" show = "category" hyperlink="yes"]