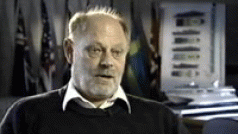 MORE than 100 Tasmanian business leaders have urged the community to put aside the differences of the past and back the Tamar Valley pulp mill if it wants to maintain the state's existing quality of life.
Businessmen including Robert Clifford, of Incat, and Robert Rockefeller, of Nekon, spent nearly $20,000 on double-page advertisements in Tasmania's three daily newspapers in support of the Gunns pulp mill proposal for Long Reach, north of Launceston.
In an open letter to the Tasmanian community and its leaders, the signatories said the pulp mill was essential for Tasmania to maintain its quality of life.
See the ad in today's Mercury.
The business leaders, many in the transport and building sector, said a pulp mill was an essential part of a plan to transform Tasmania's disintegrating forest industry.
It proposed an industry based on hardwood plantations and high-grade pulp manufacture, combined with an expanded area of publicly owned land and agreement on resource security for the native forest sector.
Spokesman John Pitt said the Tasmanian quality of life would suffer without substantial investment.
"Our continued reliance on government support made possible by the generosity of the larger more prosperous states cannot continue," he said.
The advertisement urged Tasmanians to put aside the differences of the past.
However, it acknowledged the lingering concerns in the community about the risk of a "world-scale" pulp mill.
"We also acknowledge that that the risks and their effective mitigation were not satisfactorily communicated or discussed in the past," Mr Pitt said.
He said a community engagement process could lead to Gunns getting a social licence.
Facilitator Bill Kelty has proposed an independent assessment of the project to overcome lingering bitterness.
However, Mr Pitt said the pulp mill had satisfied a most rigorous assessment process.
Govt under pressure over pulp mill support
It has been revealed Government-owned businesses helped pay for an advertisement supporting the Gunns Tamar Valley Pulp Mill.
In State Parliament, Greens MP Kim Booth has demanded to know whether any Government money was spent on the newspaper ad.
About 100 businesses including Forestry Tasmania, Tasports and Tasrail are listed in a two-page newspaper advertisement, encouraging Tasmanians to support the project.
A spokeswoman for Tasrail has confirmed the business contributed $200.
The man behind it, John Pitt, says the cost was shared by all businesses.
Mr Booth has previously said any Government support for the mill would cause him to move against the Government.
Mr Booth says he is still investigating the ad.
"This [is a] blatantly political and partisan plan," he said.
Premier Lara Giddings told Parliament she had no idea the Government businesses were planning to sign up to the ad, but she supports it.
"[It's] giving people who support the pulp mill a voice."
Ms Giddings says Gunns' pulp mill will give the state economy a much needed boost if it goes ahead.
• Download the list of businesses named in the ad: Gunns_fan_club.doc
INVOLVEMENT IN PRO-PULP MILL ADVERTS POLITICISES GOVERNMENT BUSINESSES
Kim Booth MP
Greens Forestry spokesperson
Thursday, 14 April 2011
The Tasmanian Greens today said that it is not appropriate for government owned businesses or agencies to be politicised through their endorsement of a pro-Gunns Tamar Valley pulp mill advertising campaign, and have called on the Premier to intervene.
Greens Forestry spokesperson Kim Booth MP said that amongst the private sector signatories who are listed in the double-page advertisements placed in the three Tasmanian newspapers are also listed the government-owned entities of Forestry Tasmania, TasPorts and TasRail.
"The Premier either could not, or would not, inform the House whether any of these government businesses had contributed financially to cover the costs of these adverts and it was only later in the day that it was revealed that at least TasRail had made a financial contribution," Mr Booth said.
"It is clearly inappropriate for a publicly owned government business to become so politicised that they are even helping to pay for these pro-pulp mill adverts, and the Greens are calling for all government businesses and agencies to cease financially contributing to, or endorsing such partisan political campaigns."
"The Premier informed Parliament that she was unaware that Forestry Tasmania, TasPorts and TasRail had signed up to this blatantly political pro-pulp mill advertising campaign, however she did little to reassure the community that it would not happen again."
"It is highly inappropriate for a government entity or agency to sign up to a partisan political campaign, let alone on this issue where at the core of community anger is the very real perception that the government of the day continually put the interests of Gunns Ltd before the interests of the community."
"The Gunns pulp mill has contaminated Tasmanian politics and divided the community for too long and the Premier needs to show leadership by intervening on government business involvement in this campaign."
"The public will not stand for further state interference on behalf of this polluting Gunns' mill proposal. All these GBEs have succeeded in doing today is remind people of the corrupted process and political bias which has so badly divided our community."
"The Premier risks being engulfed in the stench of the corrupted pulp mill approvals process if she turns a blind eye to this politicisation of government owned entities."
"Mr Bill Kelty has called for an independent assessment of the pulp mill proposal, including potential compensation for affected parties, but this proposal will lose any credibility if government entities are allowed to continue being involved in what is clearly a political campaign."
• Christine Milne:
Pulp mill open letter is déjà vu
A pro pulp mill open letter printed in today's Mercury is wrong, and what it promotes is the antithesis of the high quality of life that Tasmania cannot be offered, says Australian Greens Deputy Leader, Christine Milne.
"This letter, backed by businesses with a vested interest or vision embedded in a resource-based past fails to garner support from those businesses with a vested interest and vision in a clean green and clever sustainable 21st century economy.
"Their call for all business leaders to set aside differences from the past is disingenuous as clearly their own viewpoint is without compromise, and depends on a false claim that the assessment process has been rigorous.
"The open letter claims the Gunns pulp mill is essential for a sustained high quality of life for Tasmanians. This simply is not true.
"I am sure every Tamar Valley resident, every wine maker, and each of the local fishermen see the proposed mill as a threat to their quality of life, not the other way.
"Tasmanian's will see right through this latest stunt that harks back to 1989's Concerned Citizens of Tasmania, and 2006's Tasmanians for a Better Future.
"If the authors are serious about calling for those in opposition to lay down their concerns, then why do they only cite information garnered by Gunns and the Tasmanian government?
"This latest and expensive campaign will do nothing to change the fact that Gunns does not have, and will not get a social licence for this pulp mill which was never approved through the appropriate assessment processes, and which never met the guidelines pertaining to its siting in the Tamar Valley."
"The community needs decisive leadership from the Premier on this matter," Mr Booth said.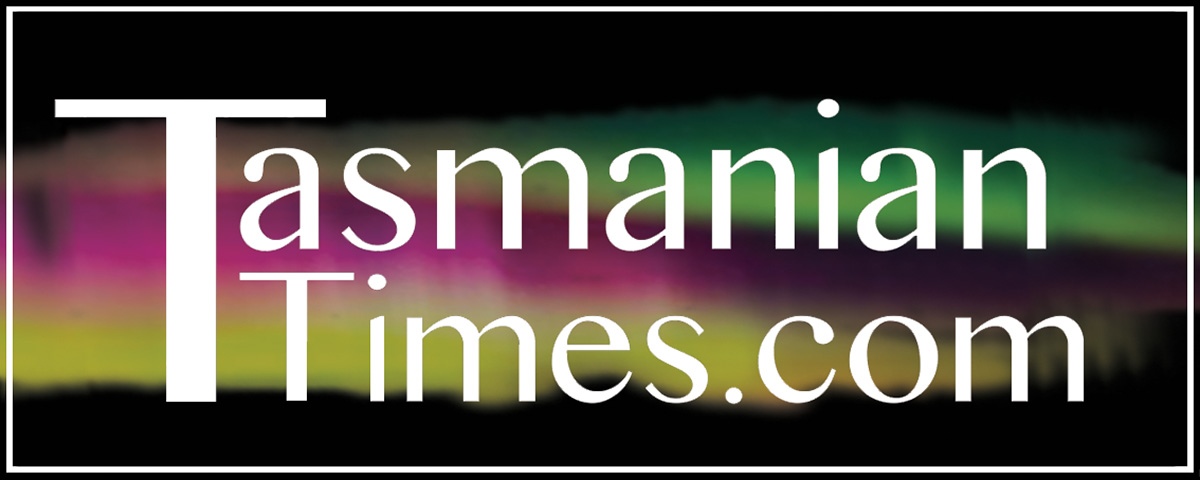 Author Credits: [show_post_categories parent="no" parentcategory="writers" show = "category" hyperlink="yes"]