ABC Online.
Police arrest bypass protesters
At least eight protesters have been arrested at the Brighton bypass construction site north of Hobart.
A small group of protesters stormed a barricade around the site which was being guarded by about 25 police officers.
Some of the group were able to escape police, breaking through the barricade.
They climbed over machinery and jumped into holes up to 2 metres deep to avoid arrest.
For now, construction has stopped on a the bridge over the Jordan River Levee which contains aboriginal artefacts dating back 42,000 years.
A spokeswoman for the protesters says more of their supporters are on the way and she is expecting more arrests.
Matthew Newton: Another day in the history of Tasmania:
Sue Neales, Mercury, Saturday:
ON Wednesday in Parliament, three Tasmanian Cabinet ministers spoke loudly and, sometimes, proudly of the right of Aboriginal people to protect their unique heritage site at the Jordan River levee north of Hobart.
At the same time as the politicians' words were filling Parliament House, contract workers for the State Government were putting a 2m-high wire-mesh fence around the disputed land at Brighton where the last remaining bridge on the $176 million new southern section of the Midland Highway is to be built.
As Greens leader and Aboriginal Affairs Minister Nick McKim rose to say why construction of the Brighton bypass bridge should be immediately stopped to protect 42,000 years of Aboriginal heritage, the state Infrastructure Department was deciding how and when to push its relentless construction schedule through. In Parliament, politicians from all sides of the House laudably backed the right of protest and free speech by Tasmanian Aborigines.
Two days later, a Tasmania Police officer was walking the back streets of Brighton as protesters were being arrested in the mud nearby, inexplicably recording the number plates of private cars parked on the road leading to the disputed Aboriginal heritage site.
As an impassioned Mr McKim poignantly spoke of how the bridge's construction went to the heart of the "long-running shame on this island", Aboriginal organisers at the Kutalayna Jordan River site were sending out emails and phone text messages to rally supporters to the barricades.
As Mr McKim raged at Tasmania being "stolen by the European people from Aboriginal inhabitants at the point of bayonets and swords and guns, still without adequate recompense" police were preparing plans for a force of 25 officers, five police cars, four paddy wagons and a bus to be dispatched to the site the next day.
Mr McKim even, extraordinarily, condemned the Labor Government in which he is a Cabinet minister for not being prepared to look at bridge route alternatives and for failing to pay "decent respect" to 40,000 years of Aboriginal cultural heritage.
…
Undoubtedly it would have been much better if the amazing significance of the Jordan River site had been discovered much earlier than just two years ago.
There also remains rightful scientific doubt and academic debate about exactly what is contained in the soil layers down through the levee bank, and what are their age, extent and significance.
Even the boundaries of the Jordan River site (where Aborigines from the East Coast, South and Central Highlands met, camped and hunted) are not really known.
And that is exactly why the protesters at Brighton have justification for their actions.
Not just in terms of words about protest rights, freedom of speech, Aboriginal rights or even human rights, despite what politicians say.
Their fight, whether they realise it or not, is about a broader battle for the history, science and anthropology of Tasmania – be it modern or ancient – to be truly understood, marvelled at and respected. And protected.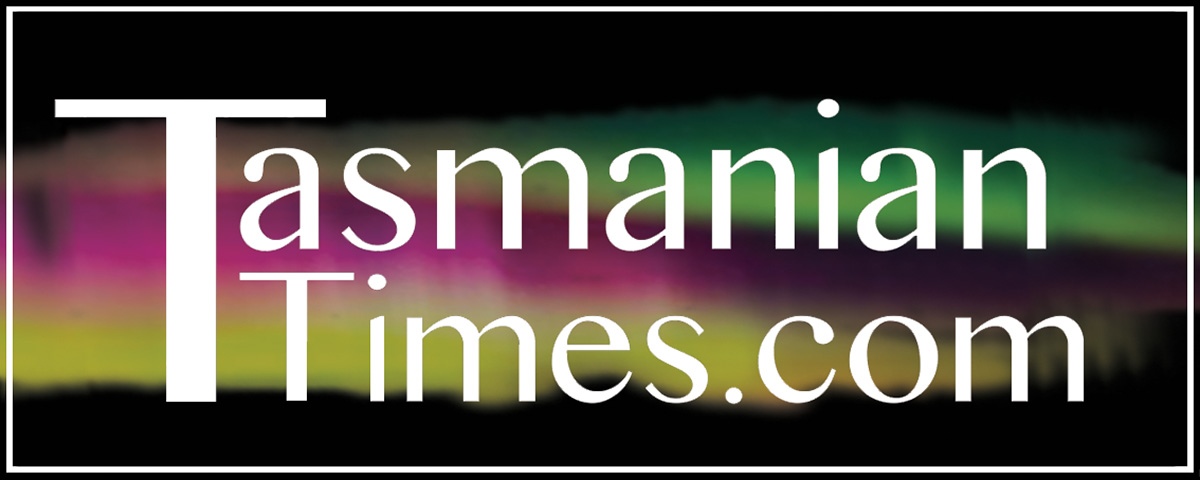 Author Credits: [show_post_categories parent="no" parentcategory="writers" show = "category" hyperlink="yes"]