THE man who holds the balance of power in Federal Parliament has been accused of ordering teenage army cadets to salute the 50th anniversary of Hitler's rise to power in Nazi Germany.
Maverick independent MP Andrew Wilkie last night admitted involvement in "bastardisation" at Duntroon Military College in 1983.
As a senior cadet at Duntroon that year Wilkie was one of a group that allegedly ordered junior cadets to stand to attention and salute to commemorate Hitler becoming Germany's Chancellor on January 30, 1933.
When one defiant junior cadet refused to stand at attention in honour of Nazis, Mr Wilkie allegedly allowed other senior cadets to abuse and punish him.
The outspoken former defence analyst – who broke into federal politics after making his name as a whistleblower – refused to meet the man making the allegations this week after publicity about military training abuses.
Mr Wilkie also declined for two days to comment to the Herald Sun on the allegation but yesterday issued a statement admitting involvement in acts of bastardisation at Duntroon. He said he could not recollect the alleged Hitler-salute incident.
The defence force is under siege – the target of several inquiries – after revelations that a teenage female cadet was covertly filmed having sex with a male cadet while other males spied on the couple on a screen in another room.
An anonymous barrister has also publicly described the mental, physical and sexual abuse he and others suffered at Duntroon in the early 1990s.
Former cadet Brendan Etches said he was disappointed to be rebuffed by Mr Wilkie after making an appointment to see the member for Denison at his Hobart electorate office on Tuesday.
He was at first assured that Mr Wilkie would speak to him but was later told by advisers that the politician declined to discuss his time at Duntroon.
Mr Etches said he has wondered for some time if and when the independent MP would speak out against the harsh treatment that the-then Senior Cadet Wilkie and others condoned – and sometimes inflicted – on teenage cadets in 1983 and earlier.
In his book Axis of Deceit, Mr Wilkie says he was a "larrikin" at Duntroon and set "some sort of record" for incurring punishments for offences such as "roughing up" anti-uranium protesters and "giving junior cadets a hard time".
Mr Etches, whose grandfather fought against Hitler's troops at Tobruk, said he was shocked at orders to salute the regime that murdered millions in the Holocaust.
"He was drilling us before breakfast," Mr Etches said yesterday.
"I have a memory of him in a dressing gown, watching as the other senior guys were running around giving us a hard time.
"I refused to come to attention when they ordered the general salute."
Mr Etches, then 17, and several other cadets left Duntroon after several weeks of bastardisation that would have long-term effects for some of them.
Two decades before Mr Wilkie became famous as the whistleblower who denounced Australia's involvement in the invasion of Iraq, Mr Etches was one of three cadets who blew the whistle on what he calls the college's "sick secret cult" of sadistic punishment for trifling or imagined offences.
The scandal led to the resignation of senior officers and the expulsion and disciplining of several cadets, including Wilkie, but he and most of his peers graduated to become career army officers.
"Now he comes across as 'Andrew Gandhi' but back then he was scary and we were all wary of him," Mr Etches told the Herald Sun.
Mr Etches said he wanted to give Mr Wilkie a chance to say that what happened was wrong and was sorry for it.
"Given his position in Australian politics, I thought he would want the Defence Force to be completely above board," Mr Etches said.
"Is he now saying it (bastardisation) was all good, character-building stuff – or will he face the truth? It would be impossible for him not to know about the bastardisation that happened."
In a statement yesterday Mr Wilkie said he had "no recollection" of the Hitler incident but admitted he was one of "many cadets caught up in the 1983 bastardisation scandal at Duntroon and like many cadets was disciplined for it at the time".
Read more: HERE
• What Andrew Wilkie says …
The Independent Member for Denison, Andrew Wilkie, has hit out at a continuing smear campaign against his character.
"I honestly can't remember being involved in the alleged incident being described in today's papers,'' Mr Wilkie said.
"But I have always been open and honest about my involvement in a bastardisation scandal at Duntroon in 1983 for which I was disciplined at the time.
"My offence was to do with a conversation I had with a junior cadet over lunch in the dining room.
"It's no secret or front-page scoop – I described my Duntroon experience in Axis of Deceit, a book I wrote in 2004, and again just last month on ABC Radio's Conversations with Richard Fidler.''
"I have obviously grown up since then and am regretful of my behaviour almost 30 years ago.
"And I will add, I was judged fit to graduate from Duntroon and went on to have a successful military career, reaching the rank of Lieutenant Colonel.
"Importantly, during my military and subsequent intelligence careers I was repeatedly security cleared and character checked to the highest levels in the country.
"Moreover I condemn the current abuse at the Defence Force Academy and applaud Defence Minister Stephen Smith for his determination to stamp it out.
"Today's allegations follow a death threat and threats about the existence of supposedly compromising photos earlier in the week.
"I do not assert any links between the journalist and the former cadet he refers to and the poker machine industry.
"But I do ask why the journalist, who by his own admission has been sitting on this story for 28 years, decided to run it just this week.
"I am very concerned that all of this is happening at a time when I'm standing between the poker machine industry and the $5 billion problem gamblers lose on the pokies each year.
"I will not be cowered by the pokies industry and will keep working to drive historic national poker machine reform to improve the lives of the 95,000 Australians with a pokies gambling problem and the countless people they affect.''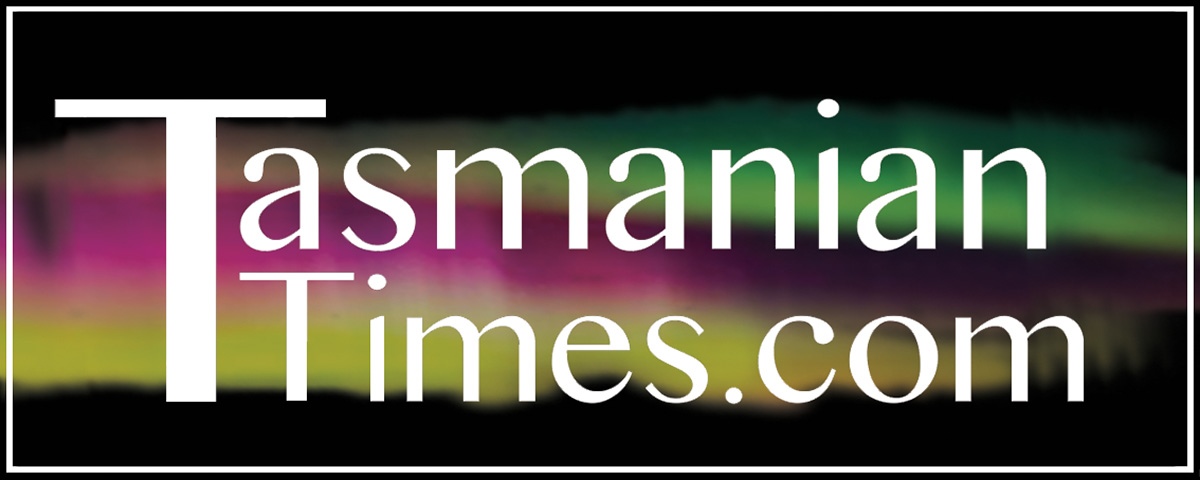 Author Credits: [show_post_categories parent="no" parentcategory="writers" show = "category" hyperlink="yes"]