Six months ago, it was widely reported that Gunns would seek compensation for terminating wood supply contracts with Forestry Tasmania.
A round figure of $200m was mentioned.
In an article (Compensation for Gunns? HERE)'Compensation for Gunns', I argued that there was no basis for compensation.
Why?

Published with permission from Jon Kudelka. This cartoon was first published in Mercury.
Because in each of the two wood supply contracts with Forestry Tasmania, Gunns has not met one of the terms of the contract — that construction of the mill commence by a specified date — 30 November 2008 in one contract, and 30 November 2010 in the other.
Now, it seems, the Kelty plan includes provision for Federal government to finance a buyout of existing native forest logging contracts.
Well, how about that?
I can hear the sophistry already — slipping a quid or two to recapitalise a zombie firm (see Zombie Firms HERE) isn't a subsidy — it's compensation!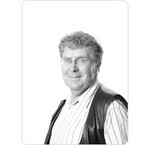 Graeme Wells teaches and publishes in a variety of areas in macroeconomics and economic policy. He has also held teaching and research positions at ANU and universities in Wellington, Oslo, Santa Barbara and Guelph. In addition to his academic work, Dr Wells has been a consultant to a variety of policy-making agencies such as the Reserve Bank of New Zealand, The New Zealand Treasury, The Australian Treasury and EPAC. For a number of years was Co Editor of the journal 'Agenda', which provides a forum for debate on current policy issues in Australia and New Zealand.
Background, In Mercury today, Sat, Mar12:
Forest win for Gunns
SUE NEALES | March 12, 2011 12.01am
A NEW deal struck yesterday to halt logging in some of Tasmania's most iconic native forests will hand millions of dollars of federal compensation to timber company Gunns.
It will also mean some forests earmarked for preservation sacrificed to logging in the next six months.
Delighted forest industry groups said the deal also cemented ongoing harvesting in Tasmania's less significant public native forests for at least another 16 years.
The interim agreement putting in place a six-month moratorium on logging identified high-conservation-value forests was struck between environmentalists and forest industry groups late on Thursday night in Hobart's Parliament House.
Brokered by former union boss Bill Kelty after three months of round-table talks, the deal enshrines temporary protection for 600,000ha of previously unprotected HCV public native forests until early September.
Premier Lara Giddings yesterday described the agreement as a breakthrough, enshrining a secure supply of native forest timber for sawmillers until 2027.
She also welcomed enhanced protection of Tasmania's most iconic forests.
"I am pleased the Government, through Forestry Tasmania, has been able to facilitate an agreement that will not only protect agreed areas of HCV forests but will also guarantee wood supply for the sawmilling and veneer sector," Ms Giddings said.
"It is vital that timber workers and timber communities are protected through this process."
But bitter recriminations and counter-claims from all sides almost immediately surrounded the new deal.
Forestry Tasmania chief Bob Gordon warned against "unrealistic expectations" by environmentalists.
He also said Mr Kelty believed a lasting peace in Tasmania's forests after three decades of conflict was only possible "if the pulp mill at Bell Bay proceeds".
Angry environmental groups not included in the peace talks yesterday also alleged the deal contained dangerous loopholes.
It includes clauses allowing logging of any part of the newly protected HCV forests areas within the next six months, "if necessary to meet existing [wood] contracts or for the assurance of wood supply for existing industry".
Forestry Tasmania confirmed yesterday some of the HCV forest areas designated by environmental organisations to be "locked up" and "saved" under the deal would undoubtedly be logged before the September 11 moratorium deadline expired.
…
The deal also calls on the Federal Government to finance the buyout of some existing native forest logging contracts. Gunns has indicated it wants to relinquish all its harvesting rights to native forest timber.
…
MEANWHILE …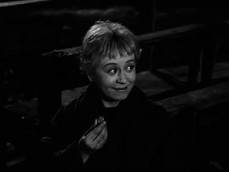 Simon de Little: Lara Giddings and Tony Burke discuss Gunns pulp mill, HERE
AND …


Pulp The Mill: No seal of approval, HERE
Lucy Landon-Lane:
UNDERWATER ACTION ON TENTH ISLAND
Tenth Island is 10 kms downstream of the pulp mill effluent diffuser, and is an important colony of protected Australian fur seals, which were nearly hunted to extinction.
It was not without trepidation when we splashed backwards into the water, restricted by all our scuba gear. This place is well known for its Great White sharks, everyone kept reminding me about it before we left!
Without a doubt this pulp mill has made me face up to my fears!
Jon Bryan from Tasmanian Conservation Trust, our dive master and underwater photographer extraordinaire, led us down. He's dived there for decades and has never seen a shark, so I tried to let go my fear and marvel at the extraordinary beauty of the place. We sank with the banner to the rocky floor, abalone by their thousands in the cracks. Long strands of kelp swept around us gently, there were fish everywhere, darting in and out and not really frightened of us. Looking up we saw faces watching us, friendly innocent faces with big beautiful eyes and long whiskers. It was like walking into a village of friendly people. Great grand daddy seals, triple my size easily, eased their way down the rocky face of the island; mother seals slept on hard edges of the rock, all the little pups played together on the edges of the shore while the adolescents dived in and out of the waves. You can imagine the pong!
Little by little their curiosity brought them to us, they hung down from the surface watching us from a safe distance; or darted fast like a torpedo; one even came racing fast straight towards me as if it was going to hit into me, then swerved around me at the last minute like a puppy playing, it all happened so fast I didn't have time to be scared!
You can see for yourself in the youtube clip their beauty and innocence. Their vulnerability. It was one of the most amazing experiences I have ever had!
On the way home the sea was boiling with fish, vast schools of couta and salmon; and we saw an endangered Wandering Albatross gliding over the pristine waters.
We will protect these vulnerable creatures. We will stop this mill.
AND …
Sunday Examiner:
Rockefeller fires warning
BY PETER SANDERS
13 Mar, 2011 01:00 AM
AN heir to the Rockefeller fortune has warned of a renewed international campaign should Gunns renege on its commitment to end native forest harvesting.
Steven Rockefeller's warning comes as ABC Radio reported a rift between Australian Greens leader Senator Bob Brown and Tasmanian Greens leader Nick McKim over the six-month moratorium on the logging of high conservation value forests.
But Mr McKim said in Hobart yesterday that there was no split.
"We both think the statement of principles that had a three-month process to implement the moratorium has not been, and will not be, met," he said.
"We remain optimistic that the process now under way will lead to the protection of our high conservation value forests.
"It's disappointing that the original moratorium won't be met, but we call on all parties to implement the full moratorium as soon as possible."
Senator Brown was more blunt, saying yesterday that the deal was a breach of public trust in the forest principles process.
"Mr Kelty says, `Let me place on record our appreciation of Bob Gordon and Forestry Tasmania for your support in this difficult process', (but) no mention of environmentalists," Senator Brown said.
"Mr Gordon says Mr Kelty believes an agreement may be possible, if a proposed pulp mill at Bell Bay proceeds, and to add insult to injury adds that, by necessity, some coupes in the area proposed … for reservation will be logged over the next six months.
"That is, the proposed moratorium has been dumped."
Mr Rockefeller is a trustee of the billion-dollar Rockefeller Brothers Fund, which in 2005 donated $US200,000 to a campaign to protect Tasmania's forests.
Mr Rockefeller said if Gunns was to back away from sustainable forestry it would be a "major setback" for Tasmania and "irresponsible", leading to "renewed protests by well organised, international advocacy groups". Rockefeller Brothers' fund manager Michael Northrop said that Tasmania had scored a huge victory with Gunns' decisions on sustainable logging and it would be a "significant step backwards to reverse course".
Examiner, Monday, March 14:
Forest deal hinges on $3m
BY ROSEMARY BOLGER
14 Mar, 2011 01:00 AM
THE forestry industry says a six- month moratorium on logging in high-conservation-value forests will fail if the federal government doesn't provide at least $3 million.
The moratorium, which began on Friday, is dependent on the federal government covering the cost of shifting logging to coupes outside the high-conservation forest boundaries.
The moratorium allows for work to continue in the high- conservation areas if it is necessary to meet existing contracts.
They must then move to areas outside the identified protected area.
Forest Industry Association of Tasmania chief executive Terry Edwards estimated the cost of building necessary infrastructure to access new coupes, such as building roads, to be $3 million.
In December, Prime Minister Julia Gillard had indicated the government would not increase its financial support for the forestry restructure after funding a $22.4 million contractor exit package.
But Mr Edwards said this was a different request which had come from Bill Kelty, appointed by the government to lead the peace talks.
"They can't just sit back on the sidelines. Forestry Tasmania can't bear the additional costs, without it the moratorium becomes extremely difficult," Mr Edwards said.
He said it was essential the money be provided as soon as possible to allow work to start.
Details of the six-month moratorium will be confirmed this week, but the area to be locked up is believed to be about 565,000 hectares and includes the Styx, the Weld and the Florentine.
Mr Edwards said the group was waiting for details of Forestry Tasmania's operations in the forests to be protected and the alternative areas in which it could continue its work.
Greens leader Nick McKim is seeking a meeting with Premier Lara Giddings to discuss his concerns about the implementation of the moratorium.
"The Greens are disappointed that this sounds like it still is not an actual moratorium, with some logging of identified HCV forests up to the new implementation date," a Greens spokeswoman said.
Mr McKim was still hopeful the original March 15 date could be achieved instead.
First published: 2011-03-12 02:33 PM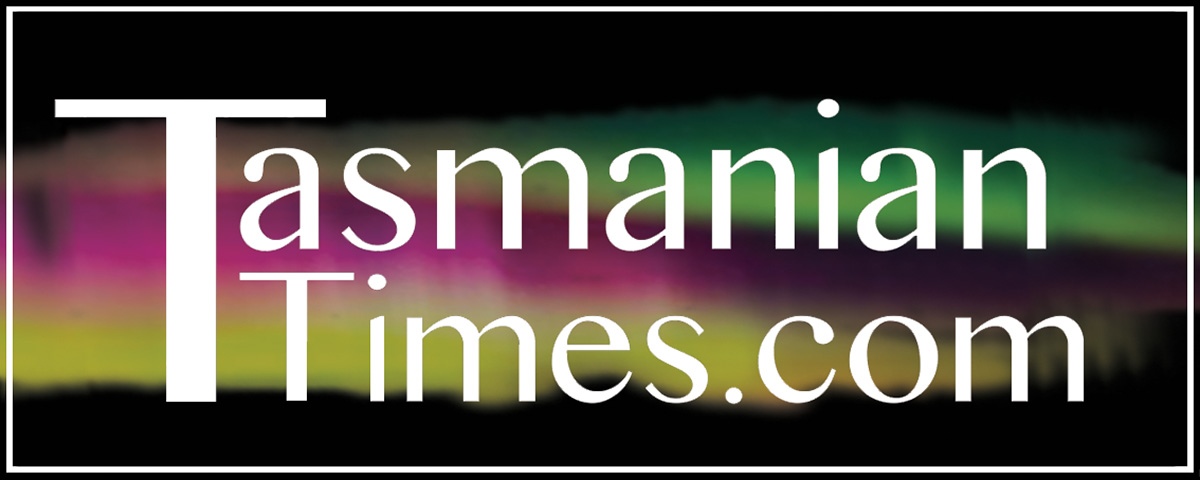 Author Credits: [show_post_categories parent="no" parentcategory="writers" show = "category" hyperlink="yes"]