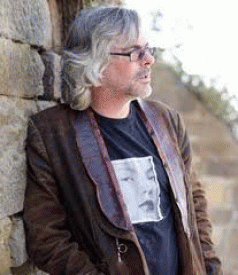 The spiral staircase takes you into Deep Time.
The gouge marks of immense machinery score the sides; your sense of adventure and intimation of wonder grow.
Then you land at the bottom fronted by a … space. A cavern of sandstone on which a Lascaux buffalo would not have been out of place.
Five months ago, that is all there was.
Today there will be something spectacularly different, but intimately familiar in this vaulted space: a bar, nearby a little cemetery where your secular ashes can be interred…
Five months ago in the company of Mark Fraser I had a tour of David Walsh's Museum of New and Old Art (MONA), burrowed from a peninsula of sandstone cliffs on the Derwent River, Hobart.
The sandstone perch in northern suburbs' Berriedale is very familiar, once home to arts patron Claudio Alcorso and his Moorilla Estate Winery; still home to the winery and a brewery (Moo Brew)
Now, David Walsh has created something more; something extraordinary … an $80 million museum housing a private art collection valued at more than $100 million.
My mouth gaped in wonder on my tour with Mark Fraser (who first met Walsh when Fraser was Sotheby's Australia MD) and there was nothing in there other than construction machinery and a huge 'floating' industrial staircase to different levels and locations; different galleries of a most astonishing collection.
On Friday at the grand opening party this collection will be celebrated by a couple of thousand local ticket-holders, artists … and A-list celebs.
They will see:
• The masterpiece centrepiece: Sydney Nolan's Snake which has been publicly exhibited just twice since its creation by the master 40 years ago. It's simply too big to display. Walsh bought the 46 metres long and nine metres high rainbow serpent of 1620 individual panels of flowers, animals, birds and human heads in 2006. He has created a, well, snaking gallery to centre MONA: "I was looking for something to centre the gallery around and when I discovered Snake was for sale I decided that was it," Walsh told local newspaper, Mercury. "It simply came along at the right time."
On different levels in a Lost World variety of spaces, nooks, crannies and viewing platforms will be:
• Cuban artist Wilfredo Prieto's Untitled (White Library) (2004-06), a library of 6000 white books and papers, all of them blank; a Sex and Death Gallery, Chris Ofili's portrait The Holy Virgin Mary (1996), a black Madonna with elephant dung over one breast and a background collage of female genitalia from magazine clippings; Belgian artist Wim Delvoye's Cloaca machine which excretes mock turds; Locus Focus a work which uses a binocular mirror system to give you a view of your own anus in the public lavs; a collection of conceptual art by Paul McCarthy, Erwin Wurm, Damian Hurst, Jenny Saville; Stephen J. Shanabrook's On the Road to Heaven the Highway to Hell (2008), a chocolate sculpture of the mutiliated body of a suicide bomber; an installation by Jannis Kounellis of seven sides of freshly slaughtered beef, slung on hooks above sacks of coal; Australian modernist painting… Sydney Nolan, Arthur Boyd and Brett Whiteley; antiquities, an Egyptian mummy case, a 5000-year-old basalt alter from the Golan Heights.
A world art wonder? Quite possibly. Certainly unique … as Walsh told writer Amanda Lohrey in the December/January The Monthly (HERE): The spirit of MONA is "anti-compartmentalisation" in which design mirrors philosophy. The three levels consist of temporary walls to maximise the adaptability of spaces, all walls are angular and there is no tyranny of the rectangle. "Everywhere is everywhere and there's no thematic structure, apart from the Sex and Death gallery, which will be the one curated space."
Moorilla … a winery, a brewery, an abattoir, a cemetery, a bar, a market, a space for music, a library, a gallery on sex and death, a museum whose genesis is the rainbow serpent of creation … they'll be coming from around the world to see this.
And, it's free … (well the museum is!)
Earlier on Tasmanian Times:
It's been over three decades since John Kaldor's inspiring thought provoking artistic gift to Australia. David Walsh's MONA collection and exhibition program appear to be prepared to stimulate similarly independent, challengingly implausible arts experiences. MONA FONA's 2010 toured the internationally acclaimed installation artist Christian Boltanski's "Les Archives du Coeur" (The Heart Archive), adding tourists and Tasmanians' heartbeats to the artist's global archive. We can only hope that Walsh and his staff will maintain their healthy intellectual independence by pursuing acute acquisitions of conversation starters such as Chris Offili's controversial "The Holy Virgin Mary. This cheekily hip, deliciously subversive painting displays an image of an African Madonna decorated with elephant dung. It is truly beautiful to me. But it is guaranteed to cause uproar in our community, which is Walsh's most valuable intention I believe. In 1999, New York City Mayor and former Republican presidential candidate Rudy Giuliani tried to sue the Brooklyn Museum for including "The Holy Virgin" in the Royal Academy of Arts' touring "Sensation" exhibition, roaring; "There's nothing in the First Amendment that supports horrible and disgusting projects". Did I mention Australian politicians' success in channelling the US conservative right's moral crusade against art? In response to Guiliani's outrage, or out of sheer political terror, Dr. Brian Kennedy, then director of the National Gallery of Australia cancelled the "Sensation" exhibition's Canberra tour. Be assured, MONA's collection and exhibition program is in no danger of being compromised by such feeble defence of creative courage and excellence. To me David Walsh's most audaciously generous gift to Tasmania is the message that, here at the bottom of the world, we simply cannot afford to fear dangerous new creative ideas.
In contrast, the Tasmanian government's arts spending agenda is being quietly diverted to boost our state's lagging tourism industry of which prominent arts sponsors Federal Hotels are primary beneficiaries …
Jane Rankin-Reid, An Impure Tasmania: Read more HERE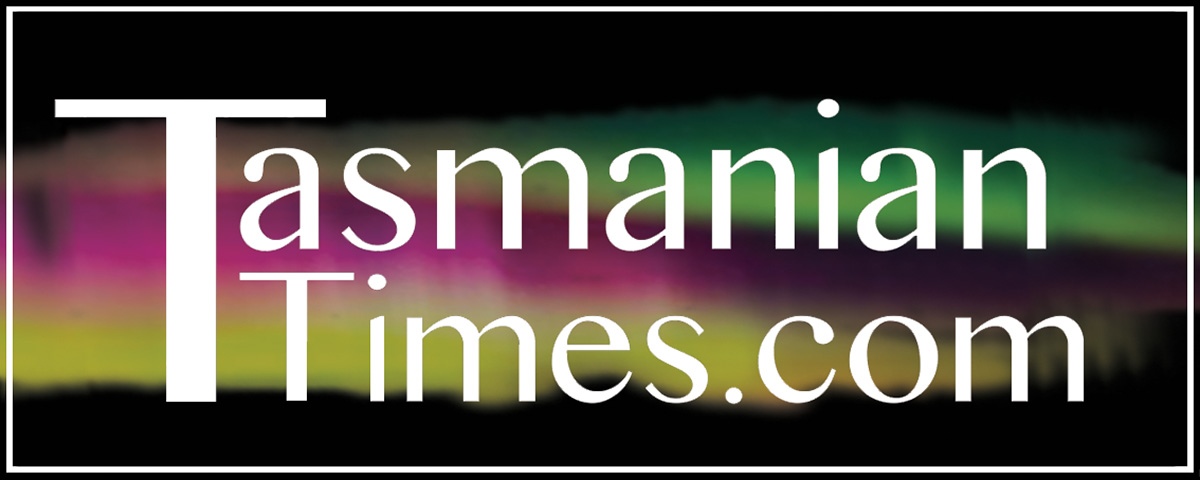 Author Credits: [show_post_categories parent="no" parentcategory="writers" show = "category" hyperlink="yes"]