What started as a small scale phone hacking scandal at one of Britain's tabloids has erupted – involving royals, celebrities and politicians.
Transcript
TRACY BOWDEN, PRESENTER: In Britain, what started as a small-scale phone hacking scandal by a journalist four years ago has become something much more controversial. Thousands of prominent people – celebrities, sports stars, royals and politicians – may have been victims of phone hacking scams where their message banks were illegally accessed.
The Prime Minister's director of communications has quit his job, a former deputy prime minister is taking legal action against the police and even Rupert Murdoch is in on the act with a major media deal hanging in the balance – and that could be just the beginning.
Europe correspondent Philip Williams reports.
PHILIP WILLIAMS, REPORTER: It's a scandal that like so many started small, but has now reached into the heart of British politics and threatens the reputation of a mighty news empire.
KEVIN MAGUIRE, DAILY MIRROR: No-one knows where this is gonna end now, because there seems to be so many people launching legal actions, demanding money, compensation payments as high as £1 million being paid out by the News of the World. It's almost unlimited, this.
PHILIP WILLIAMS: When the Prime Minister's communications director Andy Coulson resigned last week, it was for his past life as editor of the Murdoch-owned News of the World that forced the walk.
Four years ago under his watch, the News of the World's royal editor, Clive Goodman, was jailed, along with a private detective, Glen Mulcaire. Their crime? To hack the voice messages of prominent people, perhaps thousands of them.
It cost Andy Coulson his job as editor, but he always maintained he knew nothing of the hacking.
ANDY COULSON, FORMER EDITOR, NEWS OF THE WORLD: I never condoned the use of phone hacking and nor do I have any recollection of incidences where phone hacking took place. My instructions to the staff were clear: we did not use subterfuge unless there was a clear public interest in doing so.
PHILIP WILLIAMS: Andy Coulson went on to become part of David Cameron's inner circle, his role as communications director widely credited with keeping his Etonian boss in touch with the other Britain.
DANIEL FINKELSTEIN, FMR CONSERVATIVE PARTY ADVISER: They found someone in Andy Coulson that they could trust. Over personal difficulties and as well as over political ones, David Cameron in particular built a close relationship with Andy Coulson.
DAVID CAMERON, BRITISH PRIME MINISTER: I've always felt that he's been punished for the same offence twice, but I quite understand his decision and wish him well for the future.
PHILIP WILLIAMS: That very closeness has turned what started as a media-done-wrong story into a Prime Minister-makes-bad call angle. It's allowed the Opposition a free kick.
ED MILLIBAND, OPPOSITION LEADER: We think he should have gone earlier. He has now done the right thing. I think there are questions about David Cameron's judgment about hanging on to him as long as he did.
PHILIP WILLIAMS: But beyond political advantage, other Labour leaders have also had cause to take notice of the story. It's been revealed the former Prime Minister Gordon Brown asked police to check if his phone had been hacked and former Deputy Prime Minister John Prescott is taking legal action against the police for what he says was their failure to warn and properly investigate his suspicions that his phone was also compromised.
JOHN PRESCOTT, FORMER DEPUTY PRIME MINISTER: It was the police who told me that they could find no evidence of me being – having my phone tapped. And then when I pressed, I found out there were two payments of £250,000 made by the Murdoch Press to this Mulcaire. So to that extent, why didn't the police investigate it? They kept telling me there's no evidence.
PHILIP WILLIAMS: The suspicion is that thousands of people's private messages may have been hacked, that a police investigation has inexplicably failed to find the evidence. Despite allegations that the private detective jailed in the original court case had a long list of hackees.
MARK STEPHENS, MEDIA LAWYER: The security person that they employed, Glen Mulcaire, actually made very careful and assiduous notes with the details of the names and initials of people that he was commissioned by and what he was asked to do. So, if you like, there's a smoking gun in that case which makes the legal connectivity which allows court actions.
PHILIP WILLIAMS: Mark Stephens is used to communications intrigue. As WikiLeaks' Julian Assange's lawyer, the possibilities of electronic eavesdropping is no shock at all.
Do you think your phone's been hacked?
MARK STEPHENS: I don't know. I'm waiting for Mr Prescott's court case to find out whether it has. I'm certain that many of my clients have, and indeed some of them have been in to ask what they can do about it.
PHILIP WILLIAMS: And what's all that got to do with Andy Coulson and the News of the World? Well possibly nothing.
But even one of his own former employees finds it hard to believe that as editor he didn't ask basic questions: where did this information come from?
MATT DRISCOLL, FORMER REPORTER, NEWS OF THE WORLD: As any decent editor would, he would be a part of all the big stories that were being made by the paper each week. He'd want to know exactly where things had come from, especially if it was something that was a bit controversial or a bit sensational.
PHILIP WILLIAMS: And in the last few hours, it's been revealed the head of news from the News of the World, Ian Edmonson, has been sacked following an internal inquiry. It's being reported damaging emails have been discovered. Police have confirmed they've launched a fresh investigation based on significant new information.
DAVID CAMERON: Phone hacking is wrong, phone hacking is illegal, and I think that it's quite right that the Director of Public Prosecutions is reviewing all of the evidence and they should follow the evidence wherever it leads.
PHILIP WILLIAMS: All of this comes at a very inopportune moment for Rupert Murdoch. The head of News Corporation, which through News International runs the News of the World. It's bad timing, because all this controversy comes as he's trying to get the Government here to approve his buyout of the highly successful British satellite broadcaster, BSkyB.
KEVIN MAGUIRE: The timing is a nightmare for Rupert Murdoch because he wants to buy the 61 per cent of BSkyB, the satellite TV company, and I think you can almost hear now the frustration coming from Wapping, Rupert Murdoch's headquarters in London, about this whole row around the News of the World actually just making it very difficult for him to clinch that TV deal.
PHILIP WILLIAMS: Have you ever had your phone hacked?
KEVIN MAGUIRE: Some of my messages I believe were once listened to by somebody I investigated who was employed in dirty tricks by another newspaper. But most journalists, it's a completely different world to them, it's totally alien to what we do.
PHILIP WILLIAMS: Is it credible that the News of the World was the only villain in this piece? Already the business and political ramifications are being felt. Now the legal wheels are turning again – destination: who knows where?
TRACY BOWDEN: Philip Williams reporting from London.
Guardian Sturday:
Phone hacking: show of unity can't hide cracks in News Corp
Tensions simmer as 'frustrated' Rupert Murdoch flies in to face phone-hacking affair, Andy Gray row and troubled Sky bid
As a public show of unity, it was classic Rupert Murdoch. With his British media empire embroiled in three separate crises at once – its biggest challenge since he moved the company to Wapping 25 years ago this week – the News Corporation chief turned up for lunch in the staff canteen with his key executives by his side.
Around the table sat his son James– the head of News Corp's European and Asian operations – Rebekah Brooks, the chief executive of its British newspaper division News International, plus the editors of the Sun and the Times, Dominic Mohan and James Harding respectively. Meatballs were on the menu, although staff preferred not to get too close to see what the boss actually ate.
In the words of one friend, Murdoch was "frustrated, but ready to be decisive" by the failure to resolve the News of the World phone-hacking crisis, which had claimed the scalp of his former editor and No 10 spin doctor Andy Coulson. The plan had been to travel to Davos in midweek for the World Economic Forum, but Murdoch wanted to deal with both the hacking and the status of his £8bn bid for the 61% of BSkyB that News Corp does not own.
It turned out there would be no respite as the week wore on, with each day bringing fresh revelations about hacking, progress in the bid negotiations – and a curveball in the form of the Sky Sports sexism row. The trip to Davos had to be abandoned. But what was also clear was that Murdoch – who turns 80 in a couple of months – was not yet ready to insist that senior heads had to roll to bring the hacking crisis to a close.
While senior executives and editors are rarely seen in the canteen otherwise, Murdoch himself is a regular – lunching with various members of his management in sight of journalists at least once whenever he is London, which is usually about six times a year. The meeting was quickly interpreted as a show of support at a time when there are cracks at Wapping over how to handle the hacking saga.
Insiders say the pressure has opened up faultlines within his business. Divisions are said to have opened up between James Murdoch, whose background running Sky makes him the lead executive when it comes to seeing the £8bn bid past politicians and regulators, and Brooks and her ally, former Daily Telegraph editor Will Lewis, who is now group general manager at News International, co-ordinating the papers' spending.
Complicating the picture further is the presence of Elisabeth Murdoch and her husband, PR man Matthew Freud. Elisabeth has not worked for News Corp or Sky for 10 years, leaving to form her own independent television production business, Shine. But Shine is now likely to be bought or partly bought by News Corp, bringing her closer into the family fold.
Although she remains close to James and has little interest in a bigger job at News Corp – wanting to enlarge Shine further – her management style is noticeably less combative than her brother's – a significant distinction at a time when News Corp is short of allies in the British media.
Internal critics, meanwhile, accuse James Murdoch of being slow to engage with the hacking saga – leaving the company trapped in a policy of outright denial because he was so focused on the bid for Sky – while Brooks wants to be seen to be getting on top of it by demonstrating willingness to investigate new evidence that emerges from cases against the News of the World (NoW).
The efforts of Brooks and Lewis have – so far – largely consisted of investigating and suspending Ian Edmondson, the NoW assistant editor (news), whose name cropped up in notebooks belonging to Glenn Mulcaire, the private investigator jailed for hacking into phones of royal aides in 2007.
Guardian latest: Phone-hacking scandal hits Murdoch business as investors grow restlessStorm surrounding News of the World threatens to engulf global empire, with investors worrying row is threat to BSkyB deal
Why all this matters:
´´Now, I realize that even raising this question immediately translates, in the minds of some, into an argument about Rupert Murdoch. It's not. There's no one I would want to have that much power. Not the Scott Trust, not the BBC, not Arthur Sulzberger, not the General Moderator of the Church of Scotland. Not even the saintly David Attenborough.´´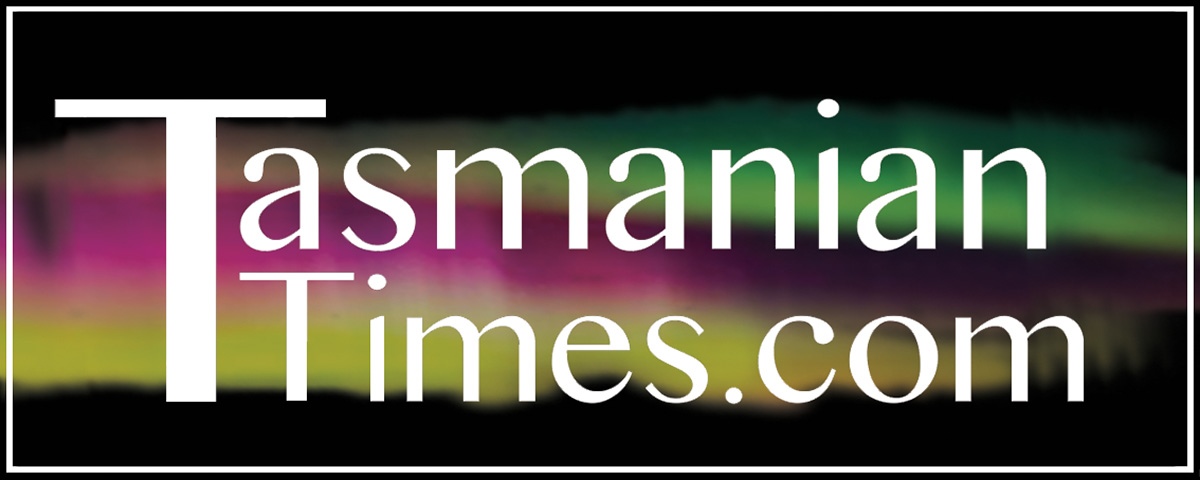 Author Credits: [show_post_categories parent="no" parentcategory="writers" show = "category" hyperlink="yes"]