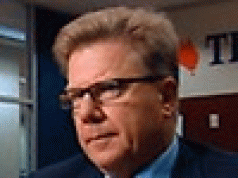 Media. What an incestuous industry …
I endured 10 minutes of The Walkleys live on SBS last week.
But 10 minutes – even with the aid of a quaffing shiraz – was all I could manage. In-jokes, narcissism writ large. Though Paul McGeogh is always such a worthy winner. (Oh, and Kerry O'Brien, of course!) Best of the best in Oz.
The show reminded me of a very appropriate para from George Megalogenis' Quarterly Essay, Trivial Pursuit, Leadership and the End of the Reform Era:
Don't misread this as a cry for a slower, more liquid work day, when a long lunch could be rationalised as contact work (tho' Hag thinks that is a very good idea). The internet has improved journalism in many ways. The problem is the black hole that comes with it. More news can't fill it because there are fewer reporters on the case.
So we make up the difference with commentary.
There is no right or wrong mix between news, analysis and opinion, but a form of medium creep is underway that turns journalist into player.
An article in the morning paper will prompt a couple of radio stations to call for a chat. Then Sky, then perhaps the 7.30 Report or Lateline. Add another hour on the Insiders couch on Sunday and it is conceivable that commentators will find themselves reheating the one insight across half a dozen forums. It becomes a form of politicking. A reporter goes on a virtual tour, like an author flogging their book. It is mostly harmless, until you count the hours that instant punditry takes away from the day job – time that used to be spent nagging sources, listening to debates and reading documents.
In this, journalists and politicians have converged in an alarming way: both the late Howard and Rudd governments spent far too much of their time feeding the beast. The result is a government that disappears up its own media mentions …
Endless, often mindless commentary to fill the black hole (and there's a lot of holes to fill, eg, on ABC News 24). Journo as the story rather than about the story. Journo centre stage and filled with that puffed-up sense of self-importance.
No better recent example of this than Australian Editor-in-Chief Chris Mitchell's recent writ against Canberra academic Julie Posetti.
The writ, by a Rupert acolyte acting More-Rupert-Than-Rupert, is also a perfect example of the chilling effect a dominant news corporation can have on debate and free speech. Any writ does this. Writs are the enemy of debate.
Here's how the ABC reported the stoush between Mitchell and Posetti:
The audio, obtained by the ABC, captures former Australian newspaper journalist Asa Wahlquist speaking about the trials of reporting on climate change while working at the News Limited-owned paper.
Her comments, in which she describes her experience at The Australian as "excruciating", were retweeted by journalism academic Julie Posetti.
The Australian's editor-in-chief Chris Mitchell has denied the allegations and threatened to sue Ms Posetti for defamation, saying that he believes new media should not be exempt from the "normal laws of the land".
In the audio, recorded by freelance journalism researcher Jolyon Sykes at the journalism conference in Sydney, Wahlquist can be heard saying that she had worked at The Australian for 14 years as a rural journalist.
"Climate change, of course, was a part of what I covered. It was absolutely excruciating. It was torture. There's no other way to put it," she said.
This comment seems to match a tweet made by Ms Posetti which read: "'It was absolutely excruciating. It was torture': Asa Wahlquist on fleeing The Australian after being stymied in covering #climate".
In the audio, Wahlquist then went on to describe Mitchell as taking a "political view" on climate change.
"It took me quite a while to realise that my editor at The Australian, editor-in-chief Chris Mitchell, was taking a political view and he goes down the eco fascist line," she said.
"He sees climate change as being a political movement that the left has now adopted that will, aims to destroy everything that he loves and values."
She went on to say that it was "really debilitating". From, ABC Online HERE
The latest news on this sopa opera is nicely reported on ABC's The Drum Unleashed: HERE
The stoush also shows how extraordinarily glass-jawed Heritage (Megafauna) Media and its stars are. They love to dish it out. They simply won't take it (Tasmanian Times: A Rage against the dying of the light… HERE
As former Media Watch host, lawyer Richard Ackland, said: "This thin-skinned reaction is a poor look for a journalist (Mitchell). He doesn't need to use the courts to correct any alleged damage to his reputation. All the freedom of the press stuff that The Oz was spouting looks rather pathetic."
To which Mitchell responded (in typical News Ltd style included mindless attempted obligatory punning): "I am amazed to see Richard finally stand up for a journalistic right. For decades he has supported every half-baked lawyerly argument against journalistic professional privilege. Now he supports the right of a Tweeter to tell blatant lies easily proven as such. Only at the (Sydney Morning) Herald, the spiritual home of all twits."
The bizarre stoush also reinforces the fears of Guardian Editor Allan Rusbridger in his Andrew Olle lecture: The Splintering of the Fourth Estate:
And, of course, most topically, there is the prospect of a merger between a wholly owned BSkyB and the four newspaper titles owned by News Corp.
That would give one company control of nearly 40 per cent of Britain's press as well as a broadcaster with nearly £6bn in revenues compared with the £3.5bn licence fee of the BBC.
Now, I realize that even raising this question immediately translates, in the minds of some, into an argument about Rupert Murdoch.
It's not. There's no one I would want to have that much power. Not the Scott Trust, not the BBC, not Arthur Sulzberger, not the General Moderator of the Church of Scotland. Not even the saintly David Attenborough.
But, as it happens, the events of the past year or so, in the aftermath of revelations of phone-hacking at the News of the World do illustrate the nature of the problem.
They raise questions which are not so much about the hacking, troubling as those are, but about how other forces in society – whether it is other media organisations, the police, the regulator or parliament itself – behave when faced with the muscle of a very large, very powerful and sometimes very aggressive media group, especially one which is keenly interested in exerting political influence and expressing powerful views on how media regulation should operate.
Something is dangerously out of kilter when elected Members of Parliament confess – as they recently have – that they have held back from probing into, or criticising, one particular media company for fear of what that company might do to them.
Or when its former employees – who know what went on and also what the company is capable of – are too frightened to speak publicly about what they know.
Knowing of the chilling effect one large media company can have on public life and institutions, how could it be good public policy to allow a still greater concentration of power across not just one wing of the Fourth Estate, but two?
You can devise all kinds of metrics of reach, engagement and come up with any number of definitions of what constitutes a market in order to justify it – and, believe me, people will – but it would still feel wrong.
That's why newspapers and broadcasters in the UK have for the first time in history come together to oppose the move and why, in a recent House of Lords debate inspired by David Puttnam, virtually every speaker also lined up against it.
As Lord Gavron said in the debate this strength of feeling was not motivated by a knee-jerk prejudice against the name Murdoch – he actually praised Rupert Murdoch from personal knowledge as being 'straight, loyal and honourable' but he warned that, if the government allowed this deal through, "we could end up with a Russian oligarch, an Arab prince, or a hedge fund billionaire" in a similar position of control.
Meanwhile, some up to date Tassie Meedja news …
And apart from Leon replacing Coxy it's all terribly in-house:
Joce replaces Cath Hurley as boss of ABC Radio in Tasmania.
Cath moves on to become boss of ABC Radio in Victoria:
From weathergirl to ABC chief: www.theage.com.au/entertainment/tv-and-radio/from-weathergirl-to-abc-chief-20101007-168eo.html
Joce Nettlefold, ex-Madden, was a communications manager with Vodafone in Kingston until a few weeks ago.
Joce lists on her Facebook page as Friends, Fiona Reynolds (ABC state director; from ABC to Examiner and back again), Cath Hurley (ex ABC Tas radio manager, now Melbourne ABC radio manager), Gina Richman (occasional ABC producer), Lara Giddings, Madeleine Ogilvie, Michael Ferguson, Michael Merrington (ABC mgr Launceston), Rachel Fisher (partner of Andrew. ABC State News manager), Sue Neales (Mecury), Suzie Jacobson, Sue Bailey (Labor spinner), Terry Martin.
All about Joce (in 2008 ABC Profile):
www.abc.net.au/profiles/content/s2231473.htm?
Jocelyn Nettlefold is the 7.30 Report's correspondent in Tasmania.
When not chasing political scandals or threatened species (or trying to analyse any link between the two), Joce's a relief presenter on local radio.
A media gypsy, she returned to the island four years ago after senior roles in front of and behind the cameras with ABC Television in Victoria.
Joce's a native of Tasmania and can still remember the names of the rocks at her favourite childhood beach.
She lived in various parts of the state as a print journalist before heading to work in television in London in the late '80's, before returning to the ABC in Adelaide and Channel Ten Melbourne (where she had a lot of trouble keeping her hair neat).
Sharing people's stories, she says, is always an enormous privilege. A career highlight was winning a United Nations Media peace prize in 2006.
At every possible opportunity, Joce bolts into the bush or out to sea with her husband Stu and their three children. Much easier done when living on this amazing island.
Jocelyn Nettlefold calls it a day at ABC:
The Australian: www.theaustralian.com.au/business/media/journo-who-stumped-pm-calls-it-a-day/story-e6frg99f-1111117608300
Hag on TT, earlier: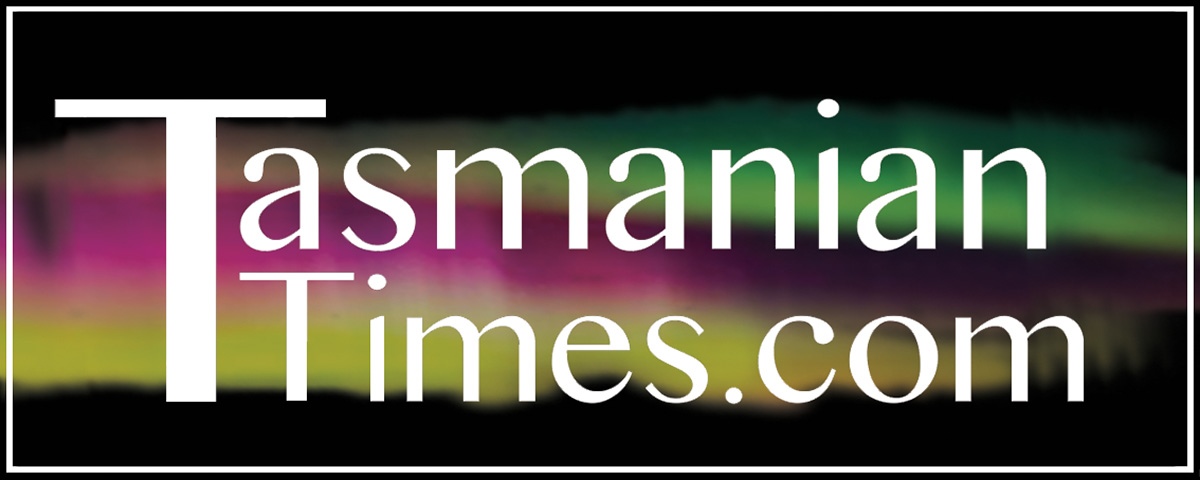 Author Credits: [show_post_categories parent="no" parentcategory="writers" show = "category" hyperlink="yes"]