I have attempted sartorially to time-travel tonight. Jacket, tie, shirt and David Bowie … all from the 70s.
Now, to when I first met Bob Brown:
It was April 1975.
I was living on the edge … or as much on the edge as you can teeter in Launceston.
Happily lost in a haze of Bush Bud and not a little Boags ale and Jim Beam, Living with My Girl Friend Annie and occasionally her girlfriends.
We had great drag parties – always after-dark as Launceston was a dangerous place to go out in a ballgown and lippy as a chap.
I was deeply committed to a lifestyle of lots of Bush Bud, the occasional acid or magic mushroom trip, even a tiny bit of motorcycle racing, all fuelled by Launceston's finest Boags ale … and, with the odd dash of journalism on The Examiner thrown in.
I was living under the illusion I was Dennis Hopper.
And then one fateful day I met Bob Brown who was living under the illusion he was, well, Bob Brown.
I will never forget that day.
Here am I – freshly bicycle mounted after three weeks in hospital after a significant misdemeanour involving fine Lebanese gold hashish, a Boags-fuelled journalists union meeting in the Courthouse Hotel and a motorcycle.
Needless to say my licence was confiscated for a time and I bought a bicycle to do City Rounds, and Police, Court and general reporting for the long-suffering Examiner. ( Now the readers of the Examiner are the long-suffering ones … )
One day then Examiner chief of staff Lloyd Whish-Wilson had the bright idea that, as the Bicycling Reporter, I should interview the unknown Bicycling Doctor they had just heard about.
The Doctor who did the rounds of his patients by bicycle.
So, out I go to Invermay on my bicycle – with bicycle clips on my flairs – to meet the Doc. The Examiner photographer travels by car.
And there he is. Just like that. Just like this.
Elegantly bicycle mounted. Suit, waistcoat, doctor's bag, a big welcoming smile.
And, as we talk, he on his bike, me on mine, I encounter a doctor made ill by consumption.
A man dismayed by human beings' carbon fascinations. We are gradually eating the earth, he tells me, all those years ago.
And his way then of standing against what he saw as this march of greed was the simple life.
It was a bicycle for him, a bicycle that in those days not only took him around his patients, but sometimes out to a little house at Liffey.
( He did, at one point, if i recall correctly, graduate to a tiny Fiat 500 for longer trips. I am experienced in Fiat 500s. I once drove one from Burnie to Launceston around that time in the 70s. Unfortunately there was a headwind and I ended up in Smithton ).
I thoroughly enjoyed that interview, bicycled reflectively back to the office and wrote a page 1 picture-story that began, "Power to the pedal, Dr Brown said, as we compared bicycles."
…
He hasn't changed one little bit has he? Still got the suit, still got the smile, still got the doctor's bag … though he's a bit better known now and the remedies the doctor's bag contains are now political and societal, rather than medical.
Shortly after that interview I wandered off around the universe for six years and next encountered Dr Bob in the early 80s.
In that Wandering Time I'd had a Damascus Rd experience while living in a stone hut on a nudists' beach on Mykonos in the Aegean Sea – Oh God, God, Godddddd – and had converted to Christianity, a tributary from which I would later divert into, well, a belief in Not Knowing, in Mystery, I guess …
As this evening is as much a tribute to poetry as to Bob, I want to briefly divert to quote a poem which in some way describes this journey to and from faith, a road Bob and I have both travelled.
It's two stanzas from On Dover Beach, by Matthew Arnold:
The Sea of Faith
Was once, too, at the full, and round earth's shore
Lay like the folds of a bright girdle furled.
But now I only hear
Its melancholy, long, withdrawing roar,
Retreating, to the breath
Of the night-wind, down the vast edges drear
And naked shingles of the world.
Ah, love, let us be true
To one another! for the world, which seems
To lie before us like a land of dreams,
So various, so beautiful, so new,
Hath really neither joy, nor love, nor light,
Nor certitude, nor peace, nor help for pain;
And we are here as on a darkling plain
Swept with confused alarms of struggle and flight,
Where ignorant armies clash by night.
…
Now back to 1981 or 1982 and my encounter again with Bob Brown. Bob is firmly on that inexorable road which would take him to this point; eschewing the medical life for the political, immersed up to his neck in the great battle to Save The Franklin.
We talked about what we now believed. I gave him a copy of CS Lewis' Mere Christianity.
Although he had long diverted from the tributary I was then on, he received it with that smile and open graciousness and the comment which I still remember:
"I am always open to hearing and listening to the deeply-felt beliefs of others."
We are what we believe. What we believe determines how we act.
In Balfour St, 14 poems from the 1970s, is a unique insight into the intellectual, spiritual and emotional development of Bob Brown. Here in post-embryonic form is the now thoroughly-developed philosophical underpinning of Bob Brown.
And it resonates with me:
Listen to one of these poems, "The Birds":
They died with their beaks crossed
Near the woodheap.
They were the last of them
And we had won the war.
That 1940s summer
Cut my unready brain
With the sharp side of reality
And I hid behind the shed
In disarray
Wincing at the cruelty of the world.
I had heard the talk
Of strychnine baits.
But why my special birds?
Why?
Jesus, I promise I'll do anything.
Why?
I watched for days
And thought for years.
Sometimes I seemed to hear their cry
But the air they flew stayed vacant
Until today.
Today I rose from sleep
And joined the air
Where nature moves
Each spirit atom
With the magpies' song.
The pied clarions
Have flown back
Through the years
And all those wars
Are unwon
And undone.
When he the child is feeling this on the family farm on the New England tablelands … was it Bob? … Me the child, a few short years later, in far off Natone, back of Burnie, Tasmania am feeling the same thing as strychnine lays waste to all life and the wild forest at the back of the farm – just selectively logged in those far-off days – falls silent.
How dear we hold the natural world, Bob, how much we love it. And I wonder how much of that was imbued by our simple childhoods in the country and the wild bush of those days … the wild which can catch us at wondrous unguarded moments:
From, Winter Night at Liffey, in In Balfour St:
When sleep shuts off
The winter gale
With its freezing rain
And hail that clatters
On the iron
Then silence wakes me
To a still
A softest quiet
I smile to myself
Knowing through the night
It's snowing.
And speaking of snow and the wild, and the meaning of being alive, another poem in In Balfour St, Along The Road, has all these elements; elements of wild wonder and the joy in that, a joy which relieves all the burdens of the world, a joy which causes us to fizz, to jump, to throw wide our arms, to light up a brow, to do the mondial dance.
Bob wrote Along the Road – in October 1970 on a walk from south of Loch Lomond to Inverness. Of it, he says:
"I wrote this poem on 25 October, near Ardlui. The weather was wild and the roads empty. My camping gear was slimsy because I had been pick-pocketed while shopping for it in the Strand in London. Down from the north strode a bearded man. He stopped just long enough to tell me he was walking to Somerset for the winter and to pass on a few hints about staying alive in the Scottish winter. The Falloch River runs south to Loch Lomond through Glen Falloch, draining snow-capped peaks including Ben Lui and Ben More, which I climbed the next afternoon":
Here it is, Along The Road:
I met a man along the road
His eyes were inward blue
Blond-brown of beard as on he strode
And though I could not see his load
Its weight his weathered face had showed
The burden there came through
Glen Falloch and Ben Lui snow
In a cursory echoed glance
I saw all that I'll ever know.
Why then three score and ten or so?
Let up the brow
Take out the bow
And play the mondial dance.
Bob I have merely touched your poems, hinted at the reasons you may have written them. Perhaps you can enlighten us more….
Watch Simon de Little's videos of the launch …
Lindsay's intro speech: http://vimeo.com/17381066
Bob's speech: http://vimeo.com/17384345
Written to help launch Bob's book of poems, In Balfour St, 14 Poems from the 1970s, Fullers Bookshop, Wednesday, December 1.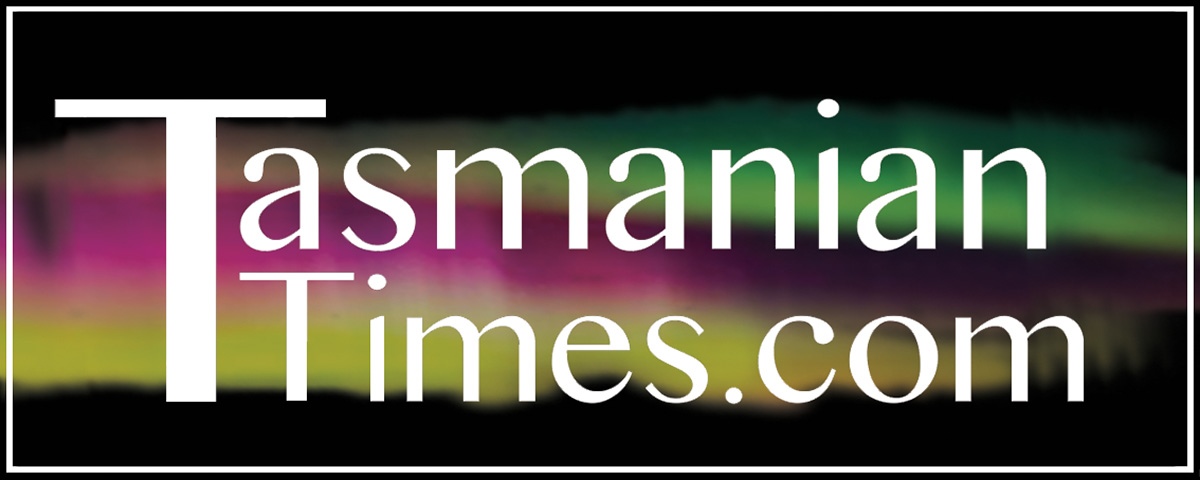 Author Credits: [show_post_categories parent="no" parentcategory="writers" show = "category" hyperlink="yes"]