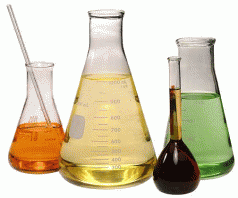 WASHINGTON — Dr Linda Giudice has treated thousands of patients over the years with a range of troubling reproductive disorders, and this week, she joined health experts and a young mother in fingering chemicals as the probable cause.
"I have treated thousands of patients… including young men with very abnormal sperm counts or a history of testicular cancer, women as young as 17 and already in the menopause, little girls with the onset of puberty at six or eight," Giudice told a news conference.
"There is increasing evidence that environmental contaminants may be playing a role in these disorders," said Giudice, who chairs the department of obstetrics, gynecology and reproductive sciences at the University of California, San Francisco.
Molly Gray, a young mother who was found to have high levels of toxic chemicals in her blood during her pregnancy, suspects chemicals were the culprit.
She recalled how, after several miscarriages, she radically changed her lifestyle and ate only organically grown food, avoided fish high in mercury, shunned plastic food storage containers, and switched to "green" cleaning products.
But in spite of the changes, tests on Gray during her pregnancy showed she had high levels of 13 toxic chemicals in her blood.
"These chemicals have become ubiquitous in the environment and, as clean as I tried to be, it was not enough to protect my baby boy," she said.
"I was disheartened. I felt helpless," she said.
Gray and Giudice this week joined Tracey Woodruff, director of UCSF's program on reproductive health and the environment, and Andy Igrejas, campaign director for the Safer Chemicals, Healthy Families advocacy group, in calling for the 1976 law that regulates chemicals in the United States to be overhauled.
According to Safer Chemicals, Healthy Families, the 34-year-old Toxic Substances Control Act (TSCA) has failed to regulate chemicals in consumer products, including chemicals with proven links to cancer, learning disabilities, asthma, reproductive disorders and other health problems.
The law has not evolved with chemical exposure, which since World War II has increased more than twenty-fold, said Giudice.
"Today there is ubiquitous exposure to environmental contaminants through air, water, food, drink, cosmetics, personal care products, pesticides, herbicides and everyday household items," she said.
Even the flame retardants used in furniture contain potentially harmful chemicals, said Woodruff.
Mutating fish a wake-up call for human health
Fri 19 Nov 2010
By Diet Simon
His investigation of mass mortality and mutation of hatchery fish has "thoroughly terrified" one of Australia's leading aquatic veterinarians about the agrochemical pollution of the supposedly pristine Noosa River on Queensland's Sunshine Coast.
Dr Matt Landos, consultant to most of the country's fresh water fish hatcheries and most aquatic sectors, accuses Queensland and federal government agencies of dereliction of duty of care.
He was a member of a taskforce set up by the Queensland government to investigate the damage at the Sunland hatchery a few kilometres up river from Noosa and says the government refuses to release the report although he put in a "right to know" application.
And the Australian Pesticides and Veterinary Medicines Authority, the federal regulator responsible for agrichemicals, did not respond to his "heads up" about the hatchery, in whose water bodies the same chemicals were found as sprayed on a neighbouring macadamia farm.
mlandos.gif
But Landos extrapolates dangers to people from what's happening to the fish. He presented to a public meeting in Noosa, attended by about a hundred people, a review of Australian and overseas scientific studies that show pesticides interfering with human hormones and increasing the incidence of a number of diseases.
He cited declining sperm counts in men, larger breasts on women but one in nine of them now getting breast cancer, menstruation now starting at 11, compared with 17 in 1950, boys getting smaller testicles, shorter penises, lower fertility, later puberty.
"So, are we being experimented on by our regulator, is this regulatory system supporting safety and productivity, or is this really a real-life experiment and we're in it, we're the rat?"
two_heads_lead_t3251-300×300.jpg
"What's worth bearing in mind is that 96% of the money that operates the regulator comes from chemical levies, so it's a self-regulated industry," Landos explained.
Kay Seltitzas …
PROFESSOR RAVI NAIDU – I CAN'T HEAR YOU?
The effects of arsenic and cadmium on obesity and diabetes for people living in mining towns such as Rosebery needs urgent research dollars allocated. Professor Ravi Naidu would be well positioned given his response to Paul Ehrlich's comments to write up a useful research proposal to the Tasmanian Department of Health, Menzies Centre and the ARC.
In a recent research paper co authored by Prof Ravi Naidu with Professor Imamul Huq et al.: Extent and Severity of Arsenic Contamination in Soils states:
'The current regulatory soil screening levels as well as soil cleanup goals for remediation of contaminated sites vary greatly internationally but are also under developed in many countries. For instance, the regulatory limits established for environment health investigation levels and Human Health investigation levels in Australia are 20 and 100 mg kg-1 (NEPC- ACS, 1999). This suggests that in agricultural soils exceeding 20 mg kg-1 will require cleanup. In contrast, the regulatory limit established by UK is set at 10 mg kg-1 for domestic gardens, and 40 mg kg-1 for parks, playing fields and open spaces (O'Neil, 1990).'
Researchers in America would fall out of their tree if they knew about the silence and inaction in the scientific community in Australia to the levels of arsenic in Rosebery let alone the government refusal to list such places as contaminated sites.
Are CRC's so seriously captured by the industry/government alliance that Australian researchers will only make a noise about serious contamination and public health issues in other countries?
Prof Naidu – arsenic is your issue but why can't we hear you about your own backyard?
Kay Seltitzas, Tasmanian Public and Environmental Health Network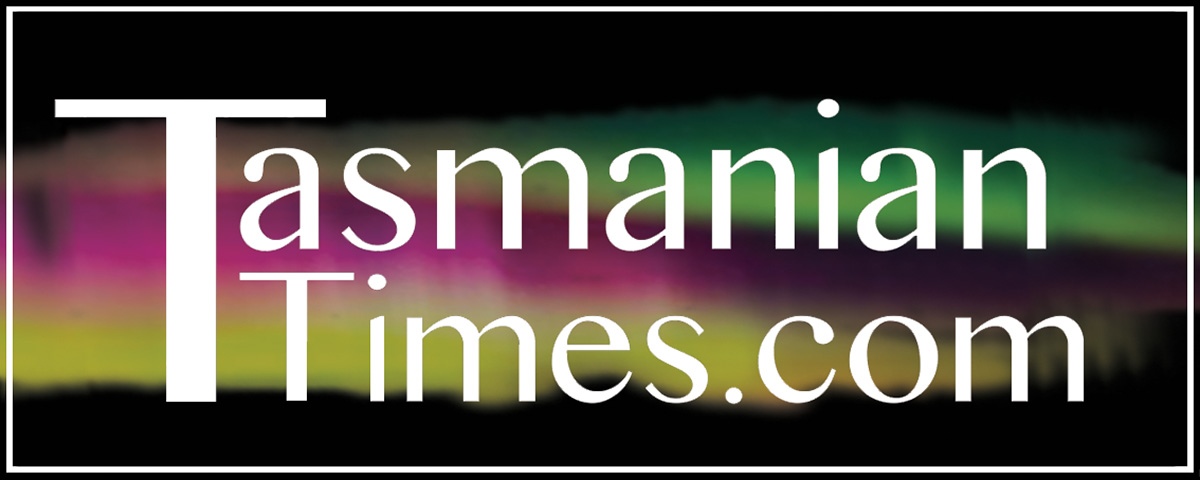 Author Credits: [show_post_categories parent="no" parentcategory="writers" show = "category" hyperlink="yes"]