After 30 years of a battle that has divided the Australian island, it seems there is finally some hope for those who want to see Tasmania's ancient forests protected from rampant logging. But is it really more just a cynical PR move than any real attempt at corporate social responsibility? Lilia Letsch reports.
There have been excited reports in most of the Australian mainland newspapers, stating that there was finally 'peace in the forests', that a whole swathe of unprotected forests would be placed under instant moratorium from logging, and that logging firm Gunns Ltd would no longer be logging native forests at all.
With a sigh of relief many mainlanders would be now disengaging from the southward gaze that has been judging the bitter struggle from a distance.
But can we really sit back and trust the word of a company like Gunns Ltd, which has done so little to gain trust or even social acceptability until this point?
Can we really believe that any logging corporation cares more about saving trees than their own profits?
Two years ago the Tasmanian logging industry commissioned a report into the economic sustainability of the industry. It showed that around 60% of logging contractors needed to exit for it to survive.
As Adam Burling from the Huon Valley Environment Centre (HVEC) stated, "The loggers knew that there would be no further government assistance unless there was broad community support for it. They want environment groups to help win that support. At the moment the price tag for a handout to industry is around $230 million."
Gunns Ltd and industry lobby groups have been spending months in negotiations with conservation groups to try and nut out some kind of peace deal. But is it really more just a cynical PR move than any real attempt at corporate social responsibility?
The HVEC is a small grassroots organisation that engages in frontline forest activism. It has not been core to the talks between conservation and logging industry groups, but has been part of the reference group that receives briefings and provides involved parties with data from out in the forests where the logging still continues.
These forest activists see what is still happening on the ground, and so far there has been no end to the destruction of the ancient forests.
Despite the widely heralded announcement of an end to native forest logging in Tasmania, there seems to be still much to work through. And as negotiations continue, the trees continue to fall.
The widely publicised Statement of Principles – the agreement between conservation and logging groups – is just that, a set of principles. Call them guidelines.
"What has been signed is purely an agreed set of principles which are supposed to provide a framework for further talks and a restructuring of the logging industry. They on their own offer no protection of Tasmania's forests," said Burling.
It seems reminiscent of international talks on global warming where meetings are made to set dates for future meetings in which frameworks are to be agreed upon through which a few principles can be established by which some kind of firm agreement might eventually be made…if no one scuttles talks completely in the mean time.
The most promising aspect of the Statement of Principles is talk of a logging moratorium.
"The agreement includes a principle that a moratorium will be implemented over a three month period.
'Priority' logging coupes defined by ENGOs will be placed in a moratorium after one month and all the remaining high conservation value logging coupes must be protected by the end of three months.
This will be a huge meaningful step to solving the forest crisis," said Will Mooney, another activist from the HVEC.
That is if these principles are treated as anything more than guidelines, which is still yet to be proven.
And as Mooney points out, "There are interests trying to slow down or interfere with that process. It is misleading to say that native forest logging in Tassie has stopped. Logging will continue and, within the next few months, some crucial areas of high conservation value forest will be lost … the National Association of Forest Industries has publicly stated that the principles are just guidelines that can be changed."
The 'interests' Mooney refers to include lobby groups like FIAT and elements in the TCA who have stated that they will not accept the current forest reserve agenda and believe ENGOs should be left out of the assessment process, and the results of their proposed 'independent' assessment would either reduce the reserve agenda or perhaps even protect nothing.
But it is not just some industry lobby groups that are unhappy with the current process.
One of the core demands from logging groups during the recent talks has been support for a pulp mill. There is only one pulp mill proposal in the works, and that is Gunns Ltd's heavily contested Tamar Valley pulp mill plan.
Vocal anti-pulp mill activists are upset that a pulp mill has been accepted as a necessary evil by other conservation groups in the move from native forest to purely plantation based logging.
Anti-pulp mill activists have pointed out that there are many other factors in their demand for no pulp mill, including preservation of air quality and concerns over water consumption and marine life.
Some believe that the Statement of Principles is largely a cynical move by the industry to gain social license for Gunns' planned pulp mill.
Another conservation group that has not been core to the talks, the Tasmanian Conservation Trust, is also concerned that forests on private land are being left out of the negotiations.
As stated in their response to the Statement of Principles "private forests contain the majority of unprotected threatened species habitat, threatened forest types and freshwater ecosystems. Nearly 40% of Tasmania's unreserved forests are found on private land."
There is obviously still a long series of processes to be carefully navigated before we will see an end to the issue that has divided Tasmania for so long.
It would be naive to sit back and believe that the struggle is over, just as it would be to accept the word of any giant resource corporation in relation to social and environmental responsibility.
The pressure that has been building up against native forest logging in Tasmania, and around the whole country, needs to be maintained for there to be any lasting positive outcomes from this process.
Having been a forest activist for 18 years, and attempted negotiations with loggers many times over the years, Burling seems appropriately cautious:
"These sorts of processes occur with many social movements as public support forces change to the status quo. Governments and corporations' role is to minimise the effectiveness of social movements," he says.
"Movements need to stick to their policy goals and not be co-opted into accepting less. In this case, Tasmania's forests have been devastated for decades, the environment movement has been the subject of legal cases and violence by loggers. The time for compromise on native forests and their wildlife has passed.
"The industry is in an economic crisis of its own making and needs public support; it should only receive this if they have a short term exit strategy from native forest logging."
For more information check out the Australian Conservation Foundation news updates on the agreement. Support the Huon Valley Environment Centre and Still Wild Still Threatened in their (unpaid) work on the ground to keep the logging industry accountable to their promises.
Lilia Letsch is associate editor at The Scavenger: HERE
Earlier on Tasmanian Times:
Styx: Business as usual. Greg L'Estrange: Mill will be built …
Groups welcome progress on forest principles. Look for PM's support …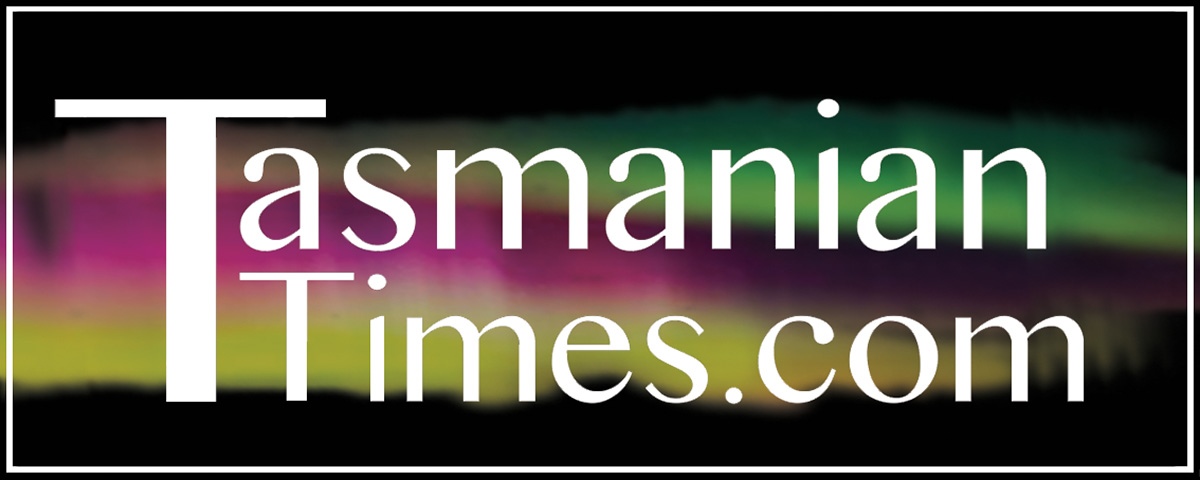 Author Credits: [show_post_categories parent="no" parentcategory="writers" show = "category" hyperlink="yes"]