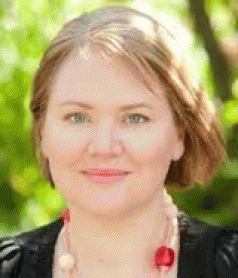 Let's think of the NBN as a brand new red Ferrari with no brakes.
Picture this! I'm driving my new red Ferrari and its going really fast, really really fast, adrenaline, rushing wind it's all about me, fast round the corners, through the puddles, splashing water all over those kids as I speed past, oops ran over a pram, keep going, through the red light, road rules are a mere annoyance it's all about me! Fantastic, exhilarating, solo individualistic fun!
The NBN is a bit like that red Ferrari, high speed communications, a big fat pipe down which anything can be sent quick as a wink. Packets of data travel down the pipes very very fast, mostly we do not know what's in those packets of data – could be anything going anywhere for any reason – a bit like people in super hot sportscar.
But would we really build a brand new Ferrari with no brakes? And should we have an internet with no rules?
Of course not, there are technological and social limits that are placed on all human invention and endeavour. The reason we have rules, is that every right we assert as an individual, has a corresponding duty. It's a bit like physics where every action has an equal yet opposite reaction (or words to that effect paraphrased from what I can remember of year 10 physics). But I digress.
For example, the euthanasia debate is very topical, but you already have a right, today, right now to kill yourself. Yes you do, no need for euthanasia laws, you could go ahead and do it. Do you have the right to ask someone else to do it – yes, you can ask. Do you have a right to make someone end your life? No we have rules about that. The conversation continues…
Similarly, you have a right to free speech, but it is not an unfettered right – free speech yes, but cause harm to others? No. You have a duty to be mindful of harm to reputational damage. Again a balance of rights and responsibilities, meeting at the Wikileaks frontline.
So, back to the metaphor, you have a right to buy a red Ferrari with no brakes, (which is a bit of a stretch because you couldn't get one), but do you have a right to drive a car with no brakes fast enough to hurt or harm others? No.
So we are talking about legal rights v legal responsibilities, on a new technology platform that has the potential to change our society.
The question of whether the internet should be censored has to be tackled at a social, legal and technological layer. We are tackling the convergence of public policy, law and technology and censorship is the front line.
Mud Sticks.
The laws of defamation, incitement, terrorism, pornography, harassment and stalking include those activities when aided and abetted by digital technology. Mr "Wickileaks", Julian Assange – hero to some, villain to others…aided and abetted by the lack an international law of defamation. He has carte blanche to say what he likes – because Wiki leaks uses cryptographic technology that protects sources from being traced. We trust Wikileaks to get it right. Right?
You have the ability to disseminate information to the four corners of the globe but no way to protect your reputation at that international level. Doesn't seem fair does it. Not very consumer friendly is it?
We could adopt Voltaire's approach to broad rights of freedom of speech, but this needs to be tempered by accountability because the damage to someone's good reputation is not easily remedied. When the harm is done the harm is done – mud sticks.

That Horse has Bolted
The internet is already censored isn't it. We have left it to our legislators to incorporate new technology and social media into our existing body of law. Our laws grow and mature with each new technology cycle, building upon what went before – it's called legal precedent. Facebook is a prime example, applying its own standards of behaviour and rules of use – guess what that's called? Censorship.
But the rubber really hits the road (to continue my Ferrari metaphor) because we now have the technology that can filter digital transmissions. Filters can happen at the network level (as part of the switching network) or on a desktop computer at home to protect the kids.
What we are all concerned about (and I now confess leftie, pinko, social justice, civil libertarian, consumer focussed, leanings right here by way of full disclosure), is that we do not and should not engage in political censorship. No secret lists. Full stop.
The dialogue on the question of ratings and censorship in Australia has swung like a pendulum across the decades, with each new wave of technology. I re-read Lady Chatterly's Lover in preparation for this debate and it is still saucy I can assure you; wouldn't particularly want to see it animated on the internet.
So yes, we have a right to know and to access information, but we have a corresponding duty not to harm – indeed more proactive than that, it is a duty to actively prevent harm to vulnerable members of our community.
The Social Contract
Rousseau developed the theory of the Social Contract, that is…. it is our community that identifies the norms and sets the rules in which a just society operates, and that our government and our laws are the collective expression of those values.
In our civil society, we accept (or at least most of us do) that a world without boundaries leads to anarchy. We seek a society in which everyone is included, the disabled, the disenfranchised, the elderly the young, the articulate, families and singles. Not everyone is competent to look after themselves, and some of us are charged with the added responsibility of looking after others. Let's hear it for the parents of teenagers in the audience.
Arguments that the application of filtering devices at the network layer will push criminal activity onto private networks, making it even harder to catch the child pornographers do not stack up – professionals in this area already have their own networks – they already have the technology, they are already hard at work. But a network level filter would catch some people wouldn't it…and I'm for the catching of even just one evil criminal – one child saved is enough to justify it for me.
We have a legal and moral obligation to act, to scope appropriate boundaries and to manage dialogue, but also a duty to allow broad free speech because social media is the epitome of Rousseau's Social Contract in action and this is good for democracy.
So your red Ferrari is going to need some brakes, no matter how much I trust you, and no matter how exhilarating it is driving it in these highly inappropriate shoes…which by circumstance I bought on-line.
I am Madeleine Ogilvie, lawyer, mother and Facebook addict…. logging off.
Thank you.
*A fun debate, interesting other speakers and a bright audience. Well done Utas Alumni Association!

Author Credits: [show_post_categories parent="no" parentcategory="writers" show = "category" hyperlink="yes"]