UniSuper, a superannuation fund covering most of those in the employ of universities is now the proud owner of 5% of Gunns.
Announcement here:
http://www.asx.com.au/asxpdf/20101028/pdf/31tgt1zybv7zbb.pdf
One of the directors of UniSuper is Mervyn Peacock who was a director of Great Southern when the latter company failed spectacularly in 2009.
Learn more here:
http://www.businessspectator.com.au/bs.nsf/Article/Who-felled-Great-Southern-pd20090518-S5VYX?OpenDocument
Gunns cuts earnings guidance by one-third …
Forestry company Gunns Ltd has revised its full-year earnings guidance downwards, blaming the strong Australian dollar and the new Tasmanian forest agreement.
Gunns said it now expected earnings before tax (EBIT) in 2010/11 would be $40-50 million, down from earlier guidance of $50-60 million provided in August.
"Although we acknowledge that the full-year guidance is a wide range, timing uncertainty around significant potential developments across our business in what is a year of transition precludes a more precise forecast," Gunns said in a statement to the market.
Gunns attributed the earnings downgrade to a range of factors, particularly constraints on woodchip exports stemming from the high Australian dollar and the requirements of the Tasmanian forests deal.
Full story, Business Spectator, HERE
Check the (sliding) Share Price, HERE
Meanwhile, comment at Radio National's Australia Talks …
Forestry: a sustainable future
Listen Now – 2010-10-27 |Download Audio – 27102010
Loggers and conservationists in Tasmania have signed a landmark peace deal, ending three decades of bitter conflict. What will it mean for the industry, for jobs and for the Tasmanian economy? And can the deal be replicated on the mainland?
Comments (55) View all comments
Comment HERE:
http://www.abc.net.au/rn/australiatalks/stories/2010/3047669.htm
Or below (or both)
FORESTRY TASMANIA THREATENING LONG-TERM BUSINESS PROPOSALS FOR NORTH SCOTTSDALE
Rogue Agency Just Doesn't Care
Kim Booth MP
Greens Forests spokesperson and Member for Bass
The Tasmanian Greens today accused Forestry Tasmania of once again acting in bad faith by bringing forward the logging of a sensitive and locally-valued coupe in North Scottsdale, and rushing through the associated Forest Practices Plan only after objections from locals whose business plans will be seriously affected, if not destroyed, by this logging.
Greens Forests spokesperson and Member for Bass, Kim Booth MP, said Forestry Tasmania are about to move into the 160-hectare coupe SF108A on Jensens Road, North Scottsdale, several years before planned, with a hastily thrown-together Forest Practices Plan, and without addressing the resident's concerns about exposure to damaging winds, the loss of threatened species' habitat, and the almost-certain loss of at least two eco-tourism proposals for the area, one of which has already been unanimously endorsed by the Dorset Council.
Mr Booth also said that he sent an urgent message to the Forest Practices Authority yesterday, seeking their intervention in this case.
"Forestry Tasmania are ignoring plans by other landowners in North Scottsdale to set-up long-term businesses based on the natural values of the area, and are instead rushing through their own plans to establish a short-term logging operation that will damage and probably destroy these existing proposals," said Mr Booth.
"The Dorset Council has already unanimously endorsed one set of plans for an eco-tourism venture in the area, and the neighbouring property owner is also planning to spend up to $500,000 setting up their own proposal. Both of these business plans are now in jeopardy due to Forestry Tasmania's intransigence and bad faith."
"This situation highlights the need for forestry operations to be brought back under local government control, and follow the same processes that all other businesses and residents have to follow, in order to ensure long-term economic and social sustainability."
"Forestry Tasmania are a rogue agency who do not appear to care about their effect on the long-term economic viability of areas like North Scottsdale, and who will push ahead regardless with their plans to extract short-term jobs out of the area at the cost of viable long-term operations."
"To damage long-term business prospects with the short-term excuse of propping up struggling forest contractors is an insult to the community and their long-term economic future. Contractors need to be bought-out, not forced to lose more money on unviable operations."
"Forestry Tasmania is actively attempting to undermine moves towards peace in the forests, and this latest attempt to log coupe SF108A early and without addressing the damage to local business opportunities is just another example of this rogue behaviour," said Mr Booth.
Tasmanian Conservation Trust:
Proposed logging at North Scottsdale (Coupe SF108A)
Threatened species habitats must not be destroyed
The Tasmanian Conservation Trust today joined local residents in calling for logging of the State Forest coupe SF108A at North Scottsdale to be indefinitely postponed until threatened species values have been properly assessed and all important habitat protected.
"While Forestry Tasmania has carried out a desk-top study and found little of conservation value, the local people including some with relevant scientific training, have identified numerous threatened species being present." said TCT Director, Peter McGlone.
"The TCT joins the local residents in calling for logging of coupe SF108A to be immediately and indefinitely postponed until its value for threatened species has been properly assessed and all important habitat protected from logging," Mr McGlone added.
The TCT understands that a final Forest Practices Plan for coupe SF108A is scheduled to be signed as early as next week.
Species found by residents include the nationally threatened wedge-tailed eagle, masked owl, Tasmanian devil, spotted-tailed quoll, green and gold frog and giant freshwater crayfish and state listed grey goshawk and a rare orchid. Numerous other non-threatened raptors, endemic bird species and native fish have also been identified.
"The failure of Forestry Tasmania or the Forest Practices Authority to identify what the local residents could highlights a major flaw of the Forest Practices System."
As well as calling for the protection of the conservation values of this particular coupe, the TCT wishes to highlight this as an example of the need for the State Government to ensure threatened species are properly addressed in the Forests State of Principles Agreement. The agreement was signed and delivered to Premier David Bartlett last week and the TCT highlighted its total failure to address the need for conservation of forest biodiversity, including threatened species.
"It is unlikely that a complete transition out of logging of native forests on public land can be negotiated over the next twelve months, so it is vital that the State Government commit to ensuring the truly high conservation value forests, including threatened species habitats, are protected as a first priority," Mr McGlone concluded.
Coupe SF108A and undoubtedly many more like it are currently not identified on the map of high conservation value forests developed by the conservation groups which are signatories to the Forests State of Principles Agreement.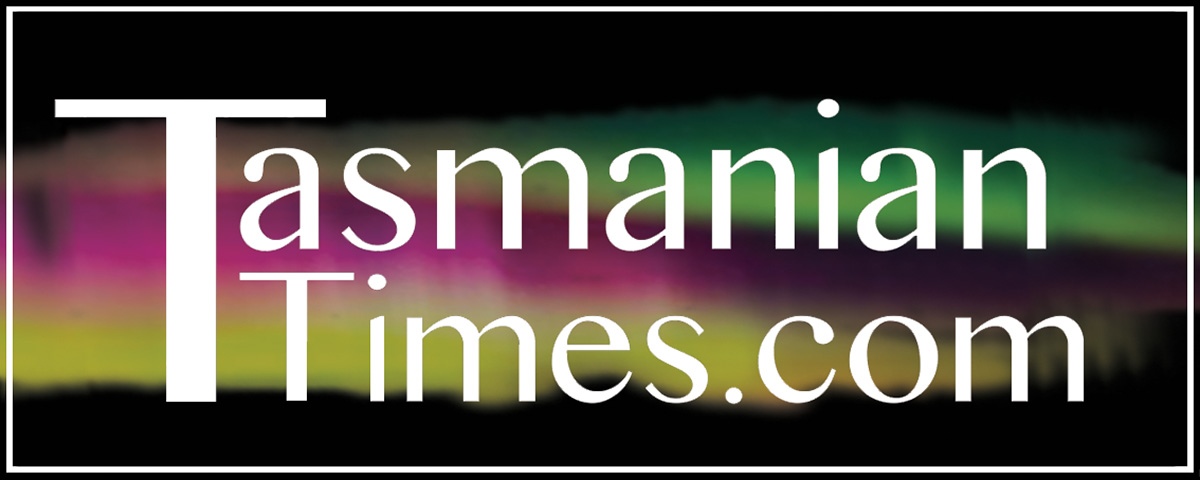 Author Credits: [show_post_categories parent="no" parentcategory="writers" show = "category" hyperlink="yes"]