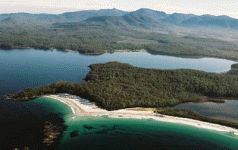 This story has Huon Valley Council philistinism written all over it.
Real estate agency Petrusma describes its November 5 auction offering of 5.281 hectares at Sullivan Point on Recherche Bay as a "unique coastal property" that has "untouched beauty yours to preserve". But there is nothing in its advertisement about whether the block has any protection from unacceptable development.
And who is offering this historic and environmental gem nearly 100km southwest of Hobart? Huon Valley Council. Why? Because its owner failed to pay the rates.
And has council allowed ratepayers and residents of the valley to know that this treasure was being considered for sale? Not likely. So much for its vaunted 'Consultation & Communication Strategy'.
Has it taken steps that will protect exploitation of the site from, for example, garish tourism development? Probably not.
Rather, it has chosen, in its renowned bull-in-a-china shop fashion — in a secretly made decision (that is, not made public except eventually through a real estate agent's advertisement) — to sell the land off to the highest bidder. I can find nothing in council documents (in print or online) to suggest council was even considering selling the Sullivan Point land, which has many historical, environmental and ecological values radiating so dazzlingly from it.
Were councillors consulted on this issue? Who knows?
Maybe it was done via one of those convenient "delegated authorities" that allow council staff to get on with the job of collecting unpaid rates (and, presumably, handing the balance of the proceeds of the sale to the title holder) without consultation with councillors or telling municipality residents until it is too late for them to do anything about it? Again, who knows?
Fortunately, The Mercury, on Saturday (October 23, HERE), did what its public duty is to do: it bannered, on page 3, news of the auction under 'Bay faces new threat' and 'Plea to save historic land for reserve'. (Petrusma's advertisement for the auction had appeared the previous Thursday in Mercury Property. Not being in the market for real estate, I missed that ad.)
Petrusma told The Mercury on Saturday that the land had been "repossessed" by HVC because of unpaid rates. That statement alone has question marks all over it. For a start, council must come clean and tell us how it dealt with the unpaid Sullivan Point rates; and about what moved it to just shovel the land off into a public auction without any sensible consideration of the precious asset that, for the moment, it had in its control.
To "repossess" something suggests prior ownership. Did HVC own the land before it was acquired by a title holder who ultimately failed to pay the rates? Unlikely. Is council, as vendor of the land, now its owner? Unlikely.
More likely, council is simply exercising the authority it has under the Local Government Act 1993 Section 137 'Sale of Land for unpaid rates'. This states, inter alia: "If any rates in respect of land that is not Crown land have been outstanding for 3 years or more, the council may — (a) sell that land or part of that land as if it were the owner of the land — . . . (b) apply to the Minister for an order that the land be transferred to the council if it is not possible . . . to identify the owner . . ."
So, clearly, the council is not under any obligation to sell the land, either in part or in whole. If only for the sake of its own integrity, it should not be selling the land as a result of a furtive decision when it knows there are many stakeholders (that can mean anyone who is a resident or titleholder of the municipality) who want to be kept informed about the way in which their assets are being handled. Council assets, like all public assets, are the property of the people.
Section 137 goes on to say that council can do all sorts of things with the land including subdividing it, work on it, anything a mortgagee can do under the Land Titles Act 1980, grant easements or "enter into covenants in respect of the land". That last "covenants" bit is vital to the future of the land on Sullivan Point.
Presumably HVC's general manager has carried out the duties required of him under the act, among other things: "Before a council sells land . . . the general manager must serve a notice in writing on the ratepayer stating — . . . (c) that if the amount is not paid in full within 90 days the council intends to sell the land for non-payment or rates."
Clear to me from my reading of the act is that council is under no obligation to sell this land because the owner has not paid rates for more than three years.
And what is especially clear to me — and I'm sure also to Blind Freddy — is that in this instance Huon Valley Council is not just dealing with some quarter-acre suburban block lost to an impoverished battler. It is dealing with a piece of land that is an integral part of a great Australian treasure of immense historic value. As well as there being plenty of evidence in the Recherche Bay area of Aboriginal habitation (not that that seems to have much value in the eyes of state and local government authorities these days) there is evidence of pre-First Fleet European (French) presence.
And yet, willy-nilly, the Huon Valley Council is about to sell the land to the highest bidder on November 5.
Maybe there is a covenant on the land. But, as Huon Valley residents, we have not been told whether council has had the wisdom to ensure the block is protected from possible acquisition by, say, a moneyed tree-felling philistine. I wouldn't mind betting that federal Greens leader and Tasmanian Bob Brown is doing his best to ensure that suitable protections are imposed.
Five years ago, Brown, with $2 million from philanthropist Dick Smith and $300,000 from public donations, enabled Tasmanian Land Conservancy to save from chainsaws 140ha adjacent to the Sullivan Point property. Sadly, several areas along the gravel road from the highway into Catamaran and Cockle Creek (on the shores of Recherche Bay) have already been devastated by logging and rendered hideous eyesores on what should be a scenic route for tourists and other people who visit Tasmania to savour the "clean green" image that, hypocritically, our state promotions campaigns flaunt around the world.
Tasmanian Land Conservancy (TLC), which The Mercury reports is interested in acquiring the site, might be best advised to go straight the Huon Valley Council and appeal to it to hold its horses and rethink what has obviously been an un-thought-through decision.
It's not too late for the HVC to redeem itself. Even without TLC urging, it could start by cancelling (or at least postponing) the November 5 auction. This would give itself time to do a bit of soul-searching and, just for once, reflect on its own sad history of knee-jerkism, insensitivity and reckless destruction of cultural and environmental assets, often to the cost of the prosperity and self-respect of the valley it is supposed to protect.
Bob Hawkins is a Huon Valley ratepayer and an advocate for transparency in all democratic institutions. He is not a member of a political organisation.
Earlier on Tasmanian Times:
Everybody loses …
One of the great criminal acts
Meander Valley Council joins the philistines
The philistines … Arbor armour: A kiss of death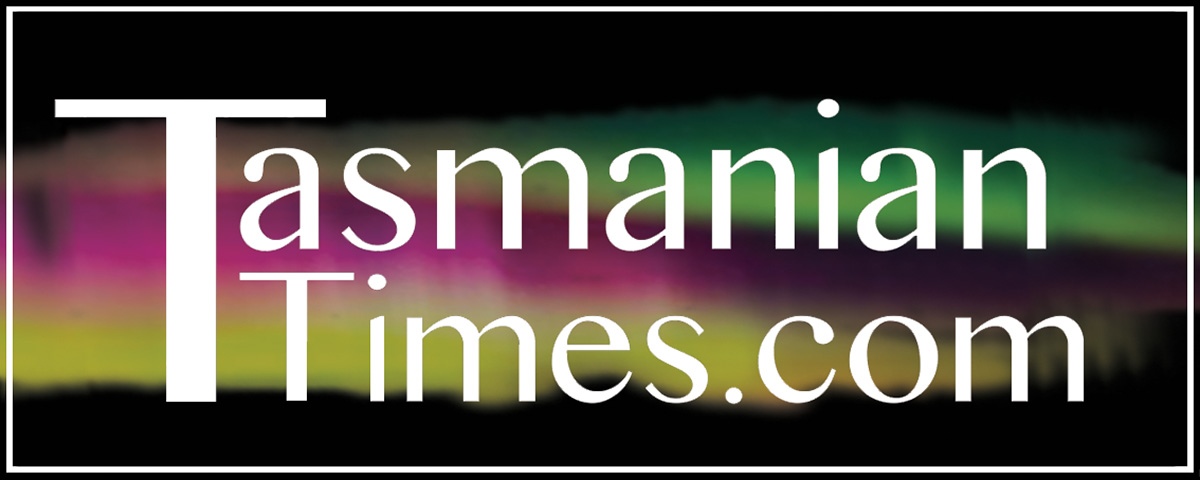 Author Credits: [show_post_categories parent="no" parentcategory="writers" show = "category" hyperlink="yes"]