Last Monday's Council meeting at Town Hall (October 25 2010) was a long affair. Plenty of things to consider for our City, but one which piqued my attention was what sounds like something completely innocuous – a workshop proposed on how to do community consultation – specifically around cycling infrastructure.
What's so bad about that, I hear you ask? Well, a number of things raise my antennae.
The discussion around the proposal from Ald Thomas (originally to be discussed behind closed doors for some reason) ranged from being all about community consultation on cycling infrastructure projects – presumably existing and those still to come – to criticising the effectiveness of the current Sandy Bay bikeway proposal's consultation process, to criticising elements of the Sandy Bay proposal itself, such as Copenhagen- style lanes, and even a criticism of the frequency of use of the current on-road bike lanes such as Molle St.
So what was the real purpose of his proposal? I am unclear. However some comments that came from members of Council around the table seemed to me to potentially undermine the current process of consultation in which Council is engaged.
The discussion failed to acknowledge that Hobart along with other councils through Cycling South has a comprehensive Strategic cycling plan for Greater Hobart. Our Council has signed off on this regional plan.
Hobart's cycling infrastructure has a long way to go to be comparable to cycle-friendly cities such as Melbourne and Adelaide, but we have started to put the paths down in the places we can in order to improve overall cycling safety and pleasure, so that in turn becomes a lot more appealing for those who don't – or won't – ride currently.
I have heard all too many examples of people feeling too unsafe to ride on Hobart's roads – some who have suffered a bad experience from other road users, or who just don't feel safe on Hobart's roads. A boost in confidence to these would-be riders would be far better boost to Tassie's health stats too – fewer accidents, greater confidence and mobility, and better fitness because of more activity through cycling.
Unfortunately the debate put forward last Monday night in my opinion in the main was not around better cycling infrastructure, nor was it for a positive outcome for the Sandy Bay bikeway proposal. I was disturbed by what seemed to be a lack of willingness by some aldermen to hear from the original reports' authors of Council's Sandy Bay cycleway proposal report (SKM), was utterly rejected (and yet Ald Thomas' accepted motion has asked for the company who put forward a counter-proposal by GHD to actually present at the proposed workshop, setting up a potential bias of information). This to me shows that many around the table were disappointingly not interested at this point in getting to the facts from those whose report we as a Council had commissioned!
My fear is that the proposed workshop now starts a parallel process and with that is the opportunity to disrupt the significant public engagement already under way in the process to date, that this makes it a divisive issue, and I reiterate my call from before for calm rather than knee-jerk politicizing to occur.
Like it or not, we have started a process. We have had a significant number of submissions – well over 1000 which is very good. People are seriously talking about meaningful infrastructure for cycling and pedestrian safety.
Whilst these represent people both for and against the current proposal, it is a significantly successful process in community engagement – and I would contend has been a very thorough process of ongoing community consultation.
From this current public engagement we should be able to improve on the current model – the current model is not a done deal by any means – it is a starting point.
There is always room for improvement, particularly when it comes to the imprecise science of community engagement, but my fear is that a new layer to an existing process has the potential to cloud the issue.
Our Council can, and I believe has a responsibility to be visionary to make Hobart a better place working for the best possible outcomes for the population generally.
I have ridden the proposed route many times. I invite any Alderman to take a tour from the saddle along the proposed bike route to get a feel for what should be a safer, state of the art cycling facility for our city.
*Alderman Burnet is chair of the HCC's Bicycle Advisory Committee and was recently elected as Deputy Chair of Cycling South for a second term.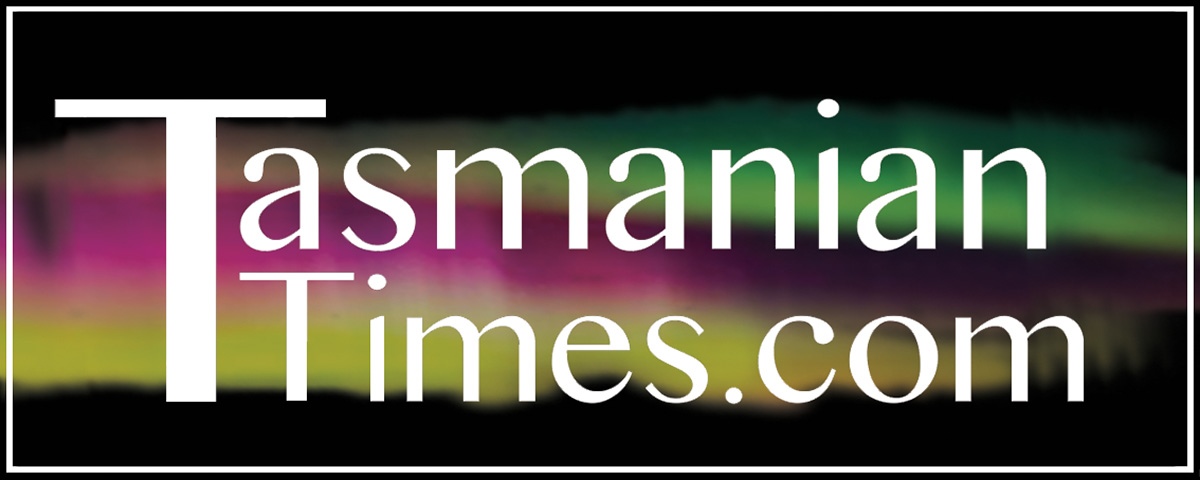 Author Credits: [show_post_categories parent="no" parentcategory="writers" show = "category" hyperlink="yes"]