GUNNS will consider modifying its proposed Tamar Valley pulp mill to try to win over locals opposed to the $2.3 billion project.
Chief executive Greg L'Estrange said the company would consider changes sought by the community, such as better effluent treatment and extra measures to reduce air pollution and odour. "We'll sit down and talk and look at what it is (that is sought), where that leaves the overall (mill) facilities and what are the benefits for the community," he said.
"We accept there has to be a range of engagements with the community and we need to work through and see if there are areas where we can even improve over where we are at the moment."
Some industry figures believe Gunns, which has vowed to end native forest logging, is taking an enormous risk by focusing its future entirely on a plantation-fed pulp mill that may not eventuate.
Mr L'Estrange insisted the company would survive even if the project fell through because of the value of its 200,000ha plantations in Tasmania, Victoria, South Australia and Western Australia. However, he said failure to secure the mill, which still faces considerable local opposition, might force Gunns to shift the focus of its operations from Tasmania. "If we're not into the pulp area in Tasmania, we would see other opportunities for the business — but they may not lie in Tasmania," he said.
…
However, The Wilderness Society, which praised Mr L'Estrange's "leadership" in seeking to resolve the forest conflict, said it was "difficult to see" how he could win local support.
"The community is totally opposed to a pulp mill and people are burnt-out and stressed by what has happened and having their businesses on hold," said TWS pulp campaigner Paul Oosting.
And,
The greening of a timber giant
…
However, the society considered that Gunns' then chairman John Gay and a fellow board member, ex-Liberal premier Robin Gray, remained barriers to translating the situation into lasting change. The Wilderness Society campaign chief Alec Marr — who devised the Japanese paper strategy (and who would later be deposed by internal rivals) — dreamed up the next move.
"Alec's idea was, 'Well, let's reform the board of Gunns', and I was directed to work out how," the society's pulp and corporate campaigner Paul Oosting says.
"Most people [in the society] thought we were absolutely insane." Even so, Wilderness Society campaigning had already persuaded Gunns' banker, ANZ, not to fund the company's proposed $2.3 billion Tamar Valley pulp mill. Similar pressure had then been successfully applied to other prospective financiers in Australian and abroad.
"Gunns couldn't get funding for the pulp mill and couldn't get access to Japanese markets," Oosting says. "So we began reaching out to their shareholders."
Superannuation holders were asked to contact their fund and demand it stop investing in Gunns shares, while Gunns' key institutional shareholders, such as Perpetual and Concord, were approached directly by the Wilderness Society.
Aided by the nous of Sydney-based businessman and pulp mill opponent Geoffrey Cousins, the society offered these shareholders a way out for Gunns. "We were able to demonstrate a better way forward: FSC certification, shifting out of high conservation value native forests to plantations and . . . working to obtain a social licence, something every corporation wants," Oosting says.
Their case was helped by a nose-dive in Gunns' share price as the market grew increasingly nervous about where the company was headed on the back of a profits slump. Cousins went public in The Australian, offering to swing behind Gunns, and even potentially its pulp mill, if the company reformed its board and shifted out of native forests.
"There was a real turning point when we would go visit these shareholders and present options to them about the industry that were in many instances totally in keeping with their thinking and that of the investment community," Oosting says.
"Then they'd go and talk to John Gay and he'd say, 'Oh, these people are only out to wreck my business' and 'You can't trust these greenie bastards', and they'd respond, 'Well, actually where they're coming from stacks up.' "
Gay and Gray were fighting a losing battle and Gray retired on May 5. When the combative Gay refused to go, the institutional shareholders began selling, forcing the already low share price to down to 27c, close to a 20-year low. It was too much for any board and on May 27, Gay was jettisoned to save the company.
…
L'Estrange does not dispute that shareholders, egged on by the Wilderness Society and Cousins, forced change, including the dumping of Gay and Gray.
"There's a whole range of shareholders or potential shareholders who haven't invested in Gunns purely because of some of the activities we've been involved in," he says. "That's the market. Certainly, being a greener, more transparent organisation will provide us with greater opportunities to win capital."
L'Estrange believes the forest war is over, that the industry has been "out-thought and out-played" and that "a radical plan" is required "because we have lost the public debate and support of the broader community".
…
However, the bulk of the industry, lacking Gunns' vast plantation resource, resents its willingness to sign the death warrant of the native forest sector. "People resent the suggestion that Gunns should be dictating to them how they ought to run their businesses," says Edwards.
Gunns' focus is now on a plantation-fed pulp mill, but some in the industry believe this is a risky strategy. What happens if attempts to lock in mill finance and a joint-venture partner fail?
…
The Wilderness Society and other green groups, as well as Tamar Valley residents groups, remain opposed to any mill at the present proposed location, while L'Estrange insists relocation is not an option. All of which means those bumper stickers are likely to be around for a while yet.
Read the full Matthew Denholm feature HERE
ABC Online:
Tasmania's forestry union is recommending its members endorse an agreement designed to end the state's decades-old forest wars.
The ABC understands all but one of the timber industry groups involved in peace talks with environmental groups has agreed to sign a Statement of Principles.
The exact details of the agreement remain unclear but the forest industry is seeking two "minor" changes to the document.
The CFMEU says members of its forestry and furnishing products division in Tasmania will participate in a ballot on the issue early next month.
Its spokesman, Michael O'Connor, says the union is recommending they vote "yes" in support of the Statement of Principles.
He says the agreement will provide a better future for workers and allow the industry to restructure and grow.
In a media statement, Mr O'Connor describes the ballot as an "historic moment" for the union's members.
Meanwhile, TAP:
How has the proposed pulp mill affected your property value or business?
What would you tell the Premier about it if given a chance?
Anecdotal stories point to plunging property sales – within 6kms of the proposed pulp mill site.
TAP invites all residents within 6km of the proposed pulp mill to a public meeting at the Rowella Hall to discuss their experience, their concerns and to gain an understanding of this important matter.
When: 7.30pm on Tuesday 19 October 2010. Where: Rowella Hall, Rowella Road.
TAP proposes – with the agreement of the meeting – to present residents concerns directly to the Premier, politicians and the three local councils. Please note: the media is not invited and personal confidentiality will be maintained.
For further information please contact John Day 0400 079 339 for TAP Into A Better Tasmania.
TAP Into A Better Tasmania is a non-party political community group fighting Gunns' proposed pulp mill.
For more information see www.tapvision.info, or email tapcontact@gmail.com

MEDIA RELEASE: 17/10/2010 – Australia
GUNNS CEO ADMITS FLAWS IN PULP MILL
Tamar Community group 'Friends of the Tamar Valley' today called on the State and Federal governments to withdraw permits for the proposed Gunns Tamar Valley pulp mill.
This follows comments made by Gunns Ltd CEO Greg L'Estrange this weekend that improvements could be made for better effluent treatment and extra measures to reduce air pollution and odour.
"Over the past six years Tasmanians have received mixed messages from Gunns and its political supporters about whether the pulp mill will pollute. One day it will, the next it might, and the next it won't – all depending on fits with the agenda of the day" said FTV spokesperson Anna Pilkington.
Greg L'Estrange has effectively admitted that the mill will pollute and that it will smell.
The Tasmanian Government's own air quality strategy primarily exists because Launceston and the Tamar Valley have some of the worst air pollution in Australia during winter. Former RPDC pulp mill assessment panel expert Dr Warwick Raverty said that because of this the Tamar Valley is the worst possible place for a world scale Kraft pulp and chemical factory. We also know from Dr Raverty and others that there exists no Kraft pulp mill in the world that doesn't smell.
Ms Pilkington continued, "For six years Gunns have assiduously avoided sitting down with and listening to pulp mill opponents who live in the Tamar Valley and nothing has changed in that respect despite the way Gunns are attempting to present themselves in the media through their latest PR campaign. Gunns and the Tasmanian government continue to grossly understate the ill-feeling in the Tasmanian community towards this project. and for Gunns to expect opponents to suddenly accept the pulp mill is tantamount to a bully expecting his victims to forgive, forget and live happily ever after together".
The fact is that Gunns are now in damage control and desperate for a community pardon before its upcoming AGM.
"This simply will not happen. Gunns may save the company and it may well reform itself into a more socially responsible and ethical timber company, however it must accept that the pulp mill project is irretrievably damaged in the eyes of Tasmanians" Ms Pilkington concluded.

References;
http://www.theaustralian.com.au/national-affairs/gunns-pulp-mill-back-on-agenda/story-fn59niix-1225939391140
http://oldtt.pixelkey.biz/index.php?/article/robert-eastment-totally-wrong-says-dr-warwick-raverty/
http://www.abc.net.au/7.30/content/2009/s2612970.htm
http://www.gunnspulpmill.com.au/mediareleases/Mill_decision.pdf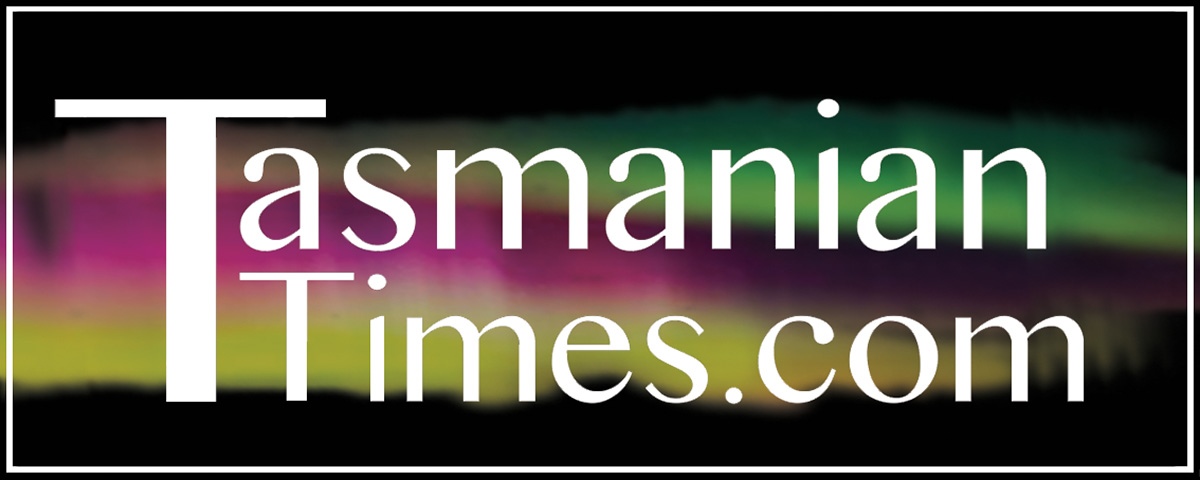 Author Credits: [show_post_categories parent="no" parentcategory="writers" show = "category" hyperlink="yes"]