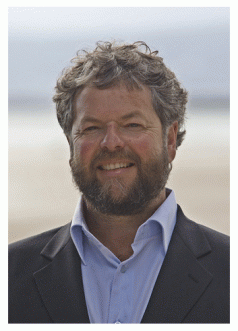 This is primarily for those of you who couldn't get to the Royal Oak in Launceston last night to hear the report from the ENGOs who had been part of the secret talks with the forestry industry.
For those who were there, you might have a different perspective on what was said, and I would be happy to circulate your views.
What follows is a brief summary based on my scribbled notes, and I am sure to have left a lot out.
The speakers were: Paul Oosting (TWS). Lindsay Hesketh (ACF), Phil Pullinger (ET), Lucy Landon-Lane (Pulp the Mill) and Kim Booth (Greens MHA for Bass).
Paul said that the background to the talks included a concern that the Salamanca Agreement and the RFA had excluded community input, and expressed the need for community engagement from now on.
Lindsay stressed the importance of commitment to environmental values, and referred to the need to make specialty timbers from native forests available.
Phil pointed out that this was the first real opportunity for lasting reform of forestry in Tasmania, and that the alternative was conflict and disempowerment. He also mentioned the importance of a strategic plan for the future of the economy in those parts of the state affected by changes to forestry practice, eg the development of eco-tourism in the Tarkine, which could provide 1000 jobs. He also made the point that Government departments and Forestry Tas were going to have to undergo big changes. A whole-of-catchment approach, he said, was needed.
Lucy expressed her concern about "a" pulp mill (as distinct from "the" Gunns mill as and where proposed) and emphasised that it must be made clear to Gunns that they will never have a social licence for their proposal.
Kim agreed with Lucy and said that the Greens would never support corrupt behaviour, that the process of developing the pulp mill proposal had been corrupt, and that therefore the mill was to be opposed. He also pointed out that the forestry industry needed community support if it was to restructure, and that broad scale forest destruction must be stopped.
There followed some 25 questions from the floor. I shan't attempt to list them all with the answers they received, but give my impressions of responses to some general issues that were raised.
On the question of carbon emissions, it was agreed by Lindsay Hesketh that the current framework is based on a gross understatement of the amount of carbon in the forests.
In reply to a query about the secretive nature of the talks, Paul Oosting said that from his perspective the talks weren't secret(!!)
Both Paul and Phil agreed on the need for a holistic approach, that ultimately the real issue was people and community wellbeing, not just trees.
Kim stated that plantation hardwood timber was OK for sawmilling (although some retooling of mills might be needed).
Kim also pointed out that sawmills processing Tasmanian native forests cannot compete in the market at current prices.
In response to concerns about relatively low conservation value native forests, Phil said that the aim was for reduction of commodity production from all native forests.
Phil also said that environmental issues were only a part of giving the industry a social licence, that a whole lot of other issues had to be considered.
Lindsay stressed the need to recognise the needs of workers in the paper industry in the light of the recent mill closures on the North-West Coast and pointed out that those workers had never had input into any forestry agreement.
*Two points that were raised by questioners and that did not, in my opinion, receive adequate response were:
(1) the question of foreign ownership of our resources and of the means of processing them, and
(2) the need to re-direct Tasmania's timber industry away from the production of woodchips for paper pulp.
As I said above, please feel free to add anything I missed, or correct me on anything I got wrong in reporting the proceedings, and I shall circulate what you have to say.
Yours in the hope of a better Tasmania,
Tim Thorne
Convener, Now We the People (Tas.)
Similar meetings are planned for the following dates and venues:
– Burnie
Wednesday 27 October, 5.30 – 7pm
UTas Cradle Coast Campus, Meeting Room D201,16-20 Mooreville
Road
– Deloraine
Thursday 28 October, 5.30 – 7pm
Uniting Church Hall Meeting Room, 18 West Barrick St
– Hobart
Tuesday 2 November, 5.30 – 7pm
Stanley Burbury Theatre, UTAS Churchill Ave
– Tasman Peninsula
Tuesday 9 November, 6.00 – 7.30pm
Eaglehawk Neck Community Hall, Arthur Highway
– St Helens
Friday 12 November, 5.30 – 7pm
Tidal Waters, 1 Quail St
Earlier on TT:
Forest Forums: The Elephants in the Room

Meanwhile … Forest Education Action Team MR
No Future In Forest Furnaces
28/ October/2010
Independent forest activists painted a 20 meter slogan reading "No Future In Forest Furnaces" on prominent Hobart southern outlet Water tower.
Activists are responding to the industry push for investment into Woodfired power development during recently announced forest negotiations. We see this as a provocative and very unhelpful move by forestry interests to cling to a dying woodchip industry, dragging down Tasmania's native forests with them.
There are currently three proposals for wood-fired power stations in Tasmania: at the Southwood facility in the Huon Valley, at Circular Head in the North-West of the state and at Gunns planned pulp mill in the Tamar Valley. Combined, these power stations would consume many hundreds of thousands of tonnes of timber from Tasmania's high conservation value native forests if they were to be allowed to use native forests.
The Industry claims these proposed forest furnaces would produce 'green' and 'renewable' energy where in reality committing to Bio fuel development would be a dangerous step seeing a range of destructive practices concerning both Tasmania's native and HCV forests and local communities.
Top American Health organisations have called for a ban on new woodfired power stations due to public health risks of particulates and other pollution. Yet the Tasmanian government and Forest industry continue to talk up such archaic practices as a modern new move for the 'new' forest industry.
We Urge the forest industry and the broader community to consider the long term social and environmental repercussions of committing to Bio-Fuel forest furnaces in Tasmanian communities.
Burning our native forests for electricity would produce similar amounts of carbon as burning coal as well as destroying threatened species habitat and valuable carbon sinks. We need to act now to halt such proposals and move towards a real renewable future with investment into legitimate renewable energy such as wind and solar.
And,
Simon Birrell
Melbourne Water Catchment Network
Michael O'Connor's comments in today's Age show the forestry union is not serious about resolving the forest debate in Tasmania or Victoria.
In The Age today, Forestry Union boss, Michael O'Connor, has stated the union will refuse to hold peace talks with conservation groups in Victoria, similar to those being held in Tasmania, if the Victorian State Government goes to the polls with a policy to ban logging in the Melbourne domestic water supply catchments.
http://www.theage.com.au/victoria/state-election-2010/no-forest-quick-fix-union-20101027-173w2.html
It has been widely speculated the State Government will ban Melbourne catchments logging as part of an election commitment in the coming Victorian State election.
(Recent media speculation: http://melbournecatchments.org/state-politicians/ )
Today the Melbourne Water Catchment Network, which has been driving the campaign to ban logging in the Melbourne's water supply catchments, has hit back at the CFMEU's claim that they are serious about forest peace talks in Tasmania and potentially in Victoria.
Today's Forestry union comments totally contradicts the CFMEU' position in The Australian last Saturday.
http://www.theaustralian.com.au/national-affairs/cfmeu-declares-forests-war-is-over/story-fn59niix-1225942469608
"Mr O'Connor and the woodchipping industry are desperate to prevent Melbourne residents the opportunity to vote on this issue during the coming Victorian State election." Said Simon Birrell spokesperson for the Melbourne Water Catchment Network.
""MWCN welcomes the prospect of forest peace talks in Victoria, but the possibility of peace talks should not be at the expense of democracy. Democracy is also a way to resolve these forest issues. Melbourne residents should be given the opportunity to vote on this issue as water management directly affects them.
"Most of the Melbourne catchments' sawlogs go to the Gunns owned Heyfield sawmill near the Thomson catchment in Victoria. If Gunns is really committed to ending native forest logging in Australia, as they claim, then their first priority should be to get out of the water supply of 4 million people. If Gunns is still in the Melbourne catchments after the Victorian State election then the rhetoric of 'peace' is really a ploy to stall for time, a public relations spin to get a social license to build a Tamar Pulp mill, their real objective."
"Mr O'Connor's latest threat over Victorian forest absolutely undermines the Forest Union's purported commitment to peace talks in Tasmania. Is the union committed to outcomes or are they seeking to stall progress on decisive Tasmanian forest conservation?"
"Mr O'Connor's strategy may be to string things along until woodchip markets improve or a woodchip friendly conservative government is elected in Tasmania or federally. Support for a conservative government is a favourite strategy of Michael O'Connor. The O'Connor and John Howard (Former Federal Prime minister) televised handshake in Tasmania over their deal to support status quo Tasmanian logging during at the 2004 Federal election, is unforgettable."
And, Liberal MP to fight for MIS demise
DAN Tehan will use his maiden parliamentary speech today to call for managed investment schemes in forestry "to go".
In an exclusive interview, Mr Tehan told The Weekly Times MIS were a "complete disaster" and he hoped his speech would lead to a "complete overhaul (of) MIS policy".
The Liberal Member for Wannon said he would tell parliament later today that MIS had become "managed investment ponzi schemes".
Mr Tehan said MIS was a mechanism that was directed at providing a corporate tax break, but had failed to lead to sustainable production.
He said MIS companies were now insolvent, banks would not finance MIS enterprises, leading chief executive officers were calling for the scheme to be axed and timbered land in highly productive regions was lying dormant. Mr Tehan said MIS had unfairly pitted farming families against corporations seeking tax advantages.
"This is not what I would consider as good Liberal policy, and it needs to go," he said.
"We need to look at alternatives for long-term investment in forestry."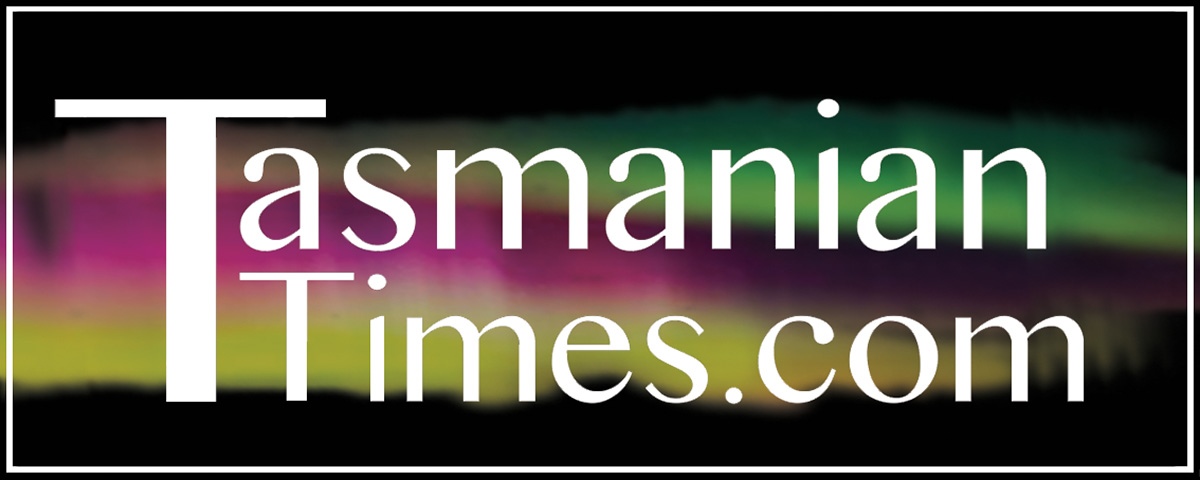 Author Credits: [show_post_categories parent="no" parentcategory="writers" show = "category" hyperlink="yes"]