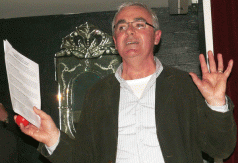 We wake this morning, groggy after the most extraordinary national election night in 70 years.
Uncertain, perhaps for weeks, of who will govern.
Certain, however, that last night was extraordinary. The first indigenous Australian was elected to the Reps, and the youngest (both milestones by Opposition candidates).
A beaming and triumphant Bob Brown and Christine Milne bestriding the national stage; their 10 Greens holding the Senate Balance of Power; their foot soldiers like Denison's Geoff Couser (19.1) decimating the big party votes and exiting Big Party Senators (Guy Barnett). Adam Bandt the first Green in the House of Reps; an 11.4 per cent vote nationwide for Greens.
And surely, finally, with that balance of power power, the issue of the forests finally buriied … and the pulp mill further away than ever …
We also wake to know that Tasmania again has played its extraordinary part, with Andrew Wilkie shocking the pundits and sneaking into a position in which he could play an immensely powerful role, as one of 5 potential brokers of government.
And none of the experts – except the Tasmanian Times' pre-eminent psephologist – Dr Kevin Bonham noticed.
As early as 6.32pm, Dr Bonham was writing on TT: Comment 10, 06:32 PM: First booth in in Denison and a tasty 18% for Wilkie at a booth he didn't break 10 at in the state election. Nice start.
Then 6.52pm: 6.52pm: Denison is quite interesting. The booths in so far include a lot of N suburbs booths and yet Wilkie is still in third place ahead of the Greens, and both Labor and Liberal primaries are being gouged. If this pattern holds up Wilkie is a serious threat …
7.18pm: I am calling all seats in Tasmania except Denison as wins for Labor. On current figures Wilkie is doing very well in Denison – how long til the ABC notices?
It would be some time, in spite of Dr Bonham's prompt, 7.23pm: Wake up ABC, smell the coffee!
8.01pm:Couser and Simpkins are not far behind Wilkie, but he probably only needs to stay ahead of one of them. I doubt we'll know the result of this one for a while. I did not expect there would be such a savage reaction from the voters to Labor's taking of this electorate for granted.
And Dr Bonham was very early noting the national picture: 7.31pm: National picture is bad for Labor at the moment. 8.01pm: Coalition has now won three and ahead in two where Labor were favourites, as well as the Denison situation. Labor ahead in two where Coalition were favourites. We won't know tonight but Labor's majority is almost certainly gone and it is possible the Coalition will scrape an outright win.
Finally the the ABC's giant psephological machine woke; Dr Bonham: 8.28pm: ABC awake! Stone the crows! But Wilkie is not up yet.
9.08pm: ABC now calling Denison for Wilkie and I think he has very likely won but we still have to wait for postals and prepolls to make sure he stays ahead of Couser. WA results are now important – we almost certainly have a hung parliament but exactly how many seats will be crucial to who forms government. Labor deserve to lose Denison. They have taken it for granted and failed to adequately build profile for their preselected candidate.
Dr Bonham was first to call the demise of Senator Guy Barnett; 9:17pm: Tassie Senate 3-2-1. Goodbye to Guy Barnett! (definite call).
And the national overnight wash-up: 09:35 PM: I still have 72-73-5 (72 Labor) as the average expected outcome. But there are some close seats we will have to wait a while for. It may well be weeks before we know for sure who will form government.
It has been the strangest of elections, at times the most boring; but always the most unexpected, the most paradoxical.
It also saw Tasmania, as so often, almost disappear from the national map; evidenced by polls that mentioned only mainland battlegrounds; by last night's ignorance of the Wilkie charge; a curiousity to be rolled out to make a national point only (broadband).
The speech from Gillard in the downbeat auditorium with perfunctory balloons rapidly inflated — and which began with the Bill Clinton joke: the people have spoken but it will take a little while to determine exactly what they have said — was awful (another Party Political broadcast); Abbott's speech with a roaring crowd and a host of balloons a helluva better and more appropriate, with lots of thanks to the faithful and the beaming family.
Andrew Wilkie's late interview – with a moth-eaten out-of-date still picture rapidly discovered from some ABC vault was also very good: While emphasising there was no guarantee of victory …. he would be beholden to nothing else but the public interest in supporting stable, competent, ethical government; a dig at Labor for taking Denison for granted for 23 years with a neglect of infrastructure; particularly roads. He was particularly after a better deal for Hobart; so many government pensions and payments had fallen behind the cost of living; he mentioned issues of mental health, dental care funding and just funding for all schools.
He said he was perhaps a new kind of political activist … more of the centre and with a focus on the public interest.
And that was that.
There was one other glaring example of pundit and political ignorance. So unprepared were the experts and the expert pollies for the reality of a Hung Parliament they were scrambling to get a grasp on what would happen. There was no mention of precisely the same dramas played out in Tasmania just months before; no understanding of the convention highlighted then that the incumbent government have first chance to form government in the event of a hanging.
Off the radar again… perhaps we should slip sideways and hook-up with New Zealand …
Now …
If you want a handle on why Labor was gutted, go no further than this article by Mark Aarons in the Australian on August 10 ( HERE );
Focus groups and factions tear heart out of Labor
THE spectre of Kevin Rudd is haunting Labor's re-election campaign.
This election will be remembered for the incompetent advice provided to Rudd by the ALP's once mighty NSW Right, destroying the prime minister's standing and prompting his political assassination by those who gave the advice.
This undermined Labor's achievements, greatly increasing the risk of a first-term government's defeat for the first time in 80 years.
Rudd's destruction was unprecedented. Never before had the party treated a successful leader with such disloyalty, but now he has been recalled to help save his successor.
The NSW Right faction leader Mark Arbib both secured and destroyed Rudd's leadership. Win, lose or draw, Arbib will go down in history for his catastrophic political role. His part in the anti-Rudd manoeuvre was all the more extraordinary because he was the architect of the disastrous policy backflip that caused Rudd's spectacular collapse. Having built his political persona firmly on the foundation of fighting climate change, Rudd recklessly threw away his credibility by postponing the emissions trading scheme.
His reluctant volte-face, under intense pressure from Arbib and co, caused a precipitate plunge in Labor's primary vote. But Julia Gillard advocated an even more hardline position: the abandonment of the ETS. That makes Gillard's present non-policy on climate change incomprehensible. If Labor loses the election, this blunder will be as pivotal as Arbib's role.
The night before he was deposed, Rudd heaped contempt on the ALP's unelected faction leaders. In his final address to caucus, he pointedly warned against allowing "this federal caucus to have embedded in it the same type of culture as in NSW, where every time you make tough policy decisions and polls dip, you get up a campaign and cripple the leader".
In a dress rehearsal for Rudd's crippling, the NSW Right had previously kneecapped former premier Morris Iemma. In 2008, NSW ALP secretary Karl Bitar used polling to devastating effect against Iemma. When Bitar was promoted to the position of ALP national secretary in October 2008, NSW minister Frank Sartor sent him a prescient message: "Congratulations on the new job. Now that you've f . . ked up NSW, you can go and f . . k up the country."
Sartor's bilious wit is reported in Simon Benson's recent book, Betrayal, as is Paul Keating's scorn for the political force that spawned him. In typically withering fashion, Keating says the men who dominate the NSW Labor Right lack "an ideology other than the sheer pursuit of power". Keating's analysis surprised most observers of ALP politics; after all, the NSW Right's rallying cry has long been Graham Richardson's blunt credo, "whatever it takes".
For more than 11 years I had an eagle's eye view of the growing dysfunction of the NSW Right machine. As a senior staffer in Bob Carr and Iemma's governments, I witnessed the relentless hollowing-out of the machine's core political values and skills, and the emergence of a generation of ever younger "leaders" with no life experience outside branch-stacking, corporate fundraising and narrow machine-politics.
Where deal-making, fundraising and polling were once important accoutrements to the central plank of practical politics, they have become almost the raison d'etre of NSW's ALP machine.
Iemma's greatest failing was to let the machine into his government's policy-making processes. Rudd followed suit. Under Carr, there was an ironclad separation when it came to running the government. Iemma opened the door, laying the foundation for his self-inflicted disaster. Arbib and Bitar had developed focus-group polling into an art form. The trouble was that a tool meant to guide political strategy was substituted for political judgment.
In August 2005, when Iemma succeeded Carr with Arbib's assistance, the government was under considerable pressure over Sydney's then rapidly dwindling water supply. Building a new dam was environmentally impossible, as it would have required the flooding of pristine wilderness areas. But Carr also vehemently opposed a desalination plant that would produce "bottled electricity".
Enter Arbib, Bitar and their focus groups. Their technique involves targeting the least politically committed voters in key marginal seats. The Arbib-Bitar theory is that these people determine who wins government, and that their views should therefore predominate in policy-setting. In a bizarre reversal of conventional political wisdom, leadership is redefined as following such people by pandering to them.
The process of developing a policy on Sydney's water supply set a precedent for Arbib and Bitar's role in providing Rudd with their disastrous advice to backflip on the ETS earlier this year. Carr had resisted focus-group research indicating that swinging voters would accept a desalination plant. As soon as Arbib had engineered Iemma into the leadership, he persuaded him to immediately tender to build a desalination plant.
When I joined Iemma's staff four weeks later, this decision was already unravelling. From early 2006, polling demonstrated that the focus groups had led the government up a blind alley. The research did not reflect mainstream voters, who hated the idea. Iemma's standing was badly eroded. Suddenly Arbib and Bitar were at my door pleading for me to find a way for Iemma to do a backflip with triple twist and spin. The media and voters were cynical about this manoeuvre, but Iemma was ultimately saved by a hopeless opposition.
Iemma's failure to deal effectively with the structural corruption of ALP factional power ultimately led to his demise. This was also evident in Rudd's fall and Gillard's rise.
Under the redrawn political rule book of the post-Rudd era, the ALP Right factional heavyweights are more powerful, and even less scrupulous and principled. Gillard has said that she will rise above the factional warlords, but behind them stand a few union secretaries who wield disproportionate power in Labor's policy and administrative structures.
This is terribly dangerous for Labor's long-term prospects. Rudd failed to address the urgent need for internal reform. He naively thought all he had to do was to unilaterally declare independence from the factions and win the right to appoint his own ministry.
But whether in government or opposition after August 21, Labor's federal leader must take a leaf from Gough Whitlam's book and insist on party reform.
This means destroying the insidious factional system and the trade-union power base on which its rotten core depends.
Mark Aarons is a former adviser to the NSW Labor government. His article on the NSW ALP Right appears in the August edition of The Monthly.
Monday: ABC Online: Independents vow to work together
The Age: Knives are out, sharks are circling and the spin continues.
Catch up on the political headlines at: Breakfast Politics (it's permanently in TT links)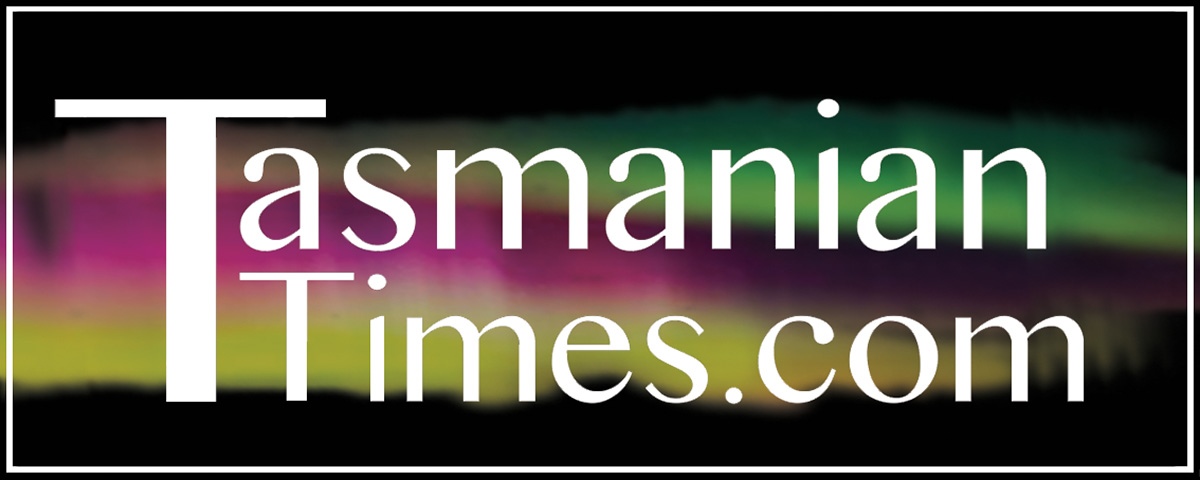 Author Credits: [show_post_categories parent="no" parentcategory="writers" show = "category" hyperlink="yes"]