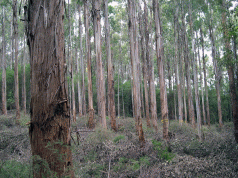 Much of the antagonism expressed towards current forest practices is directed towards its effect upon water quality, particularly in the catchments, where massive hydrological changes are seen to be taking place. Some people are scornful of industry and government scientists, who are thought to turn up to do their studies and take their measurements at precisely the times when they can be sure of not finding anything in breach of the Forest Practices Code.
"There are people up here can't read and write, " said one person, "and none of us are scientists, but we're here all the time, and we see things – dead wombats in the creeks and that; the creeks foaming like anything – stuff that the bloody scientists never see because they aren't here when it's there in front of you."
The forest workers expressing the above views on "industry and government scientists" live in the area of the headwaters of Tasmania's North Esk River. (A major source of the City of Launceston's water supply.)
The paragraph quoted above is from a paper by Dr Peter Hay, delivered to a Search Round Table held at the University of Tasmania's Hobart Campus on April 12 2008. The chemicals necessary to the survival of monoculture plantations are involved, I believe. There could well be a further issue involved in the animal deaths and foaming water.
The George River where toxins have been shown to exist
The extensive oyster mortality event on Tasmania's East Coast in 2004 seems to me to be quite clearly connected to the water contamination problem in the St Helens area that Drs Bleaney and Scammell have succeeded in bringing to public notice. In a summary of the events surrounding this latter water problem recently published on Tasmanian Times, Dr Scammell wrote:- " As indicated above the Government was aware of the January results leading to a combined sampling effort on the 14th of February 2005. Despite the oyster deaths and now finding toxic surface water as well as some toxic grab samples the Government decided it was natural and therefore not an issue and to the best of the authors knowledge stopped sampling for toxicity."
As the water scientist who was involved in bringing the problem to Government notice in 2004 put it recently "A toxin is a toxin and we need to know all about and its risks" (Dr David Leaman "Sunday Tasmanian" 21-3-10). Dr Leaman also commented on the Government's failure to show concern. What the Bleaney- Scammell studies reveal is that the toxin, which even the Government people admit exists, is most likely coming from the leaves of E nitens or Plantation Ash trees imported from parts of Victoria and NSW and bred to increase the toxicity in their leaves in order to discourage insect pests and native fauna.

The politics of cover-up
The obsession with woodchipping for paper pulp appears to blind people who are paid from the public purse to be responsible to the people of Tasmania to a serious threat to wildlife, other industries and people's health. Why? The answer to the question of why is seen by 51% of Tasmanians as a corruption.
According to an Essential Research poll, 51 per cent agreed to statements that: "The logging industry is a source of corruption in Tasmania" and "cleaning up corruption in the logging industry would go a long way to cleaning up the rest of the government." (Reported in Russell, W., McCulloch, L. and Wakelin, N. Levelling the Playing Field: Reforming Forestry Governance in Tasmania. Report Commissioned by Environment Tasmania, February 2010, p. 27.
Can Greens in the State Cabinet bring the light of openness in Government and end what so many people in Tasmania see as a corruption in dealings involving the use, or actually the squandering, of our forest resources?
An educated guess suggests that such a desirable outcome will not come easily or without extra parliamentary pressure at a very high and consistent level.
Concerned scientists, and others, have successfully defied our system controllers and brought into the light of day the reality that practices in our forests, pushed by both private corporations and high level public servants, are destroying Tasmania's potential. The investments of people who have money invested in plantations of E nitens or Plantation Ash trees are at high risk as it appears ever more certain that these trees produce leaves with a high level of toxicity. Some of the investors concerned were obviously encouraged in their folly by the Howard Government's tax dodge gimmick. Others no doubt honestly thought they were making a sensible investment.
Whatever the motivation the effects are clear enough: dead oysters, foaming water and wildlife deaths. The evidence that human health is directly negatively affected is too strong to be ignored.
As some of us have been pointing out for some time monoculture plantations are not a sensible form of land use even in immediate economic terms. In ecological terms monoculture plantations are a longer term disaster of immense proportions. That of course means monoculture plantations are a major economic disaster waiting to happen. Add to this the poison leaves and we could perhaps say the disaster is already beginning to happen. Paper can be made without wood fibre. Banana tree stems make very strong paper with very little water and no chemicals and there are other raw materials that can be used.
Paper from trees helped create a boom in Tasmanian industrial development in the middle one third of the last century. However, from the early 1970s on, with the beginning of large scale production of woodchips for export, jobs or work opportunities, in the utilisation of forest products began an ongoing process of decline. More recently technological innovations, used to increase short term profits, plus the closing down of much of the paper making industry in Tasmania has accelerated this decline.
The corruption so widely considered to exist in forestry in Tasmania needs to end now. There are much more economically useful alternative forms of land use open. The task is to find the best of these in a world which is changing and in which the wider economic woes of recent times are likely to return in even more damaging forms. The answer is not more corporation controlled Globalisation.
The development of a more localised exchange of goods and services in an equitable and ecologically sustainable manner is what we need.
Putting an end to war and encouraging much better international relationships is an essential need. The current exploitation of people in the less developed countries needs to be ended and a more equitable distribution of the good things of life both within and between nations needs to become the order of our future days.
It will be difficult to bring about the required radical shifts in social/cultural priorities, and economic practices. But we do owe it to our children, and their children, to make the mental and social/economic change efforts required.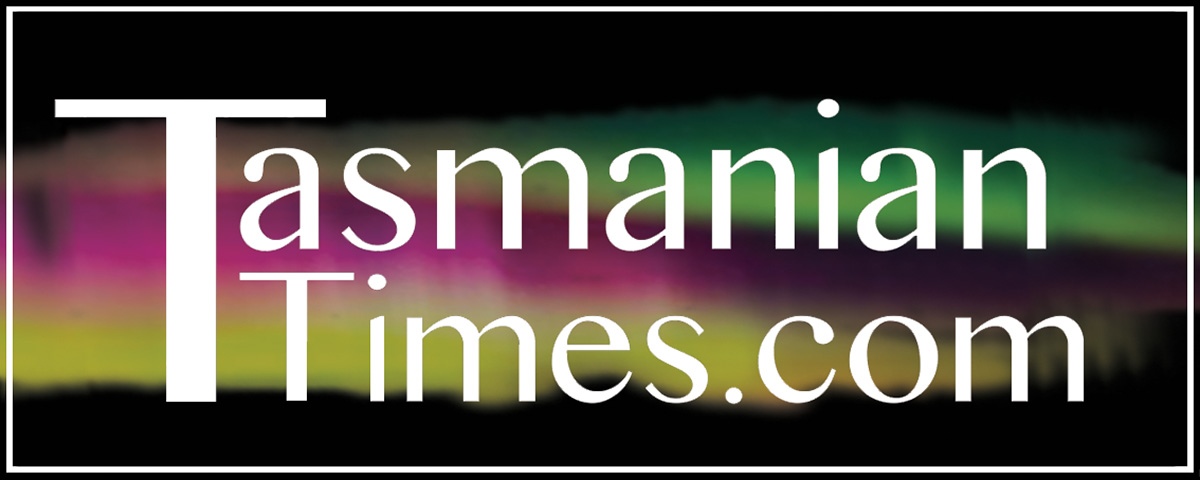 Author Credits: [show_post_categories parent="no" parentcategory="writers" show = "category" hyperlink="yes"]