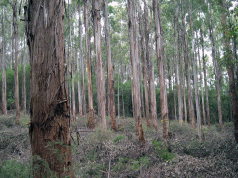 Our Common Ground is founded on the belief that the conflict over forests has divided Tasmanians too long. Why has there been so much conflict about forests and is it possible to bring the controversy to an end?
This conflict has primarily occurred because the community has been systematically locked out of the management of Tasmanian forests. This lock-out has been in place since Dr Andrew Lohrey was the Minister for Forests in 1979, some 31 years ago.
Forestry Tasmania does not represent the public interest even though it controls the public forests. For the last 30 years Forestry Tasmania has acted as the agent of industry. The overall administration of the forestry in this time has been a financial-bottom-line-for-companies type management. Little or no consideration has been given to the environment.
The Tasmanian community is heartily sick of this management strategy. For most of those 30 years there has been a continual series of public protests about this kind of forest management. To bring this conflict to an end Our Common Ground must propose and lobby for real community involvement in forest management. How then to achieve this?

FSC
Japanese paper manufacturing companies are now demanding that Tasmania provides them with Forest Stewardship Council (FSC) accredited woodchips. The standards of FSC are more sympathetic to environmental considerations than the current Australian Forest Standards (AFS) so will this new accreditation system work better or differently from the old? Many seem to believe this will be the case because certification by FSC has been widely seen as the end of native forest logging.
We believe that FSC will not be superior to ASF. FSC will not be superior because it does not matter what constitutes the standards for accreditation if these standards cannot be enforced. ASF standards cannot be enforced and neither can FSC standards. There is a massive enforcement hole in the whole accreditation system when it comes to any dispute. As Australia has no national accreditation standards FSC Australia cannot intervene in any disputes to uphold its standards because these standards are not backed by any state or federal regulation and therefore cannot be enforced in a court of law. Both AFS and FSC accreditation standards are unenforceable by any independent third party, such as the courts. They are equally useless.
What is the experience of FSC on the ground? FSC has been operating in Victorian forestry for about 10 years but it has not managed to protect these forests or open up a space for real community involvement. The Friends of Gippsland Bush say that FSC has been a disaster, with certified companies harvesting scientifically identified HCV forests and destroying listed Cool Temperate rain forests and old growth and fauna corridors. This destruction includes many threatened species. Certified companies have been able to do this because: a) there is no over-sight authority, and b) the FSC standards are unenforceable by any independent third part. This smoke and mirrors system wants to certify Gunns.
Our Common Ground should not endorse any of the current accreditation systems. OCG should only support accreditation if that system is complimented by state or federal regulations that make standards enforceable in courts of law.
The current management structure and approach to forestry in Tasmania has to change. Suggested details of these changes are contained in: 'Environment Tasmania', Levelling the Playing Field: Reforming forestry governance in Tasmania, February 2010)
One of the recommendations of that paper needs support. This is the establishment of an independent oversight authority in the form of a Forest Ombudsman Office whose primary concern would be legal but with a focus on the correct application of all forest agreements, plans and notifications (both native and plantations). The Forest Ombudsman's Office would hold a copy of all agreements, plans and notifications and make these publically available. The Office would also investigate disputes that arose from time to time concerning forest management, and where necessary write reports for Parliament and initiate prosecutions.
In addition, it should be a policy of the State Government to specifically move a Parliamentary motion to announce, each year, the intended annual tonnage for woodchip harvesting. This would allow public debate on the effects of the woodchip industry on transport, road safety, the environment, public health, land clearing policy and related issues.
Further, Treasury should establishing a Forest Restoration Fund as a way of creating jobs and restoring damaged environment.
Plantations
Tasmania's plantation area is now approaching 300,000 hectares or 3000 square kilometers. These plantations consist of monocultures which destroy biodiversity. The 'hardwood' plantations are mainly of the exotic shining gum (Eucalyptus nitens). In the past these woodlots have required biocide chemicals delivered by aerial and ground spraying – mixtures of pesticides – all of which pose a threat to public health.
The current management strategy for mono-cultural plantations has created the potential for health and environmental problems. These problems have been compounded by the exclusion of local government and the broader community from forest management decisions. These problems are currently ignored by all Departments of the State Government as well as Forestry Tasmania and forest industries.
Our Common Ground should set some community standards for plantations based upon the current negative effects plantations are having on community health and the environment. For example, these standards should include the following points:
– Existing plantations should be free of all pesticide spray;
– New plantations should be free of all pesticide use and should have a mix of native species (devoid of exotics) with a variety of species grown together;
– There should be no management policy or practice intended to destroy or poison native wildlife;
– There should be no new plantations established without local community acceptance or a comprehensive assessment of the ground water uptake; and
– No plantations should grow species that leach toxic poison into waterways and catchments.
In relation to the last point, it has been recently found in laboratory tests that the exotic and selectively bred E.nitens that make up 75% of forestry Tasmania eucalyptus estates can leach toxins into waterways that are harmful to aquatic organisms and human cells.
These toxic plantations will need to be replaced as soon as possible with restoration programs that re-establish native forests. Such programs already operate in a very limited scale in the form of the Restore Skyline Tier example of Pine plantation restoration. Such programs bring great benefits by removing pesticides (and the E nitens toxins) and restoring native species and hence, improving biodiversity, community health, and the health of endangered species. They also generate much valued jobs in local areas where there is always under-employment.
In summary, to overcome the long history of social conflict over forestry we recommend that Our Common Ground:
– should only support FSC if that system has state or federal regulatory backing;
– Work to establishment a Forest Ombudsman Office;
– Support a parliamentary motion on the annual tonnage for the harvesting of woodchips, and a Forest Restoration Fund; and
– In consultation with community groups establish appropriate community standards for all plantations.

Signed:
Dr Alison Bleaney: break o'day catchment risk group;
Dr Andrew Lohrey: Save Our Sisters;
Bill Manning: Four Mile Creek Ratepayers;
Lesley Nicklason: Friends of the Blue Tier;
Todd Dudley: North East Bioregional Network.
20 March 2010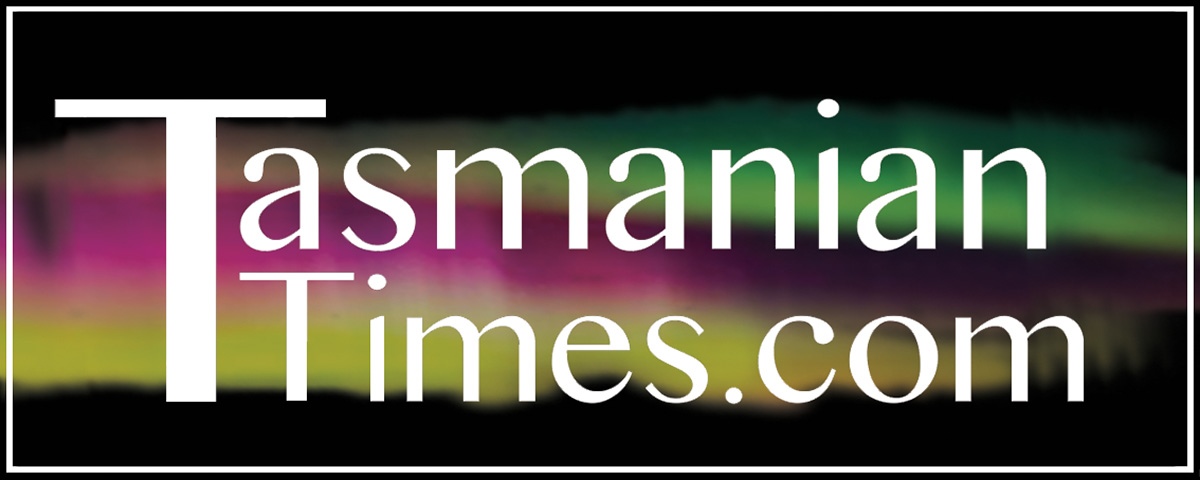 Author Credits: [show_post_categories parent="no" parentcategory="writers" show = "category" hyperlink="yes"]