This is part one of a two-part analysis of the Legislative Council elections set down for 1 May 2010. This part explains the electoral system, introduces the candidates and sets the scene for the election; while the second, due on election-eve, will make some comment on the campaigns and give a prediction on the outcome.
In Tasmania, Legislative Council elections for the 15-seat House are held on a periodic basis with either three or two seats becoming vacant each year. Elections are fixed for the first Saturday in May and terms are for six years. Because of this, the Tasmanian parliament can never be completely dissolved.
The Legislative Council uses a preferential voting system similar to that used in most single-member elections in Australian parliaments. Where applicable, three preferences must be expressed. (That is, where four or more candidates are on the ballot paper, the voter must mark at least a first, second and third preference, although the voter may number more preferences if he/she wishes.) If a candidate receives over 50% of first preferences then that candidate is declared elected and no distribution of preferences is required. If no candidate achieves a majority the lowest is excluded and that candidate's second preferences are distributed. This repeats until one of the candidates gains an absolute majority.
Tasmanians have favoured independents in the Legislative Council. There are three key reasons. First is a cap on campaign spending at around $12,000. It increases by just $250 each year. This evens the field up because parties can't use their spending power to promote their candidate. The second reason is that the 15 Leg Council electorates are fairly closely aligned to local government boundaries, which encourages a "local" style of campaigning. This is reflected in the large numbers of local government councillors who make the transition to the upper house. Legislative Council divisions have around 22,000 voters, making them accessible enough for a "soap box" style campaign. Thirdly, the periodic electoral cycle means that Legislative Council elections are held counter to the regular rhythm of government politics. This means, again, that it is local issues and personalities that dominate rather than questions of state importance.
Our job this year is much easier than the last. In 2009 there were three seats up for grabs and a total of 12 candidates. This year there are two seats for decision. In one, Apsley, (which stretches down the East Coast taking in all of Glamorgan-Spring Bay, Dorset, Southern Midlands and Break O'Day, and decent slices of Launceston and Northern Midlands) there were no challengers to the incumbent, Tania Rattray-Wagner, so she is re-elected unopposed. This is not an unusual happening for Legislative Council members who can become so entrenched that potential opponents just don't bother.
It is when a sitting member retires that those with an eye to a political career take notice, and often "Melbourne Cup" fields result. Ms Rattray-Wagner herself, in winning Apsley in 2004, was one of a field of ten. In her favour was that the retiring member was her father, Colin Rattray. Even so, six years on, she can't attract a challenger! It is not as if Rattray-Wagner's result in becoming elected was especially frightening for would-be opposition this time around: she topped the poll narrowly with 16.7% of primaries to 15.4% for Brendan Thompson and 15.25% for then Glenorchy Liberal alderman Steve Mav, and was eventually elected on preferences defeating Thompson by a 55.5-44.5 two-candidate preferred margin.
So the sole election for our attention this year is Elwick, where the sitting member, Terry Martin, is not recontesting. (Martin faces criminal charges involving child sex offences.) There are, however, just three candidates, not the large field we might have expected for an "open" seat. The main reason is that one of the candidates is the popular Glenorchy Mayor, Adriana Taylor, and her presence appears to have scared off a number of hopefuls, including Labor's Lisa Singh who had just lost her Denison seat in the March state election. We are a little surprised that Elwick didn't attract at least one or two failed Denison Liberal candidates, say Matt Stevenson or Jenny Branch, parlaying up the profiles they had just (so expensively) established. Rumours that Andrew Wilkie, who very narrowly missed a seat in Denison as an independent, might contest also came to nothing – although this is less surprising since Elwick was not the most fertile ground for him in the state election.
By way of background, Elwick is contained within the City of Glenorchy, between Creek Road and Cadburys, taking in the suburbs of West Moonah, Lutana, Derwent Park, Glenorchy, Goodwood, Berridale and Chigwell. Elwick (formerly Buckingham) has a recent history of being a Labor seat, a rare party seat in the independent-dominated Council, since David Crean won it in 1996. And Crean took the seat on the retirement of a former Labor premier, turned independent, Doug Lowe. In 2004 Crean retired and Glenorchy Mayor Terry Martin easily won for Labor. Martin was expelled from the Parliamentary Labor Party in 2007 for voting against legislation to fast-track the proposed Bell Bay pulp mill, and left the party proper in 2008.
Martin's retirement leaves the field open for Adriana Taylor to continue the dominance of Glenorchy mayors in the seat. Although a member of the Labor Party who has previously been touted as a potential endorsed candidate for state elections, Ms Taylor will stand as an independent and let her ALP membership lapse.
As mentioned, the major parties usually do not endorse candidates for Leg Council, although in Elwick Labor has made a very advantageous exception in the success of Crean then Martin. Notwithstanding, candidates often stand as independents but with strong party associations. For example, current members Paul Harriss (Liberal) and Mike Gaffney (Labor), although independent, have been proposed as possible ministers if the party to which they have had affiliations should finally form a government.
So it would not have been a surprise for Labor to not endorse a candidate given that Ms Taylor is so strongly associated with the Labor Party and is likely to garner traditional Labor votes. But the party has decided on a candidate, a union official (oh, what a surprise) in the form of 48 year old Tim Jacobson. According to his website, Mr Jacobson has always lived in the electorate and went to local schools. He now works as an official for the Health and Community Services Union.
The third candidate is an endorsed Green, Kartika Franks. She was one of the five Greens on the Denison ticket, finishing fifth with 735 first preferences. Little is known about her beyond that she is a Senior Policy Officer with Housing Tasmania, and we are surprised that she does not appear to have a web page; nothing came up from a Google search and there is no link from the Greens' main web site. Usually the Greens are good on this sort of stuff, and with the election less than two weeks away it is fair to wonder just how seriously the Greens are taking this.
So that's it. Not much to get excited about this year in the Legislative Council. But we'll be back next week with a wrap of the Elwick campaign and some prediction how it might pan out.
Links:
Elwick map: http://www.electoral.tas.gov.au/pages/LegislativeCouncil/Images/Maps/Elwick2008.gif
Leg Council election system: http://www.parliament.tas.gov.au/tpl/Backg/LCElections.htm
Antony Green's preview: http://blogs.abc.net.au/antonygreen/2010/04/elwick-2010-tasmanian-legislative-council-elections.html
Tim Jacobson's website: http://tim4elwick.blogspot.com/
Adriana Taylor's website: http://www.adrianataylor.com/
Peter Tucker's website is: http://tasmanianpolitics.blogspot.com/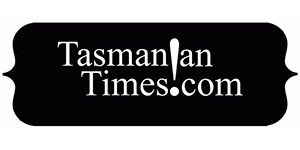 Author Credits: [show_post_categories parent="no" parentcategory="writers" show = "category" hyperlink="yes"]