With a history documented and dating back to the 15th century the Higgs family can stand proud of a heritage long recognised in many fields of endeavour long before Australia was ever discovered. We can however speak with some knowledge of a migrant bringing his young family to what was then the antipodes of the world, Australia, finally settling in a very young Tasmania to confront a new life and with his passion for toil assuring a fruitful future for his young family and so a story begins.
Some history of Joshua Higgs, one of Launceston's early architect/ surveyors and gifted artists of the mid, to late 1800s.
Australia in the middle of the Victorian gold rush was an attractive destination in the early 1800s gaining much publicity in Britain beckoning the opening of this new world while offering untold opportunities for the young Joshua to ply his much needed talents in a new land. Joshua Higgs married Anne White on Jan.20th 1843 at Marylebone Church, London, and in all they had six sons and six daughters. Leaving their home in Berkley Square W. in 1852 they headed for Melbourne on the maiden voyage of the sailing ship "Delta" along with then 6 children and also a maid.
Melbourne at that time had a "city" of tents south of the Yarra River, as no accommodation was available. There is no record of where they stayed and it is known that Joshua supervised many public works in Melbourne and much of the detail is sketchy. It is documented they were living in tents at Eltham for a time, a remote area in those times (1853 – 1854) and it was there their first Australian child was born. He was named Ernest. It is recorded that on one occasion Joshua had gone to Melbourne for business reasons when aborigines came down from the hills and held a corroboree near-by, alarming the women and children who were alone in their tents and very frightened by such an experience.

A sketch/ painting from the records of Joshua Higgs, his construction of a bridge crossing at Diamond Creek 1853.
In 1853, Mr. Higgs was called upon to construct a bridge across Diamond Creek in Victoria and this was made noteable on two accounts, the first being that Diamond Creek was the first of a long line of construction work ranging from bridgework to stately homes, some of which still stand to this day, along with so many other heritage icons particularly in Northern part of Tasmania. Secondly, as became his custom, a sketch/painting of his work was done at completion, making the Diamond Creek sketch the forerunner to many great artworks Joshua Higgs Sen. painted in Tasmania.
In 1857 at the instance of Capt. Dumaress, he moved with his family to Northern Tasmania to superintend the building of a residence for that gentleman at Illawarra.
The inbred love of farming was strong in his nature, and after that residence was completed Joshua turned his attention to home building and farming at Glenore and Chudleigh where the lovely old home of "Bentleigh" still remains to this day. And in 1861 his services were required for extensive renovations to the Dry family home of "Quamby"near Hagley west of Launceston which today captures the lifestyle of early Tasmania. Early construction of "Quamby has already been started in the late 1820s but would be more than 30 years before the grand home was completed
Later he was prevailed upon to accept the superintendence of the construction of the bridge at Deloraine, and upon its completion he undertook similar work at Westwood and Hadspen, where a large bridge was erected in each place. In1880 he accepted the position of Inspector of Roads in the north end of the island, which position he relinquished two years later when he settled in Launceston. There he surveyed the suburb of Trevallyn which soon after developed into a residential suburb and "Arnwood" on Trevallyn Road, the home of Joshua Higgs, is thought to be the very first home built in the new suburb, and later he built the adjoining home "Bentleigh"for his son Joseph around 1884.

.
Among other works he undertook was the surveying for the Bangor Slate Quarry Tramway, the Brookstead Tin Race, and the Exton Estate. For six years Joshua was a member of the Trevallyn Town Board. and was chairman between the years 1894 until his death in 1897. Perhaps his greatest legacy was his development of the Cataract Gorge and Cliff Grounds. It took 8 years to complete the pathway alone and over 8,000 Pounds was spent on its construction. Joshua Higgs, if not responsible for the whole of the survey of the Gorge pathway, at least carried out all the layout work relating to the upper sections of the Cliff Grounds converting what could only be described as a marsh of rushes and ti-tree into the treasure all people who visit enjoy today. Possibly one of the most photogaphed cottages in Tasmania is the caretakers cottage at the Gorge entrance and is architectually the work of Joshua Higgs, although thought to be built by a contractor of the time.
A renowned artist, studying in Europe at a young age, his paintings today are highly sought after and his work is in the National and State Libarys and also the Queen Victoria Museum of Launceston. His eldest son Joshua Jnr. (1843 – 1903) followed his father becoming a surveyor and architect and like his father became a respected member of the art world, and he too has work on display of early Tasmania in the many galleries, and while Joshua Jnr's work is often confused with that of the master (his father) much of the accreditation today has become misleading and needs more clarification hopefully to follow.
Joshua Sen. died on the 19th September 1897 and is buried in the general cemetery in Charles Street Launceston, while many of today's grand old homes throughout Northern Tasmania are credited to the hands of Joshua Higgs, he has left an incredible legacy. The work and devotion empowered to a young country is a heritage we all must be grateful for. A reminder perhaps of the early struggles that built a unique state paradise was not done for monetry values, but with a sole plan to create a livable environment for many generations to come, but it seems we have witnessed a 180 degree change in direction of vision and sadly very little respect can be written into our history from this time on.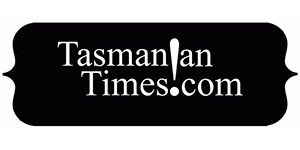 Author Credits: [show_post_categories parent="no" parentcategory="writers" show = "category" hyperlink="yes"]