FOX'D – The fox that fooled Tasmania – But was it dead on arrival?
By B.P. Franklin
Published by Green Place books rrp $25
Tasmanian-born Beverley Franklin has been writing all her life running her own newspaper for 37 years and publishing features for The Age, The Herald, The National Times, The Women's Weekly and Rydges Journal. She has lived most of her life in Melbourne; an Aussie gran who was drawn back to the Tasmania of her youth for her novel, Fox'd.
Inspiration for Beverley's fictional novel came from an investigative feature – The Fox Files by John van Tiggelen, which appeared in The Age/Sydney Morning Herald Good Weekend Magazine on 23 June 2007. The author did not contact any individuals or groups related to the fox issue and she knows nothing of Tasmanian politics.
The novel is set in the 1960s and, as the author explains in the preamble, the events are 'entirely in the imagination of the author', 'all characters are fictional…' and 'references to government, political plots relating to them, are totally fictional'.

Preparing the hounds for a Hunt Club Meeting
From: "Tasmania- This Lovely Isle" (1961) by Mary Martin
That said, for some inexplicable reason this novel has ruffled quite a few local feathers! Perhaps because Tasmania is a place where truth and outrageous fiction bear such a close resemblance!
As a person who has paid close attention to Tasmania's Fox Files since 1998, I read this novel with particular interest. The Mercury's journalist declared the novel 'a very dangerous book' and nonsensically concluded that a couple of characterizations were rather too close to current politics of Tasmania for her liking! Apparently it was too dangerous to review, she asked for the name of author's legal advisor. Coincidentally the Examiner's review of the book appeared on the same day (26 December 2009) the newspaper splashed a headline: "Fox sceptics distract, say inquiry". And it was far too subversive for the Government's Fox Eradication Program; hysterically they must have feared the book itself (or maybe the author herself) might incite importation of live foxes into Tasmania! They wrote:
"the penalty for importation of a live fox is a fine of up to $60,000 or imprisonment for up to 5 years, or both, for each animal brought in."
[Gulp, what do they think of the $5000 Fox Reward? Maybe the reward should go to Beverley for revealing the sordid story of the Tasmanian fox!]
This is a remarkable book and a 'must read' for anyone who has followed the histrionics of Tasmania's war on foxes over the last decade or so.
It has constantly intrigued me how revealing fictional writers can be. This raunchy novel could only be written by one who really knows something of the underpinnings of Tasmanian society. Beverley is a Tasmanian treasure! She understands how obsession and deceitfulness, fuelled by raw power, can drive some individuals to commit awful acts of selfishness. She has masterfully produced a novel with astonishing plots and deceptions that strangely mimics Tasmania's present-day foxy storyline; the one that still befuddles us.
Fox'd is a quintessential parody of Tasmania since European colonization. For me, one sentence in the novel conveys that essence – 'The very rich see themselves as above the law, and the very poor, as below the law, so they're probably freer in their behaviour than the middle class who are more likely to toe the line, or appear to.'
A politically well-connected and wealthy individual, Arthur Dryden secretly and illegally smuggles foxes into Tasmania to satisfy his lust – yes, lust – for fox hunting. He uses connections to those 'below the law' to get his foxes and then he uses his power with those 'above the law' to manipulate the Tasmanian government and local media into responding to alleged fox sightings and fabricated fox evidence. Dryden professes to want the State cleared of foxes and arrogantly demands that hunting groups be allowed to legally hunt foxes; at the same time he has his socialite wife develop a niche market for high fashion fox fur to assist his campaign. He tells the Premier: 'Set up a taskforce, legislate, allocate funds, offer bounties. This is war!'
One or two outspoken people in conservation groups suspect it's all a scheme to get hunting rights and that there are no foxes in Tasmania. In the end the government, a well-equipped 'task force' and Dryden's own hunting fraternity jump on this fox bandwagon – all for their own gain.
You'll have to read Fox'd to feel how sinister and how easy Dryden's plot to introduce and breed foxes was. But does he have any realization what he's doing? Can anyone dissuade him? Dryden, a seducer of women is equally turned on by the thought of his hunting dogs killing wild foxes in Tasmania.
Now cut to 1998, imagine the public alarm when a fox is sighted leaping from a container-ferry on a Tasmanian wharf; then in 2001 another fox is sighted in farming country near Longford. Conservationists and government combine, as once enemies now allies in war against the dreaded fox. Eventually an armed Fox-Free Taskforce is set up; they search the forests, fields and roads for evidence of foxes. Laboratories examine evidence, sceptics dispute it. Federal government funding is sought and won. Soon the entire state is at war. On one side those who believe there are foxes established in Tasmania, opposing them those who believe there are no foxes or sceptical of the evidence on offer.
Have Dryden's foxes escaped their secret kennels in the forest near Campbell Town? Could this be why the Mercury declared Fox'd 'a very dangerous book'? Coincidentally, the Tasmanian fox baiting areas follow those covered in Fox'd.
Fox'd is the book and the Fox Eradication Program is our reality.
Have we been taken for a ride, only to find out that when all is said and done, fiction mimics faction?
ABC interviewer: 'The most politically astute, interesting and exciting book I have read in many years.'
Retired Tasmanian Public Service Head: 'A walk down memory lane. Impressive skill… the history and journeys around the State were great – transported me to the different areas. I enjoyed the novel tremendously.'
Hobart Mercury journalist: 'This is a very dangerous book.'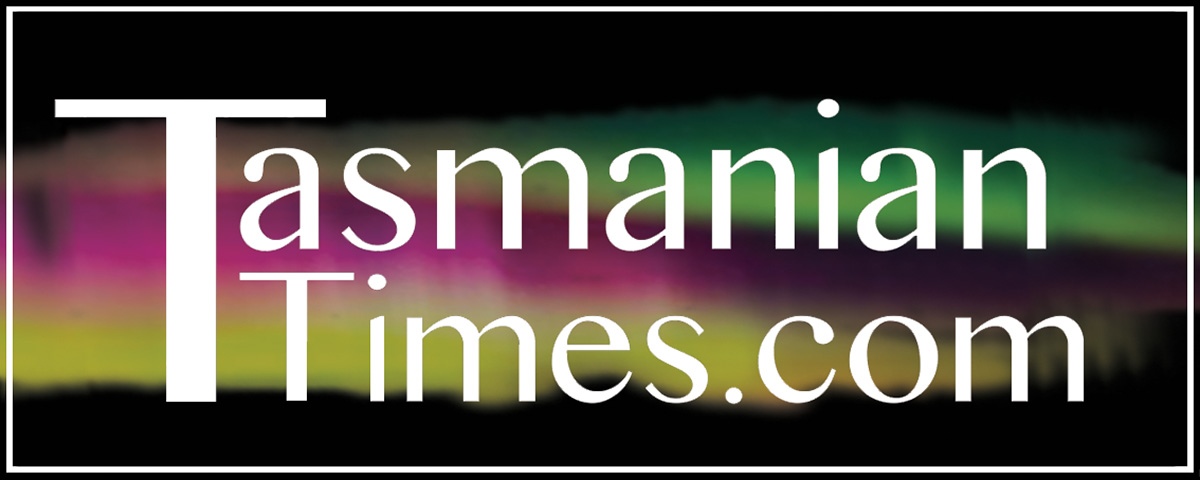 Author Credits: [show_post_categories parent="no" parentcategory="writers" show = "category" hyperlink="yes"]