Premier David Bartlett chose Cassy O'Connor as second Green to join his Labor Cabinet, Greens Leader Nick McKim said today.
Radio National's Fran Kelly asked Nick McKim about innuendo surrounding the choice of a couple (McKim-O'Connor) to join the Bartlett Cabinet. It is possibly unique in Australian, perhaps rare in world political history.
McKim said the innuendo was unfortunate – but to be expected in politics – and revealed that the choice of O'Connor as the second Green, and Cabinet Secretary, was made by Premier Bartlett.
ABC Radio also reported Treasurer Michael Aird's recanting of his pre-poll pledge never to serve in office with a Green.
It was just politics, it seems …
Kudelka on Aird: HERE
What Bartlett said on Monday, April 19:
David Bartlett, MP
Premier
Monday, 19 April 2010
Cabinet Secretary Position
The Premier, David Bartlett, said he and Greens leader Nick McKim had reached a compromise position that would mean Mr McKim would accept his invitation to become a minister in the Labor Government.
Under the compromise the Greens would be offered a Cabinet Secretary position.
"I will be writing to Ms Cassy O'Connor inviting her to accept the position of Cabinet Secretary.
"While not a Minister, it will be possible for Ms O'Connor to be delegated some responsibility to assist a Minister in his or her portfolio.
"I have chosen Ms O'Connor based on merit and because I believe she has energy and a lot to offer in this role.
"The decision follows conversation between me, Nick McKim and the Deputy Premier, Lara Giddings.
"As I have said repeatedly, I want to work with members of parliament to provide stable and effective government for all Tasmanians for the next four years.
"The goodwill shown by Mr McKim is indicative of the co-operative politics that Tasmanians have shown they want.
"I remain committed to continuing to build the trust that we have built up in the past week which I am confident will see stable government achieved.
"Tasmania has come too far in the past decade in creating jobs and growing the economy to see the clock wound back because of uncertainty and instability in parliament."
From:
http://www.media.tas.gov.au/release.php?id=29435
What Cassy will do:
Nick McKim:
Greens Leader Nick McKim MP today confirmed that he will delegate some of his portfolio responsibilities to Cabinet Secretary Cassy O'Connor MP.
Mr McKim said he would delegate to Ms O'Connor Disability Services and Housing, within the Department of Health and Human Services, and some elements of Community Development, including Multicultural Affairs.
Examiner: Body language says a thousand words
BY ALISON ANDREWS CHIEF REPORTER
22 Apr, 2010 08:48 AM
MICHELLE O'Byrne was ecstatic, Bryan Green was remorseful and Michael Aird was conciliatory at Tasmania's Government House yesterday.
But it was what was not said at the formal swearing-in ceremony for Premier David Bartlett's new ministry that was more interesting.
National Greens deputy leader Christine Milne, there with former Tasmanian Greens leader Peg Put, said that it was a coming-of-age for her party after she watched Nick McKim sign up as Australia's first Greens government minister.
"This has been 21 years in the making," Senator Milne said.
"It was May 13, 1989, when the first Greens entered the Tasmanian Parliament. That was the start of it. This is a fitting 21st birthday present."
But the unspoken communication between the main players at yesterday's ceremony suggested that the Greens should proceed with caution rather than celebration.
Government House had done its bit to encourage the state's new Labor Greens minority government to be a co- operative model.
Braddon MHA Bryan Green, back as a senior minister responsible for six portfolios, four years after being relegated to the back bench after facing court twice, was seated next to his former arch enemy, Greens leader Nick McKim.
And Governor Peter Underwood urged the new Government to be tolerant and respectful of each other, and always work collaboratively for good government.
But he probably didn't notice the looks of glee shared between Mr Bartlett and Mr Green as Mr McKim took his oath as a new minister, swearing allegiance to the Queen and the Government.
(They looked like boys at school whose plan had worked.)
Or the heavy hand that Mr Bartlett placed on Mr McKim's shoulder when he congratulated him afterwards instead of the kisses and hugs he gave his Labor colleagues.
Or Mr Green and Mr McKim talking to everyone around them except to each other sitting together in the front row.
Or Treasurer Michael Aird studying the floor as Mr McKim was sworn in as Human Services Minister.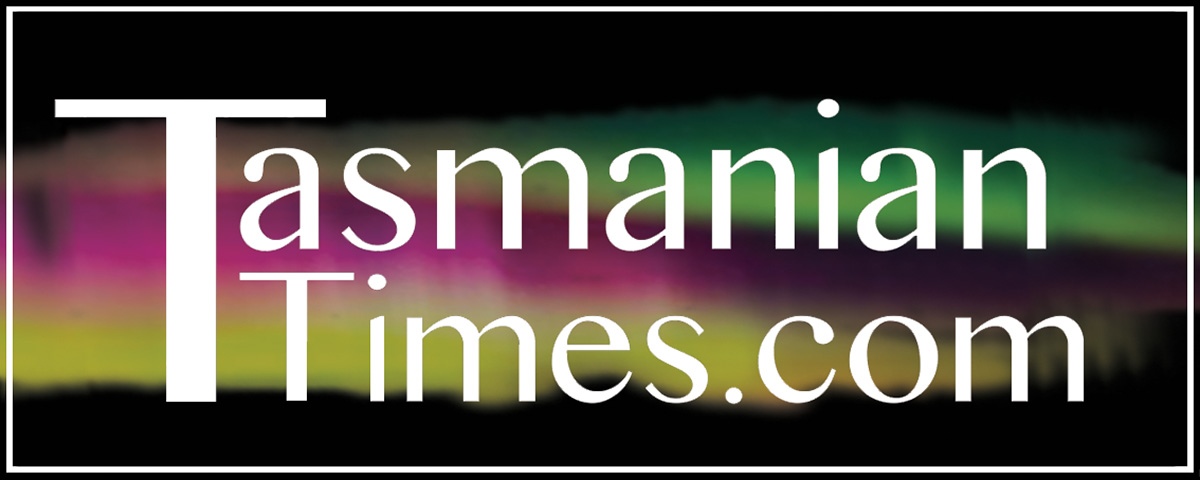 Author Credits: [show_post_categories parent="no" parentcategory="writers" show = "category" hyperlink="yes"]