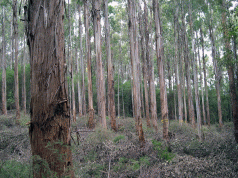 If there is to be a 100% plantation based pulp mill requiring 4-5 million tonnes of pulp wood per year, at least another 60,000 ha of highly productive farmland, equivalent to 300x200ha farms, will be required to keep up supply.
The Labor and Liberal, State and Federal Government's continuing 100% tax exemption driven incentives, promoting the trashing of highly productive farms, to establish low value, unsustainable Pulp Wood Plantations:-
Makes no economic sense. Compared to other pulp producing countries our growth rates are much slower, costs are higher. Also other faster growing fibrous plants can sustainably produce up to six times more fiber per ha per year than e niten plantations.
Will always have to be taxpayer subsidised to encourage continued replanting. The low price of around $35 per tonne is less than half of what is needed for pulp plantations to be viable.
Depletes and mines the soil of its fertility and nutrients and are therefore unsustainable.
Being industrial monocultures, (the opposite to biodiversity) are ideal breeding grounds for pests and diseases. They are not forests and to call then forests is untrue and misleading.
Causes serious health destroying side effects which can result in premature death from contaminating air/water with toxic chemical herbicide and insecticide sprays unnecessarily used in plantation establishment and maintenance.
Are preventing the land from producing at least six times more jobs and five times more economic benefit if it were still used for agricultural production instead of being downgraded by unsustainable, low value pulp wood plantations.
Has with huge taxpayer assistance transferred ownership of hundreds of thousands of highly productive farmland to large corporations, denying future generations of the land that will be so desperately needed for agricultural production and economic prosperity. The further transfer of our land ownership to foreign corporations is only a small step via the stock exchange.
Is assisted by the governments 'Plantation Allocated Land' (PAL) policy that pretends to protect agricultural land but in fact deliberately supports and facilitates its fettering to plantation forestry corporations by forcing councils to support almost unlimited farmland fettering by pulp plantation Corporations.
Their destruction of ratable farm infrastructure translates to higher rate demands for remaining farms.
In Meander Valley Municipality alone over 15,000ha of highly productive farmland (75 farms @ 200ha or 500acre) is now owned by pulp (not forestry) plantation corporations. This is causing the economy of Meander Valley to lose out on over $30,000,000 ($30M) per year income and about 265 jobs after allowing for the few plantation jobs.
Is imposing high cost time wasting impacts on farmers due to loss of ground water causing premature drying off, crop failures, increased irrigation costs, shading, aerial spray drift, and health impacts and associated costs etc. Very expensive boundary fencing and vermin control has to be erected and maintained. There is increased fire risk requiring expensive fire protection and expenses and losses associated with increased isolation. The loss of visual amenity can be isolating and depressive.
The transfer of locally owned farmland to absentee corporate ownership is fuelled and driven by governments offering 100% tax exemptions on investments given to Managed Investment Schemes (MIS) for plantation establishment. All three tiers of government support (councils are being forced to support) the closing down of agricultural production to establish unsustainable, health effecting, low value, unviable, pulp wood plantations.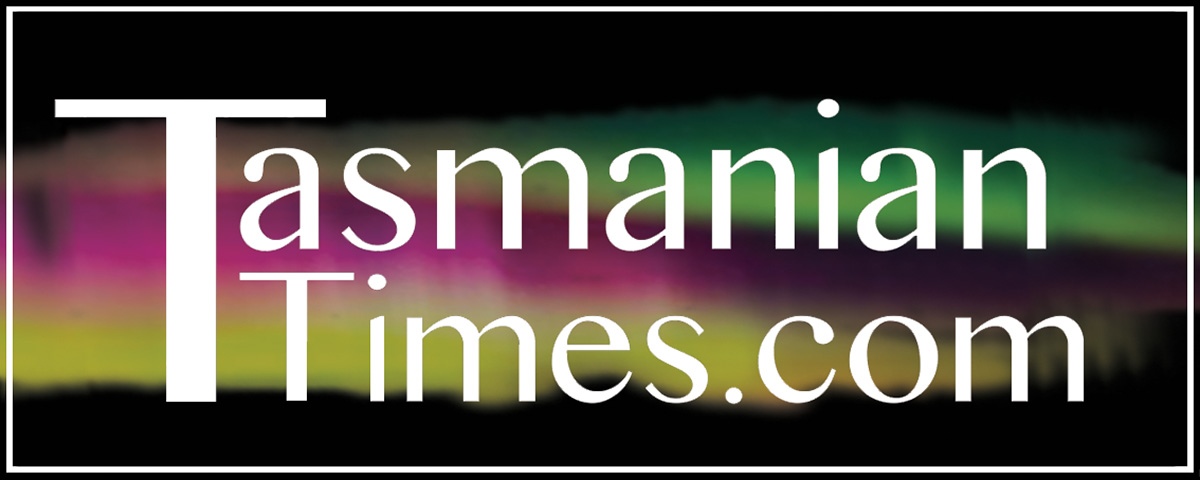 Author Credits: [show_post_categories parent="no" parentcategory="writers" show = "category" hyperlink="yes"]