A LIBERAL government would pump $7 million into the protection of forest resources and extend the Regional Forest Agreement 20 years beyond its 2017 expiry.
This morning, Opposition Leader Will Hodgman committed the Liberals to:
– $600,000 to establish a Forest Industry Mediation Service to resolve small disputes between forest contractors and forest companies.
– $1.2 million to provide immediate short term assistance to forest contractors out of work as a result of the down-turn in woodchip sales.
– $750,000 per year to support the Tasmanian Timber Brand.
– $2 million to implement the Forest and Forest Industry Councils Forest Industry Plan;
– 500,000 to support the extension of chain of custody certification to processors and forest certification to all private forest growers who are selling their products internationally.
– $300,000 to allow ForestWorks Tasmania to continue operation (it currently ceases in September 2010).
REACTION:
Our Common Ground
Tuesday 2nd March 2010
Liberals forest policy pretends world has stood still
Our Common Ground says today's forestry policy from the Liberals misses the reality and pretends the world has not moved on.
While other timber economies like Queensland, New Zealand and Canada have adapted to changing world markets, the Liberals chose instead to point fingers about why markets for pulped native forests are drying up.
"The Liberal Party just doesn't get it," said Peter Skillern of Our Common Ground. "The question is not why world markets are changing. The question is how can Tasmania best adapt to the change."
"Listening to Liberals blame environmentalists for people wanting less timber products from native forests is like listening to the tobacco industry blame doctors for selling fewer cigarettes. It won't change the fundamentals of supply and demand."
After reading the Liberals' policy, Mr. Skillern said it is clear the party thinks that Tasmania operates in a vacuum.
"Tasmania has been stuck in the blame game for too long. And Tasmanians want it to end, so we can protect native forests to keep our brand intact, and enable a 21st Century timber industry to thrive. Unfortunately, the world has moved on while Tasmanian politics has not," he said.
Mr. Skillern said it is vital that this thinking changes, because old-style approaches have left companies unable to find financing; seen more job losses; imported timber from New Zealand and 20,000 football fields' worth of native forest logged each year.
"Gunn's profit is down by 98 per cent, markets are drying up and workers are losing jobs. Only in Tasmania would two major parties cling to the irrational view that a few million dollars will protect old-style interests in the face of such change," he said.
Our Common Ground is a coalition of community and business leaders, environment groups and timber workers who are committed to finding a solution to the conflict over forestry in Tasmania.
Wildos
MEDIA RELEASE – 2nd March 2010
Liberals rule out 'real change' for the logging industry
The Wilderness Society today condemned the Tasmanian Liberals' forestry policy, describing it as a carbon-copy of Labor's logging plan and a continuation of the special treatment out-dated politicians have always given to the logging industry./strong>
The Liberals' plan offers nothing new. It seems to support a continuation of oldgrowth logging, continue the industry's dependence on taxpayer-subsidies, continue community conflict, and support the burning of Tasmania's native forests for power generation. The Liberals are also building on Premier Bartlett's strategy of wedge politics in the lead up to the 20 March election.
"This policy appears more about wedge politics than a credible vision to haul the forestry industry out of its current crisis," said Vica Bayley, spokesperson for the Wilderness Society.
"The Liberals don't seem to realise that world markets are turning against native forest products.
"Throwing hundreds of thousands of dollars at public relations campaigns to re-brand unsustainable logging as acceptable will not deliver a real solution to the industry's current crisis.
"The Liberals claim to be offering 'Real Change' and that's exactly what the Tasmanian timber industry desperately needs. But instead of industry reform, Mr Hodgman has come up with more of the same old policies, condemning Tasmania to environmental degradation, social conflict and a continued collapse of an out-of-date industry.
'Mr Hodgman and Mr Bartlett seem to share a stronger interest in wedge politics and milking community divisions for political gain, than any real desire to bring the timber industry into the 21st Century," concluded Mr Bayley.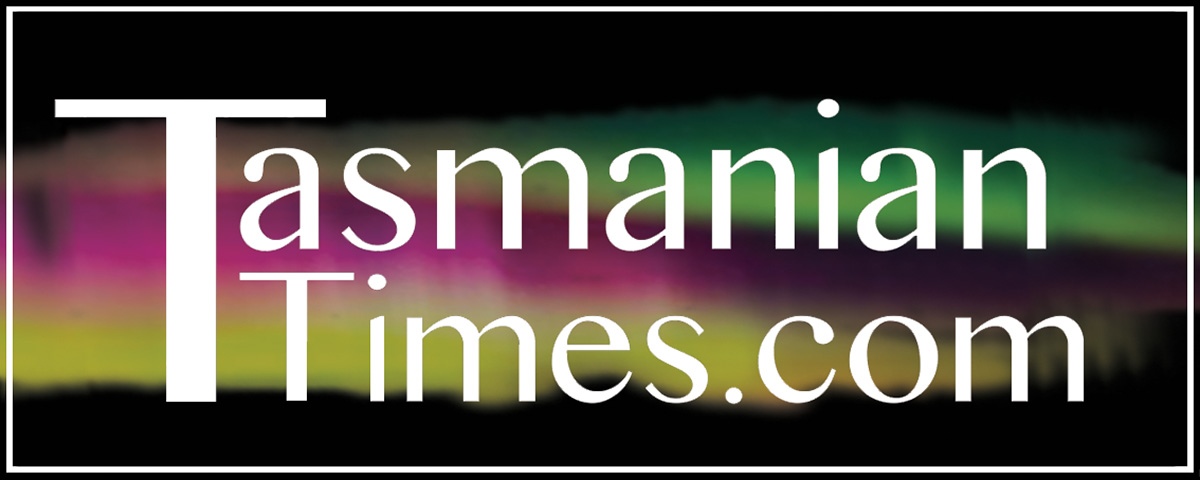 Author Credits: [show_post_categories parent="no" parentcategory="writers" show = "category" hyperlink="yes"]