It has been a busy couple of weeks in Los Marranitos with the realisation that thanks to the generosity of some people very far away, we will be able to implement some much needed development projects in El Salvador. For their generous donations we would like to especially thank: Leon, Hugh, Emily, Bill, Lindsay & Gayle, Tom & Sandra, Steph, Alice, Cath & Moose, George, Linda.
Since we last reported, we have started two specific projects, details below. We are also aiming towards having enough money to partially sponsor a health clinic day in the indigenously significant area of Izalco. More on this to come…
Projects currently underway are thanks to donations generated from this original plea…
Nursery Cooperative for Five Women – $800 USD

The 'Compañera Joyce' Cooperative. From L-R Marta, Maria (Treasurer), Luisa (Co-ordinator), Leticia (Secretary), Flor
As fate would have it, the bank account revealed that we could fund the set-up of a market garden for five women from Los Marranitos and surrounding communities, on International Women's Day – Monday March 8 2010. We are donating $800 USD to: purchase plants (fruit and ornamental), build a shop front and shelter for the plants, purchase a water pump and associated parts, pay for three full days of tuition from a nursery technician, buy a sign to advertise the business and contribute to administrative costs such as petrol.
The full name of this project is Vivero Compañera Joyce (Nursery Comrade Joyce) which is in remembrance of Joyce Mitchell, James' dear grandmother who passed away the day before International Women's Day.
As soon as the announcement was made the women were ready to work on the project and positions of responsibility have been delegated with the voting in of a project coordinator, secretary and treasurer. Learning skills to do with book-keeping, accounting and project management is a feature of this project that goes far beyond gardening and will benefit the women in other future endeavours.
Work on the nursery is underway and the shop front to house the stock is close to completion. The sign to advertise the nursery has been ordered and some flow on benefits of the project have already been realised throughout the wider community. Oscar the nursery technician has been hired at a flat rate of $10 per day to teach the women about plant breeding and care. He has expressed much gratitude at being paid this amount and the two training days that have occurred so far have been very useful.

The women learning from Oscar at a large nursery about 40 kilometres away
Now that funding is available it is remarkable how quickly this project is progressing. It is uplifting to witness the enthusiasm, motivation and genuine desire to make the project a success shown by Marta, Luisa, Maria, Leticia & Flor.
In the early stages of this project, ensuring that it remains sustainable and viable is the primary concern, although it is intended that in time, a profit will be generated and split between the women. The women have already been marketing the nursery and believe they have many potential customers.
We will provide further updates about this project in future weeks and the women involved wanted us to thank the people who gave money and showed an interest, as you have made this project possible for them.
Accounting to date:
Pump, electric pump purchased to save on petrol costs $90
Small irrigator and hose $47
Bags for growing plants $14
Fittings for hose $7
Petrol $40
Technical, two full days training from Oscar $20
Plants $35
Filter for pump $22
Shade cloth, necessary to protect seedlings from harsh sun $35
Costs to date: $390
Purchase of 100 Chickens – $300 USD
100 baby chickens that have been bred for chicken meat (not eggs) were purchased last week and have been settled into their new home. The $300 USD that has been raised contributed towards buying the chickens, vaccinating them against potential diseases and about four weeks worth of food. The chicks will take approximately 6-8 weeks to become mature enough to sell for meat. This project is supplementary to a larger chicken farm project (for eggs) which is one of the pioneer development projects in the area.

The Chicken Farm Cooperative. From L-R Christina, Matilda, Julio, Chico, Cesar, Rene
The cooperative that administers the chicken farm have agreed that 50% of the profits generated from the sale of chicken meat will contribute towards the provision of food for elderly people in the Los Marranitos community that are currently not being cared for properly by economically struggling families. In order to ensure that the elderly people are fed and healthy as a result of the project, they will receive food and not money. The other 50% of profits will contribute towards to overall running costs of the chicken farm.

´Cherito´ is an ex-freedom fighter living in abject poverty – he will benefit from the profits of the chicken project
The chicken project benefits three families in the community and employs two people. The farm is the only one of its type in the area and now residents of Los Marranitos and neighbouring communities are able to purchase their eggs close to home without needing to journey to the market which is approximately 25 kilometres away. The chicken farm has become a model for successful community development projects and will be used to educate and inspire future projects in other areas of rural El Salvador.
The idea of a farm producing chickens for eggs and for chicken meat may not seem revolutionary to people reading about it in comfortable first world Australia but when you consider that less than a year ago, the area where the farm is now was nothing more than barren dust and dirt and is now a functioning source of commerce, food and employment, then the advantages become clear. The benefits are clearer still given that the farm is operating at a level where it is not only sustainable but can further help the community by providing food for people who the rest of the community is unable to care for. This extra feature of giving back to the community where possible will hopefully be built into development projects elsewhere.
Accounting Final:
100 chickens $60
Vaccinations $50
Food $190
Total $300

Once the chickens are grown, Julio and Christina will contribute 50% of profits towards distribution of food to elderly people in need
But wait there´s more…
It is likely that we will have enough money raised through your generosity to partially fund a health clinic day in Izalco, in the province of Sonsonate.
Another update including comments from the beneficiaries coming soon…
You can STILL donate until March 24th.
Financial Institution: NAB
Account Name: James Dryburgh (Projects for the Poor – Salvador)
BSB Number: 087-007
Account Number: 8934 94334
Please send cheques to the above care of the TasTimes address:
Lindsay Tuffin, 9 Phoenix St, Howrah, 7018.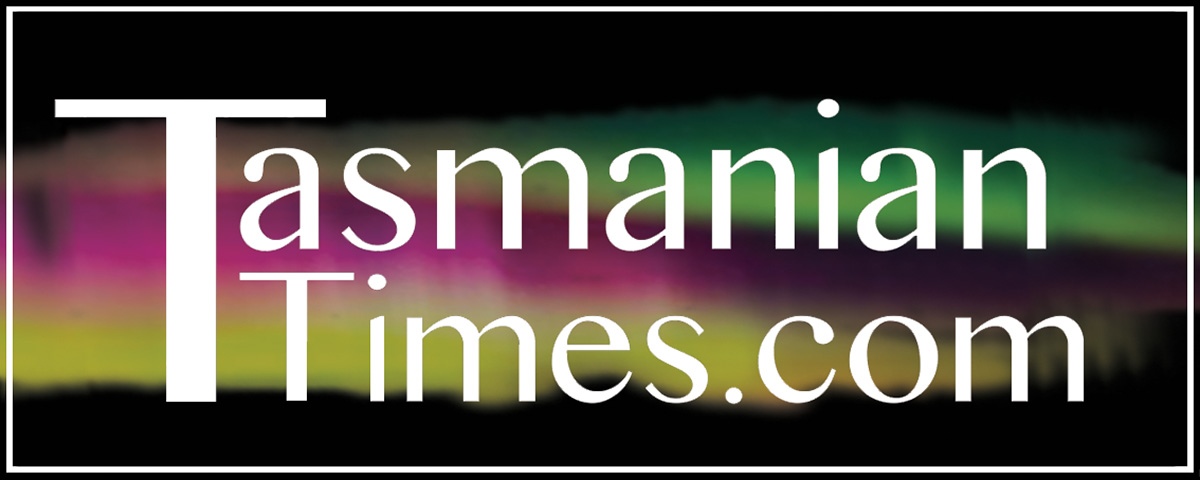 Author Credits: [show_post_categories parent="no" parentcategory="writers" show = "category" hyperlink="yes"]