Premier David Bartlett will not attempt to form Tasmania's next government.
That will be for the Liberals, he told a media conference a few minutes ago at the Executive Building in Hobart.
He said he would advise Governor Peter Underwood that he could not in any good conscience advise the Governor "that I would enjoy the confidence of the House".
This was because of a no-confidence motion attempted by Greens Leader Nick McKim and Liberal Leader Will Hodgman on November 18 last year – the second last sitting day before MPs faced the electorate. It would be dishonest to tell Governor Underwood otherwise.
"Nothing has changed and therefore it would be dishonest of me to go to the Governor and claim it had."
He said he still wanted to be Premier. His team of MPs – including apparently Doug Parkinson MLC who quipped before today's party meeting that 'you don't quit' – were unanimosly behind him in their desire to continue 'to serve Tasmanians'.
But they could not because Tasmanians had rejected their message at the ballot box.
He took a swipe at former Labor powerbroker Graeme Richardson who earlier this week said David Bartlett would be "pretty silly" not to negotiate with the Greens (HERE).
He had read Richardson's biography, Whatever It Takes and it "is a litany of a man who would crawl over his dead grandmother to get to power … and i'm not that man."
"I made commitments to the Tasmanian people and don't believe in 'whatever it takes'. "
He believed in a philosophy of serving the people. Richo's career was "not exactly littered with that style of integrity."
He also rejected Small Business Minister Craig Emerson's contention that Nick McKim seemed more open to compromise than past Greens leaders and said negotiation between the parties could work.
Mr Bartlett said Craig Emerson hadn't had six years in Parliament with Nick McKim.
He charged that Nick McKim had brilliantly seduced the media and the people.
Bartlett said that he would, after the Declaration of the Polls on Wednesday next week, take written advice on his position to Governor Underwood. Bartlett said that he would publicly release this advice, if the Governor agreed to this.
Bartlett said that would never quit in his desire to serve working families.
Links to the November 18 no-confidence motions:
HERE (Scroll down to "NO-CONFIDENCE IN PREMIER" at 11.20am
HERE
Links to the audio and video of Bartlett's media conference on the ABC's website
Audio file here
Video file here
Meanwhile, What Nick McKim says:
BARTLETT SEEKS TO PROP UP LIBERAL GOVERNMENT
Nick McKim MP
Greens Leader
Thursday, 1 April 2010
mps.tas.greens.org.au
The Tasmanian Greens today said that if the Governor follows the advice that Premier David Bartlett says he will offer next Wednesday, Tasmania will have a Liberal minority government propped up by the Labor Party.
Greens Leader Nick McKim MP said that Labor would then be responsible for actions that might be taken by a Liberal minority government, including taking the axe to public sector jobs or winding back recent improvements to Tasmania's workers compensation system.
"These are extraordinary days in Tasmanian politics. A Labor government is refusing to govern, instead preferring to prop up a Liberal government," Mr McKim said.
"By refusing the opportunity to negotiate to deliver stability, Labor is now responsible for any instability that might occur."
"This is Labor acting in blatant self interest, rather than in the interests of the Tasmanian people."
"The Greens have consistently stated that the best mechanism to deliver both stability and good outcomes for Tasmania is a negotiated agreement, and that we wish to offer guarantees of confidence through such a negotiation process. This remains our view."
"Labor voters have a right to feel betrayed. Labor is throwing away its best chance to implement the policies that its supporters voted for."
Mr McKim also dismissed Mr Bartlett's justification for his proposed course of action, and said that whenever Mr Bartlett runs into trouble it is always somebody else's fault, and that he is now trying to avoid responsibility for his decision to abdicate power.
"An unsuccessful no-confidence motion in November last year is a concocted excuse, and has absolutely no bearing on the newly elected parliament."
"Mr Bartlett's strategy is clear. He knows that Tasmania's timber industry is on its knees because of his government's policies, and that energy GBE's are facing massive cost blowouts. He wants to sit back, throw rocks, and blame the Liberals for everything."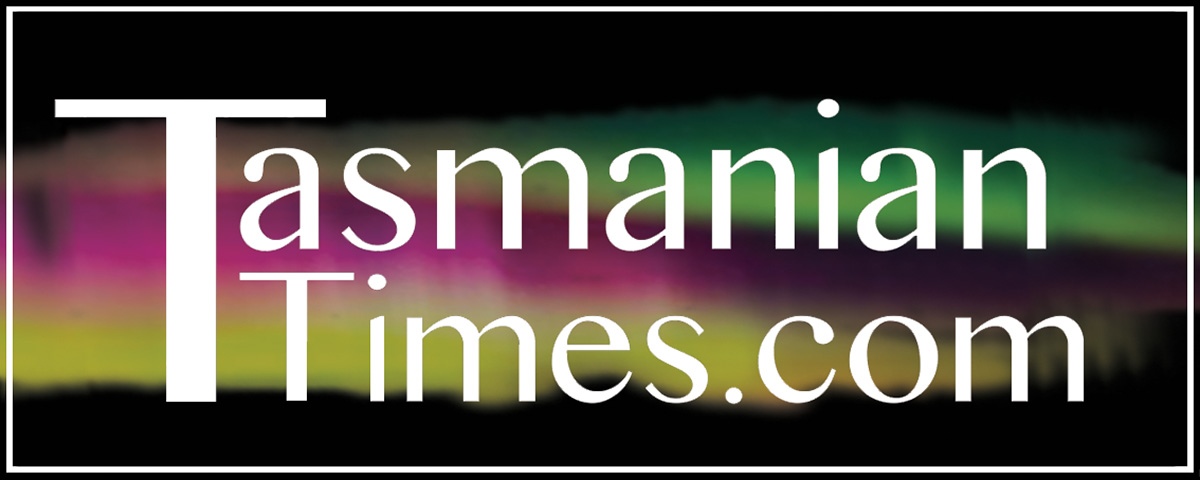 Author Credits: [show_post_categories parent="no" parentcategory="writers" show = "category" hyperlink="yes"]