The email, as received:
From: Scott, Rod (DPAC)(email address)
To: Barry Prismall; Lindsay Tuffin*
FW: lunch
Barry for your Friday Column
Labor's commitment to a life-long love of learning
During the election campaign, Labor will be announcing further details of our plan for education over the next four years that build on current developments.
We need the best teachers, the best curriculum and the best facilities.
Labor will continue to deliver record funds to schools directly through the school gate, with the 2010 School Resource Package being the largest ever.
Our partnership with UTAS includes a teacher training facility at Rokeby High School that trains and mentors the best and brightest of our aspiring teachers and provides fee-free post-graduate training for current DoE teachers. Labor will be extending these centres state-wide over the next four years.
The Tasmanian Curriculum gives students the opportunity to learn and achieve the highest learning outcomes and has strong alignment with the new national curriculum. Labor will be working with teachers to provide feedback on the national curriculum to the Ministerial Council during the consultation phase.
With the assistance of Federal BER funds, Labor has engaged in the greatest school modernisation program in Tasmanian history. Labor will continue to invest in the future of our schools with the announcement that a Labor Government will provide up to $18 million to create Cosgrove High School as a specialist sports school. A modern four court basketball and multi-purpose stadium will be built on the Cosgrove site. Labor will also explore how other schools might specialise to attract community involvement and strengthen student engagement.
Labor will make available $4 million over 4 years in support for schools to adopt or develop other evidence-based strategies to combat bullying (including cyber bullying) in consultation with their school community. As well, we will provide $4m over 4 years for an additional 12 school psychologists where they are most needed to assist in providing important pastoral support and guidance to all students.
Labor's goals focus on lifelong learning.
Over the next four years, Labor will continue to deliver the best of early years education for all. We will continue to grow our Launching into Learning program and ensure our youngest children are ready to learn on their first day at school. More Child and Family Centres will be built across the State with Latrobe, Invermay/Mowbray, Goodwood, Risdon Vale and Warrane/Mornington the latest communities to get them. These five centres are in addition to the eleven already announced as part of the Government's $76 million strategy to help our children get the best possible start in life. Social Inclusion Community Liaison Officers have also been appointed at these Centres to further enhance support for families.
Labor will continue to provide all students with the fundamentals of literacy and numeracy, extending our $32 million Raising the Bar and Closing the Gap strategy from primary school to Years 7-10 at a cost of a further $12 million over four years.
Labor is also renewing secondary education with new High Schools being built at Kingston, Montrose Bay and Bridgewater. Australia's first Big Picture School is also nearing completion at Goodwood.
Ultimately, Labor's efforts are geared towards improving post year ten qualifications and training for Tasmanians of all ages, including second chance learning for adults. We've created the Tasmanian Academy, Polytechnic and Skills Institute from senior secondary colleges and TAFE Tasmania that provide greater subject choice and improved career pathways for students. Preliminary data provided by the Department of Education shows a 12% improvement in post-year 10 enrolments for 2009. An elected Labor Government will also invest $1.6 million over four years to increase funding available to apprentices and trainees who must travel away from home to receive their training.Labor has also committed $17.5 mill to develop five LINCS (Learning and Information Network Centres ) that integrate community learning, libraries and technology access with other government services – at Scottsdale, Georgetown, Queenstown, Bridgewater and Sorell. They're part of our Community Knowledge Network which is about removing barriers and making it easier for adults to get a second and third chance at learning. We've also released the $11 mill Tasmanian Adult Literacy Plan that establishes a network of adult literacy co-ordinators, support and indicators ensuring improvements in adult literacy outcomes across the state.
From: Bartlett, David (DPaC)
Sent: Tuesday, 2 March 2010 3:17 PM
To: Scott, Rod (DPaC)
Subject: Re: lunch
Assuming the snooze position on couch right now.
Sent from my iPhone
On 02/03/2010, at 3:15 PM, "Scott, Rod (DPaC)" wrote:
Nice to get a media break. Have a good rest.
From: Bartlett, David (DPaC)
Sent: Tuesday, 2 March 2010 3:14 PM
To: Scott, Rod (DPaC)
Subject: Re: lunch
Lunch great. Turns out it was News Radio not Radio National and a very easy interview. Cheers.
Sent from my iPhone
On 02/03/2010, at 2:23 PM, "Scott, Rod (DPaC)" wrote:
Understand lunch went well. Radio national will likely focus on urban left issues, trees, St Helens, education etc. I reckon on St Helens for this audience stick to understand people are frightened, we put in the filters, let's wait on the science before be we jump to conclusions. I'd avoid pointing figure at Bleaney. My focus is to get to the facts etc.
Cheers, Rod
*Why Lindsay Tuffin was copied into the email is unclear …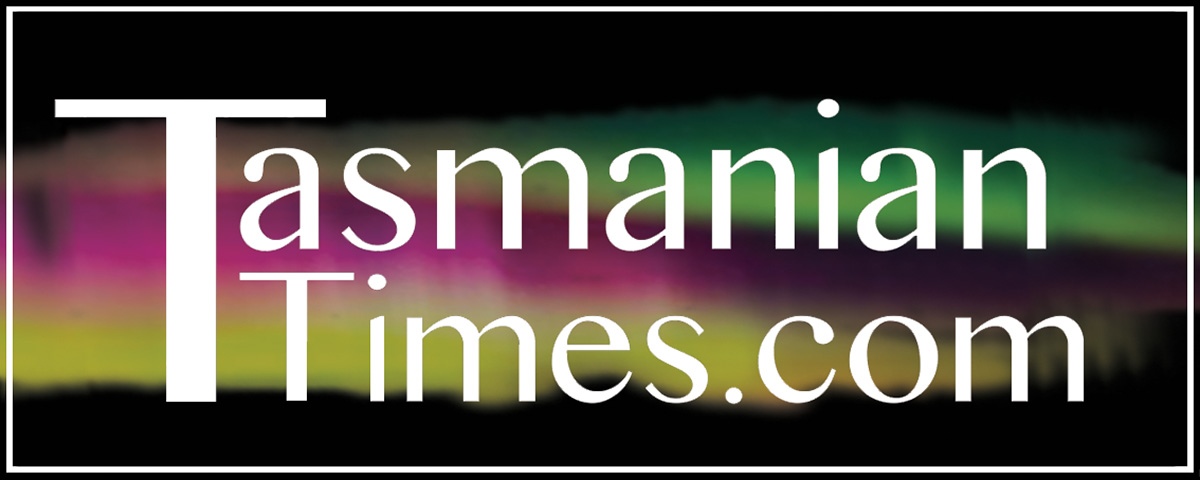 Author Credits: [show_post_categories parent="no" parentcategory="writers" show = "category" hyperlink="yes"]