Sabinao 1. I can categorically say, "This is a bunch of hokum." Whatever that is and whoever you are.
Potts was on the radio this morning. But it wouldn't be convenient to listen to reasoned argument. Much better to engage in sensationalism, rumour and innuendo.
Where is the transparent process now?
I stand by my post on TT in 2008 – there are no GM trees in Tasmania or Australia. I am prepared to say this in any legal or other forum, just as I have said it many times before. But then I couldn't possibly be an honest person because I have a forestry degree and Forestry Tasmania controls what I say according to some who regularly contribute to this site.
I support a Senate Inquiry, a Parliamentary Committee, an Integrity Commission, a Royal Commission and while we are about it let's revive the Spanish Inquisition! How many times do I have to say it –
"THERE ARE NO GENETICALLY MODIFIED TREES IN TASMANIA/AUSTRALIA."
Peter Volker
I say again –
THERE ARE NO GENETICALLY MODIFIED TREES IN TASMANIA/AUSTRALIA
— Peter Volker
Re #16 and others above:
On another related thread (Is all Tasmania poisoned? (2) I have stated some hypotheses. In 2000-2008 I ran a series of five weed control/pesticide seminars in plantation forestry at 2-yearly intervals, and each one was attended by between 85 and over 100 people, over 2 to 2 &1/2 days. The later 3 seminars included insect control and I was privileged to meet and talk with several of the forest entomologists around Australia. One of these has suggested an hypotheses that is, I think, worthy of scientific study, but will bring howls of outrage from those opposed to aerial application of insecticides to treat damaging insect infestations.
The hypothesis is this:
The moratorium on spraying of insects in catchments such as the Georges river has led to an excessive population of (damaging) leaf chewing and sucking insects. These insects have evolved to retain nutrient but to excrete other material including the highly toxic ingredients found in eucalypt leaves (eucalyptus oils have disinfectant properties, so do pine). The excretions contain the toxins in concentrated and more soluble form and are easily washed off along with broken leaf litter to enter streams, thus raising the toxin level which would otherwise be contained within healthy, undamaged leaves.
Dr Kevin Bonham has noted that 'Be careful of what you wish for' on the other thread.
— Dr Barry Tomkins
These comments originally published at the end of this article, HERE.
The Office of the Gene Technology Regulator is the place to confirm this.
If you don't understand genetic improvement or tree breeding I suggest you search the literature for any number of books and book chapters that have been written on the subject. Authors you should look for include Eldridge, Zobel, White, Lingdren, Potts, Lundqist, McKeand, Yancuk, Cotterill, Raymond, Matheson. It would help if you have post matric mathematics, because that is what's needed to understand the breeding concepts.
Feel free to download my PhD thesis from the UTas web site. There are a number of other studies on genetics of eucalypts done at UTas as well.
Eucalypts are less than three generations of breeding from the wild populations. Breeding is perhaps a generous word, because what is really going on is selection based on selection via statistics. Because of the complex maths involved and the time taken to turn over generations, only one or two traits can be selected for in the program. In eucalypt breeding in Australia the focus has been on globulus and nitens growth, wood basic density and pulp yield (which is really a combination of density and cellulose content). if the nitens were selected to produce toxins to kill insects, why do they get munched nearly every summer so much by leaf beetles that they require spraying?
I also fail to understand the logic. WE knew pesticides had been applied. We looked for pesticides in the water. We didn't find pesticides in the water. Therefore all pesticide application should be banned.
But hey, what would I know? Everyone is an expert on matters forestry.
— Peter Volker
This comment originally published at the end of this article, HERE.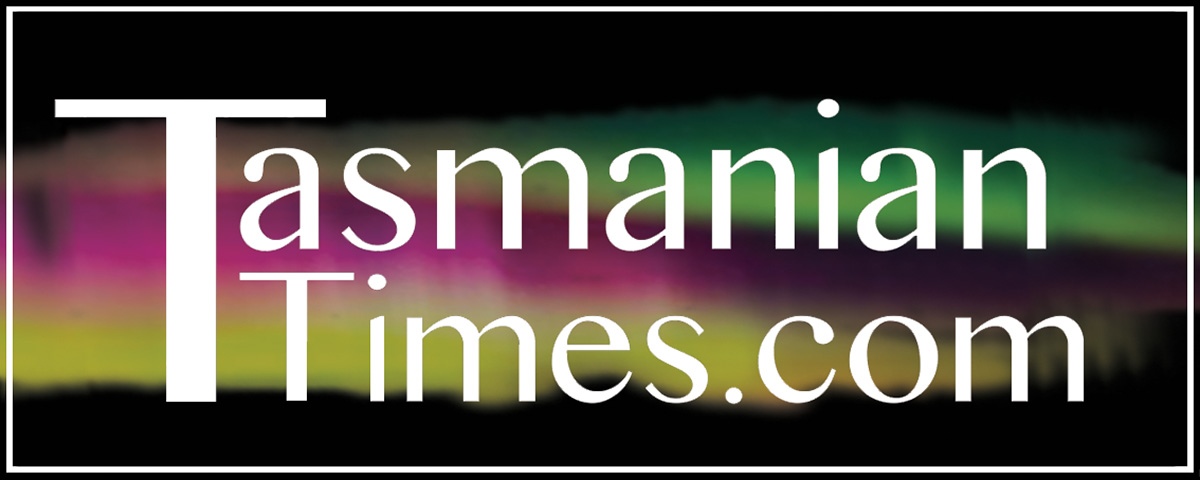 Author Credits: [show_post_categories parent="no" parentcategory="writers" show = "category" hyperlink="yes"]