IT BEGAN in hope .. and nearly ended on the staircase.
Bob Cheek, mate, former ferret salesman, sometime politician (HERE) invited me to the cricket.
He's a TCA member you see. And Australia was playing Chris Gayle at Bellerive. He wondered if I fancied the spare seat which comes with the member's card.
I hesitated, briefly, as my last performance at Bellerive a couple of years ago was an inglorious innings; knocked over comparitively early with little on the board, by the combination of excessive breakfast champagne (it was a day, one-day match), early summer sun and too much conversation between Jeffrey Kennett (him) and Michael Foot (me).
But the attraction of further conversation, the wicked delight of meat pie and sauce, the cold beer on a hot afternoon/evening, tipped me with little resistance into frienzied acceptance.
Last time I over-dressed for the Members; knowing that proper chaps should always present appropriately. Full suit, polished brogues, elegant shirt, tie in pocket, if neccesary.
It wasn't.
Cheeky arrived in his ferreting gear: long shorts, sporting T-shirt (but with collar; this is critical, pay attention), shoes, short socks.
This time, I thought, I will be a tad more casual; still elegant but …
So on went the polished shoes and black socks, the elegant black slacks, the $100 T-shirt with snarling tiger on the front by vogue New York artist Ed Hardy (present of daughter Rache; I can't afford that shit); awfully proper black suit jacket and topped off by a proper gentleman's hat (Huchel, finest furfelt, Czech) with nifty feather in the band, bought a decade ago for the Hobart Cup.
Cheeky and I meet and greet, engage in amiable conversation with our dear old friend and former Mercury colleague Mike Bingham who proudly announces his elevation to editorship of The Taverners magazine (for Cricket Tragics), then make our way into the ground.
There we encounter mutual friend, the urbane sophisticated, most elegantly be-suited Dennis Rogers, who, with me shares quite a fascination for The Evolution of the Monarchical Episcopate and other arcane theological matters (this may come as a shock to those who know him only as a former TCA and ACB Chairman).
He looks sleek and elegant, but positively under-dressed beside me.
Cheeky? My god, am I really with him; he's repeated his sartorial choice of two years previously: board shorts, sports shirt (but with collar; this is critical, pay attention), shoes, socks, and topped off by a deep Cremorne tan.
We climb towards the Members' lounge, anticipating with some barely concealed excitement, the unfolding night of cricketing drama.
We reach the top of the stairs. Cheeky is afforded barely a glance.
But me…
A baleful glare and properly stiff upper lip from the Guardian of The Members' Lounge greets my presentation. Oh god, I think, they've remembered five years ago when I gatecrashed the Chairman's Lounge smelling richly of shiraz, oil and petrol (a leaking 750 Honda 4); was rejected by now TCA Chair Tony Harrison, but rescued by then TCA Chair Dennis Rogers (my god that wine was good Dennis).
I am again rejected. Cast out. It seems my dress is too non-conformist. I haven't got a collar. The T-shirt hasn't got a collar. And even though my elegant evening jacket has a very obvious collar, that doesn't pass muster. My God, I'm naked. And I didn't know it.
Then that wondrous, sartorially elegant always, White Night Dennis Rogers materialises on the stairs leading to the Chairman's Lounge, escorting Cricket Australia CEO James Sutherland for a damn fine pinot gris as the chaps battle at cricket.
Dennis, I cry, I am rejected. I haven't a collar. Dennis is momentarily jolted, but unfazed, moving seamlessly to a solution: I'm sure there is a collar downstairs Linz.
And there is. He is right, as always. On the stand outside is a real ACB T shirt, with collar.
And it's only $60.
PS:
'Stralia won the cricket; easy mate; as I said to Cheeky after Chris Gayle expired early: Bugger, that's it; and it was. There were other moments, Warner's big hits, Taiter's express deliveries … but the women's warm-up was the highlight for me… a victory to New Zealand off the last ball. There were low-lights … the inordinate number of smarming pollies populating the centre dias and mispronouncing Anthony Albanese (And can someone tell me why Barty and Julie Collins were weighing down the dias?)
Ah well, I suppose that's politics in an election year; which is probably why Airdy was tripping the lights fantastic at Bellerive as well: As Cheeky and I wended our way down the stairs … I said to my old mate, Good God, is that Airdy?
Someone tapped The Honorable, The Treasurer Michael Aird, on the shoulder; he glanced back at the former Liberal Leader and his wayward mate and said:
"You are in bad company, both of you."

The pollies weigh down the podium.

Oh, YES!

Oh God, NO!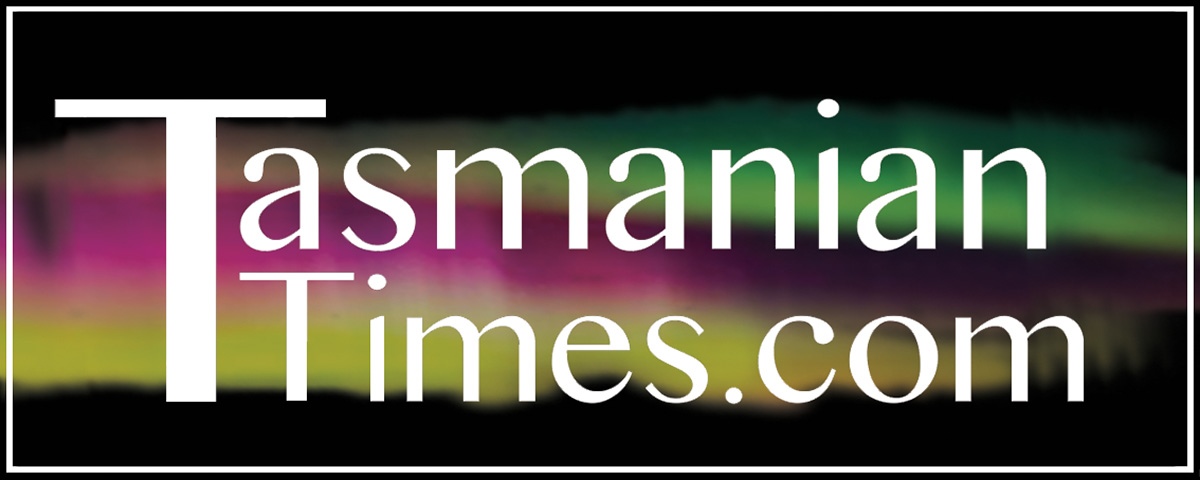 Author Credits: [show_post_categories parent="no" parentcategory="writers" show = "category" hyperlink="yes"]