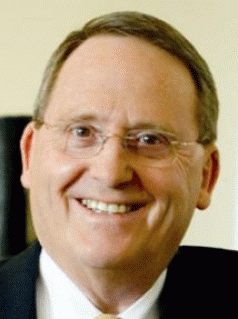 The cover for David Llewellyn's trip to Japan was initially to try to help the Tasmanian vegetable industry. It was a cover which the Bartlett government thought would fool the Tasmanian public because Llewellyn's ministerial portfolio includes primary industry.
But that's a cover too. Most of Llewellyn's ministerial responsibilities can be seen to encompass areas under State jurisdiction where Gunns' interests lie – land, water and the rural environment. But Llewellyn's responsibilities aren't broad enough to cover all of Gunns' special interests. It's too big for one portfolio. It's a bit difficult to put infrastructure and treasury into that mix as well, given the importance of subsidies and trucking for Gunns' primary interest of woodchipping.
But there's no need to work Llewellyn to death on behalf of Gunns' interests.
The load has to be shared. So while Llewellyn is, to all intents and purposes, Minister for Gunns in the Bartlett government, it can be a moveable feast, as demonstrated when Treasurer Aird went on a similar trip to Europe on behalf of Gunns in 2009. But Aird's got an overview of subsidies, so that makes sense.
I'm not sure whether the Aird and Llewellyn trips to all sorts of places for Gunns are just the tip of the iceberg, but the Tasmanian government is not about to tell the full truth about that. They can't even be honest with the public about why ministers travel overseas, so it's not easy to speculate on how far and to what places the load has been shared.
In the meantime, don't be surprised if one or two others in the Labor ministry are looking to be next in line for a trip, working for the main man. But they're running out of time.
And I'm getting off the point. Back to Llewellyn. According to the ABC, Llewellyn was in Japan for less than three days, and he visited six woodchip companies in that time. So much for a trip about vegetables.
The main purpose of the trip was about forestry practices in Tasmania which are making it increasingly difficult for Gunns to sell to the Japanese, because, believe it or not, it has become apparent to Japanese pulp and paper manufacturers that their own economic interests lie in selling products which are socially and environmentally sustainable.
From what Llewellyn said to the press on his return from Japan, it appears that he failed to convince the Japanese that the standards of forestry practices they required to meet their own selling labels were short of the mark.
Why would he say that he'd "asked" Gunns and Forestry Tasmania "to seek certification under the Forest Stewardship Council", unless the Japanese had demanded that standard as a requirement for supply of woodchips? No other reason at all. None.
The reason why Llewellyn went to Japan was to attempt to prevent the need for Gunns to apply FSC standard certification to woodchips exported from Tasmania. He went under false pretences, as if the planned presence of John Gay and Bob Gordon could be hidden from view, as if their advice (or orders) to him could be rendered invisible.
Llewellyn was in Japan to represent the interests of a private company without consideration of the social-environmental-economic imperatives that his public office demands. He went there to try to alleviate the costs of corporate power at the expense, however great, to the social good, of the welfare of Tasmania into the future.
Llewellyn's trip clearly shows the nature of Tasmanian politics as it now operates, without reference to proper process, transparency, honesty or the interests of the public, and without reference to any ethical or moral values in a democratic sense, is absolutely entrenched. It shows that all the values and behaviours that produced the scandals of the Lennon government are simply being continued. Nothing has been learned, except the need for extra vigilance to avoid detection.
Llewellyn is no different to whoever replaces him after the March election. The difference will be in name, and perhaps in the portfolio description, but there will be a Minister for Gunns in the next Tasmanian government.
Let me put it in the words of a man whose courage, to me, is so extraordinary and exemplary as to be beyond emulation: –
"The bosses have no qualms about saturating their towns with toxins and letting the lands that surround their estates go bad… To flood an area with toxic waste and circle one's city with poisonous mountain ranges is a problem only for someone with a sense of social responsibility and a long-term concept of power. In the here and now of business, there are no negatives, only a high profit margin." (Roberto Saviano, Gomorrah, 2007).
Llewellyn was in Japan to tell those he wanted to tell that there was no harm in clearfelling in water catchments for major population centres in Tasmania, there was no harm is spraying in those catchments, there was no harm in this continuing indefinitely into the future.
Llewellyn was in Japan to tell the Japanese that the people of Launceston – those whose city is now being ringed with poisonous mountains – will get used to buying their drinking water in casks, imported from safer places. He would say that process has already started, without significant social disquiet.
Llewellyn is the voice of corporate capital in Tasmania – where nothing has value except what generates power.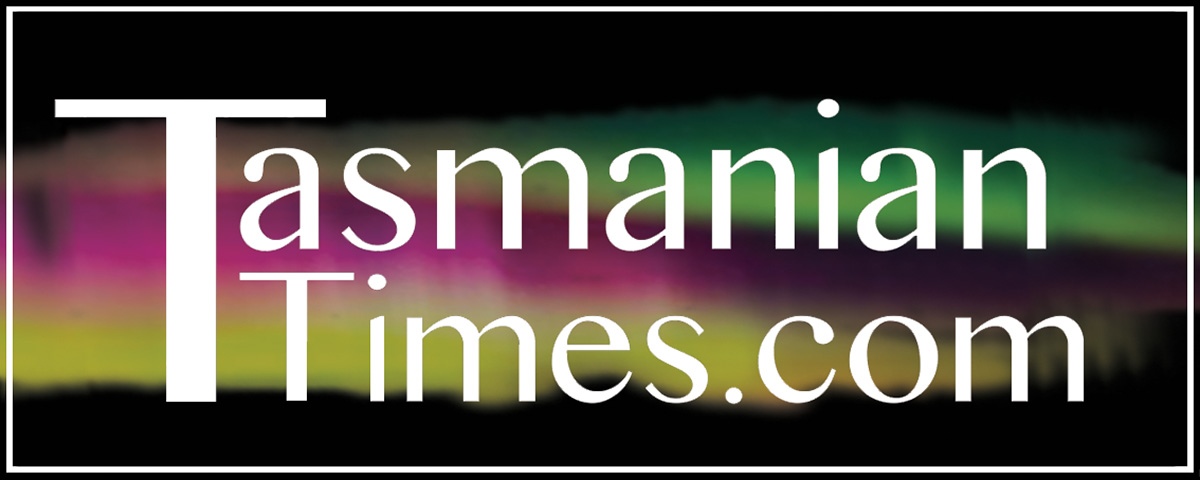 Author Credits: [show_post_categories parent="no" parentcategory="writers" show = "category" hyperlink="yes"]