"A non-political group" that "strongly believe in greater gender balance on council", promised Mayor Robert Armstrong's Huon Valley Team in its election advertising last October. In the advertisements, Armstrong said: "I ask you to support this team of . . . non-political candidates . . ."
As expected, the mayor's men (formerly known as something such as the Futures Team) retained their stranglehold on the numbers with seven of the nine councillors. The only change when counting was complete was that the Greens had increased their presence on council from about one-and-a-half to two.
(I make that observation on the basis that Tony Richardson, elected to council in 2005 as an endorsed Greens candidate, told me when we first met a year or so ago that he was "only half a Green". Long before last year's election, it was clear that Richardson was no longer recognisable as a Green and that the Greens no longer wanted him on their ticket. So, as he declared at a public forum at Franklin's Palais just before the October election (at the urging, he said, of seven of the other eight councillors), he had decided to stand for re-election as an independent. Richardson mustered only about 130 primary votes, probably the lowest count ever achieved by a sitting councillor. His experience should be noted by anyone in the Huon Valley who might be planning to stand for council without the direct backing of at least a loosely organised grouping.)
Now, back to Armstrong and his assertion that the Huon Valley Team is "non-political" and that it believes in "greater gender balance".
Perhaps what the mayor really means is that his team is non-party political. Yet even that would be a naive observation: simply attempting to become a local government councillor is a political statement. Armstrong, without doubt, is a member of a political group, albeit that its activities are confined to the Huon Valley municipality.
That promises — core and non-core — are often not worth the paper they appear on is demonstrated time and again by politicians at all levels of so-called democratic government. Huon Valley is proving no exception.
— First, let us examine the claimed "non-political" nature of the Huon Valley Team. Surely, if the team really wants to be seen to be non-political, one of the Greens councillors would have to be given a seat on the "executive committee of council".
As it is, the Greens, although making up more than 20 per cent of the council's elected membership, do not have a seat on the executive committee. If the mayor and his bloc are, as they say, non-political, how come the Greens are not allowed representation on the executive proportional to their representation on the full council?
Some might be moved think that, as it is now constituted, the executive is something of a secret society designed to keep the Greens in the dark about what is going on at council's highest level. Some councillors appear to believe that, having been elected, they are no longer answerable to the voters until the next poll.
Second, let us look at the Huon Valley Team's promise of "greater gender balance". The two Greens are the only women councillors. The executive committee includes no women. So much for the Huon Valley Team's promise of "greater gender balance"!
It is not too late for the mayor, as leader of the Huon Valley team, to reconsider the composition of the executive committee.
For a start, one of its five members is the general manager. This poses the question, what is a non-elected council official doing sitting on what one would imagine, in the interests of democracy, should comprise only voters' representatives? The GM's only role in relation to a council executive should be as an adviser.
And why should a female member of the council who has served for seven years be excluded from the executive while a councillor who has served for just over four years — and who held the financial portfolio in a period in which the council lost millions of dollars invested in exotic financial products — has been on the executive since he was first elected?
Mayor Armstrong and his men are not delivering the "non-political" and "gender-balance" promises they made when the Huon Valley Team was in election mode. Like it or not, they are behaving like politicians. As such, they should be considering their credibility.
— Bob Hawkins is a Huon Valley ratepayer and an advocate for transparency in all democratic institutions. Although not a member of any political organisation, he is a close friend of the Huon Valley's Greens councillors.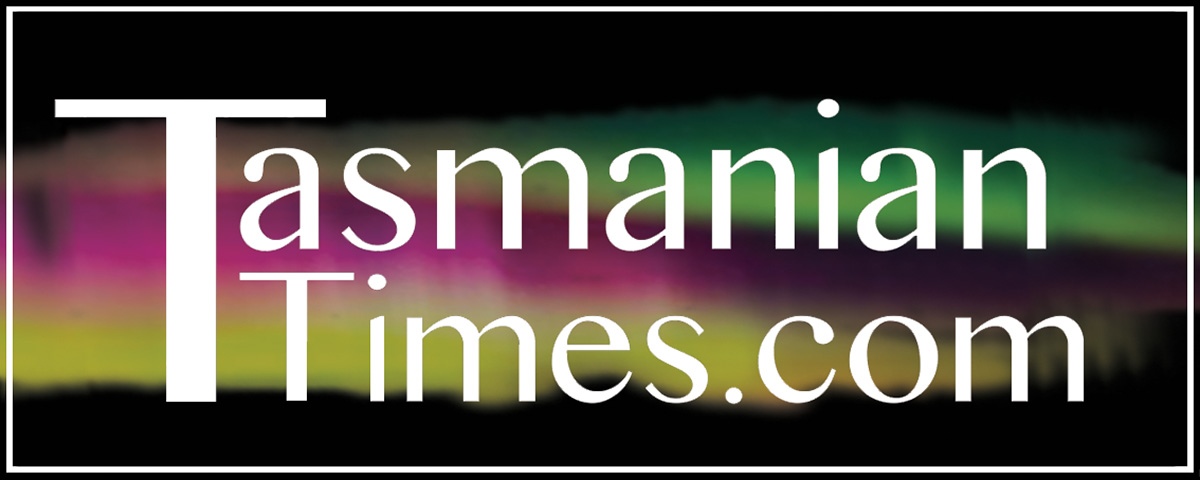 Author Credits: [show_post_categories parent="no" parentcategory="writers" show = "category" hyperlink="yes"]