A poll comissioned by the Libs and leaked to the Mercury in this story:
is perhaps another attempt for one lack lustre administration to take over the reins from another at the upcoming election.
So what really changes?
In real terms, all we look forward to is a continuing decline in services and net wealth of community.
Its a simple equation really, money comes in and money goes out.
What we have is a distribution of wealth, allocated by vested interests in the hope of securing another round as ringmaster of the big top.
If the majority of voters were monkeys, then free bananas would be the order of the day.
Distribution of wealth has little to do with equity or improvement of our community.
We don't even have value for money, accountability, or clear and transparent process.
What we are left with is nothing more than a pile of inept and bumbling mouthpieces for corporates, paid for by the taxpayers, at prices that blow the average wage clear out of the water.
A recent example is T.V. or "Tunnel Vision", HERE: Yes Mr Gay (3)a state sponsored hole in the ground, dug to help a private company under "intense financial pressures", donated at a cost of close to quarter of a million taxpayer dollars.
A quick email with the right name at the bottom, and the money was in the bank.
That transaction was not transparent, accountable or representative of value to community, but it was passed in a blink.
Cynics would say this is beacuse of the forestry vote, which covers many marginal areas of Tasmania, and is represented by one company, but who would think such a thing?
Our minister for primary industries is currently in Japan, allegedly talking up the Tasmanian vegetable industry, but failed to take Tasmania's "man on the ground", coal face campaigner, and former Australian of the Year, Richard Bovill, instead electing to side up with forestry boss, Bob Gordon and perhaps a pure chance meeting with woodchip monopoly head, John Gay.
Perhaps another push for the forest industry vote for a party which is "on the nose" according to media reports?
Meanwhile MIS tax havens keep the forest industry afloat, while vegetable growers pull the pin on their increasing unviable industry, on a playing field where the goal posts move toward a clear kick for plantation forestry.
A north west grower confessed that every year he "lays everything on the line", and now the farm, on some of the richest and fertile soil on the planet, is up for sale, and will most likely be covered in monoculture plantation, to help some corporate hide tax liabilities.
So our new leader appears to be Will Hodgman, a man whose claim to fame is a widening of the Midlands Highway come the election win, and an abolition of land tax in ten years, which seems to be a big hit with the old money and new investors.
Now I could run for Premier and promise a twenty storey LGH and a forty storey Royal, a free plasma TV, and season passes to the Hawks for all within ten years, but I could be in and out the door as quick as you could say, "Here's ya pension Davo", so what does it really mean for the people of Tasmania?
As I wrote at the start of my little post, nothing will really change.
There is sure to be some "feel good" stories, perhaps a new machine to help crippled babies, or a cure for the Devil tumour, even a confirmation that some new industrial project will secure 10,000 jobs in some isolated part of the state….
…
The reality is that the loving bond between our different flavoured political parties and our corporate overlords will grow stronger, as they find warmth and affection beneath the doona, paid for by wealth generated by our community, and hijacked through legislation, enacted under cloak of darkness.
The masses allow this this travesty, so like fish swimming in poisoned water, we will all move toward our fate, some in suits, some in rags, but at the end of the day, our destination is the same.
So as you cast your vote, to secure aimless leadership for the next season, try to keep this thought at the fore, while your paperwork slides into the ballot box…."When we are all winners, there are no losers".
*
DAMIEN BROWN
January 23, 2010 12:01am
SECRET polling has revealed the State Government is on the nose with voters despite a series of policy backflips.
Polling done in mid-December by Tasmanian pollsters EMRS and paid for by the Liberal Party was leaked to the Mercury yesterday.
It came just after major reforms in water and sewerage, and land tax.
The focus group-style polling involved 12 people canvassed with several questions regarding both Labor and the Liberals.
They were asked to consider their answers if an election was held on that day.
Another damaging poll by EMRS, in November, found that for the first time the Liberals were the preferred political party in Tasmania and leader Will Hodgman was the preferred premier.
That picture has not changed.
The polled focus group said Labor had been in government too long and "had lost their edge" and Premier David Bartlett was more of a figurehead than his predecessor Paul Lennon but he "doesn't offer strong ideas or leadership".
Some of the key concerns focused on a lack of action by the State Government on infrastructure and claims that education reforms had "backfired".
One person said: "They need more of a sense of initiative, they never handle anything until it actually occurs, especially in regards to bringing us in line with other states in pretty much anything."
The overall sense was of continuing scandals and the distraction they caused.
On the other hand, the poll found Mr Hodgman was seen as being "more polished".
"Hodgman is more considered and thoughtful in what he says whereas Bartlett is quite reactionary," a respondent said.
The Liberals' plan to scrap land tax within a decade was seen as one of the major ticks of approval for the party.
The next opinion polls are published by EMRS in mid-February.
Comments from respondents included: "They need more of a sense of initiative, they never handle anything until it actually occurs, especially in regards to bringing us in line with other states." "The whole thing stinks of fish, it's being going on so long I actually can't remember what it is all about any more." "You are not going to find out until the court case and who knows when it will be finished." "Police Commissioner debacle, it seems to be dragging on and on, is there any substance to it and what is it actually costing the tax payer?"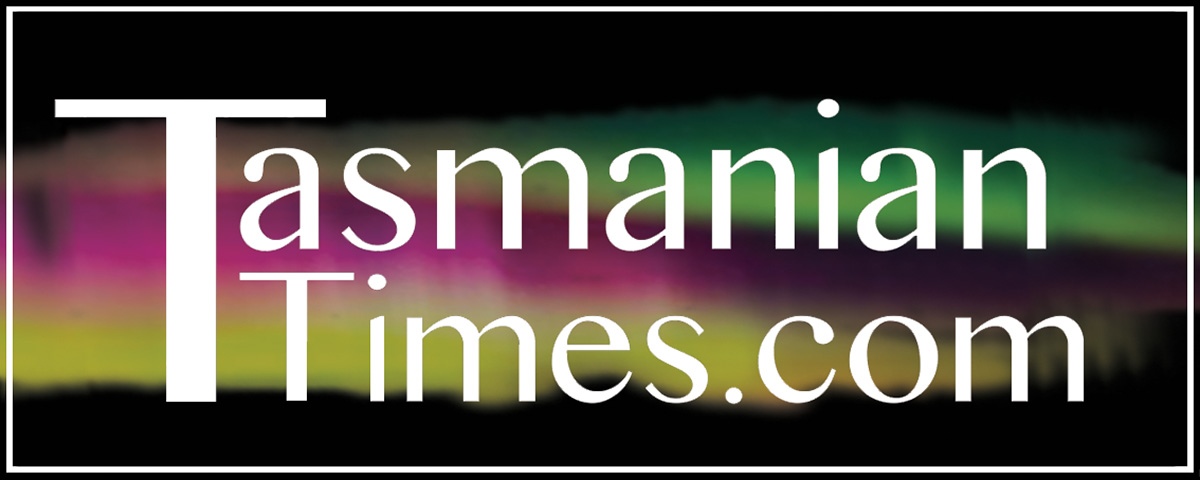 Author Credits: [show_post_categories parent="no" parentcategory="writers" show = "category" hyperlink="yes"]