She is a 70 year-old grandmother who loves the Hobart festival season with its Taste sensations … but this year she is banned.
Excluded because she passionately believes in her democratic right to protest the planned Tamar Valley pulp mill – and its enthusiastic (and she believes, corrupt) backing by Labor and Liberal politicians and most MLCs.
Elizabeth Perey was one of 57 arrested during the Pulp The Mill Parliament House steps protest yesterday.
On her release from the police station, the West Moonah resident – a second time pulp mill arrestee – said her extreme conditions of bail now prevented her from being found anywhere near Parliament House, Salamanca Place or Battery Point until February 3rd next year.
This effectively excluded her from attending any of Hobart's summer activities.
More than 20 other people were given similar bail conditions.
Pulp The Mill's Ms Landon-Lane said the bail conditions "These bail conditions are totally unreasonable for a peaceful protest where everyone co-operated with the police."
"They will be appealed in the Magistrate's Court."
And, more from yesterday's protest:
CORRUPTION SURROUNDING THE ASSESSMENT PROCESS FOR GUNNS' PROPOSED PULP MILL (Statement distributed at yesterday's rally)
The Tasmanian public has had serious concerns about the level of State Government involvement in the pulp mill project from the start. Former premier Paul Lennon used taxpayer funds to promote the project through the Pulp Mill Task Force information unit at the same time it was being assessed by the Resource Planning and Development Commission, Tasmania's independent planning body. 
On 10 January 2007 Gunns' CEO John Gay stated that: "Unless the mill was approved in six months the project would be axed." Gunns' withdrew from the RPDC on 15 March 2007 saying the process was "too slow". Gunns' CEO John Gay said, "Unless the mill was approved in six months the project would be axed." He also said "that each day the project is delayed will represent a loss to Gunns of approximately $1.076 million per day in cost escalation and loss of profits."
The Pulp Mill Assessment Act 2007 (PMAA) was created to replace the RPDC, and was prepared with the help of Gunns' lawyers. Although the RPDC had concluded the pulp mill was "critically non-compliant", this assessment failed to be revealed until three months after the PMAA was passed. Premier Lennon recalled Parliament for the single purpose MPs consider and vote on one of the most potentially important, and controversial pieces of legislation in Tasmania's history, yet withheld this crucially important RPDC assessment of the project. It is the first time any private company has been afforded such a privilege since the Tasmanian Government established its independent statutory planning body.
Withholding the RPDC's critical assessment is strongly suggestive of collusion between the Premier and Gunns, and also implies Mr. Lennon was prepared to mislead Tasmanians.
Section 11 of the PMAA affords protection, both to the Act and Gunns, from any legal appeal, and prevents those who stand to be adversely affected by the mill – be it through health issues, property devaluation, loss of trade, etc. – from accessing their basic constitutional rights of access to legal compensation.
Gunns Ltd and former Premier Lennon have betrayed public trust, and abused both their positions of power, and the parliamentary process, to keep the proposed pulp mill project alive.
When he was questioned about the part he played in Gunns' withdrawal from the RPDC's approval process, Mr. Lennon repeatedly failed to provide an answer, and when he fronted the specially-formed parliamentary Select Committee into ethics, he denied any knowledge of, or involvement in, the withdrawal. This denial was later refuted by several senior public servants.
In May 2008, soon after Paul Lennon resigned, new premier David Bartlett, announced no further public money would be provided to promote the pulp mill. This statement was clearly intended as a response to renewed public outrage, triggered by fears Mr. Lennon's planned to use taxpayers' money to build the pulp mill's water pipeline.
Premier Bartlett drew his symbolic "line in the sand", and stated the project would receive no further Government assistance.
Since then the Bartlett Government's credibility has been repeatedly undermined by its decision on 2 November 2009 to extend the expiry date of the pulp mill permits. This is one more example of the State Government's preparedness to make special deals for a company that apparently has an unhealthy control over the Tasmanian State Government.
Given both the State Government and Gunns Ltd have demonstrated their total disregard and contempt for proper process, and public concerns during the project's assessment, Launceston and the Tamar Valley's 100,000 strong population are fully justified in asking why they should trust their State Government and Gunns to reliably and competently operate a highly sophisticated pulp and chemical plant that is proposed to be the fourth largest of its kind in the world.
Tasmanians are outraged, both by the corrupt approval process for this project, and a State Government which may not be held accountable. Many people believe this mill would have been rejected long ago had proper assessment processes been followed.
We will continue to protest peacefully, and commit acts of civil disobedience, to send a clear message to potential joint venture partners and financiers of this pulp mill, that the project will never be accepted or supported by the Tasmanian community, since it has never received a social license.
Some brief profiles of several protesters
David Godfrey-Smith is a 51 year old software developer from Hobart. "The approval process for the proposed pulp mill is an embarrassment to ordinary Tasmanians. This is the wrong mill in the wrong place. Since writing letters and talking to politicians hasn't worked, getting arrested in peaceful community protests seems like the only way left to show my disgust. Joint venture partners be warned … there are lots more ordinary Tasmanians like me who feel passionately this project must be stopped."
Rhonnie Farrar, 80, is a retired Primary School Teacher.
"I am a Christian and long time committed senior member of my local Anglican church. Because of my Faith I would hate to see God's creation polluted in such a horrible way with Gunn's pulp mill. I have long wanted to make my voice heard in a peaceful way."
Kate Butler, 44 from Hepburn Springs, Victoria, Remedial Massage Therapist.
"Tasmania has global significance in terms of its clean environment and wilderness; and I am here to express my outrage about Tasmania's pristine environment being so grossly abused by the present Government. As a former Tamar Valley resident I am prepared to be arrested to stand up for the preservation of Tasmanian wilderness that is threatened if this pulp mill goes ahead."
Judith King, 57, Hillwood, Tamar Valley, Retired Ex- health and business management.
"I have exhausted all avenues trying to raise concerns about the proposed mill with the government and had no response. I think the Government and Opposition know they have made a mistake fast tracking the mill proposal and are unwilling to admit or fix their mistake. Our only option to protest is via civil disobedience. We will not allow this corrupted project to proceed and destroy our lifestyle and in some cases, our lives. It is distressing in the extreme to be forced, by the system, to take action to be heard and then to be told it is against the law to do so."
Frank Rosol is a 49 year old Tree Surgeon from Launceston.
"I am opposed to this pulp mill for these reasons:-
1. The 'independent' process was bypassed and corrupted.
2. The necessary and detailed comprehensive impact studies were significantly narrowed, reduced and then 'fast-tracked'.
3. Community consultation, feedback and involvement were ignored.
Ultimately such behaviour erodes the foundations needed for a just, principled and harmonious society.
I am willing to be arrested to show that these behaviours and corrupted processes are unacceptable." 
Frances Mamo, owner/operator of Lavender House an award winning tourism venue at Rowella in the Tamar Valley.
"The perceived corruption tainting this divisive project will permanently scar reputations of any seeking to benefit. It is a sad reflection that a frustrated, diverse and peaceful community must now resort to a campaign of dignified civil disobedience. No matter any underlying reasons, this project must now be stopped. Politicians must re-learn that they represent the aspirations of their constituents. Honesty is like justice: "It is not merely of some importance, but is of fundamental importance, that justice should not only be done, but should manifestly and undoubtedly be seen to be done." Hon J.J Spigelman,QC, Chief Justice of the Supreme Court of New South Wales 1999"
 
Jessielea Skillicorn, 24, Melbourne, disability support worker.
"I'm very passionate in believing that this pulp mill should never be built. Any attempts I have made to express my opinion to politicians have gone unnoticed, and I think that being arrested will send the strongest message possible-the pulp mill should not be built and I feel so strongly that I am prepared to be arrested because of this."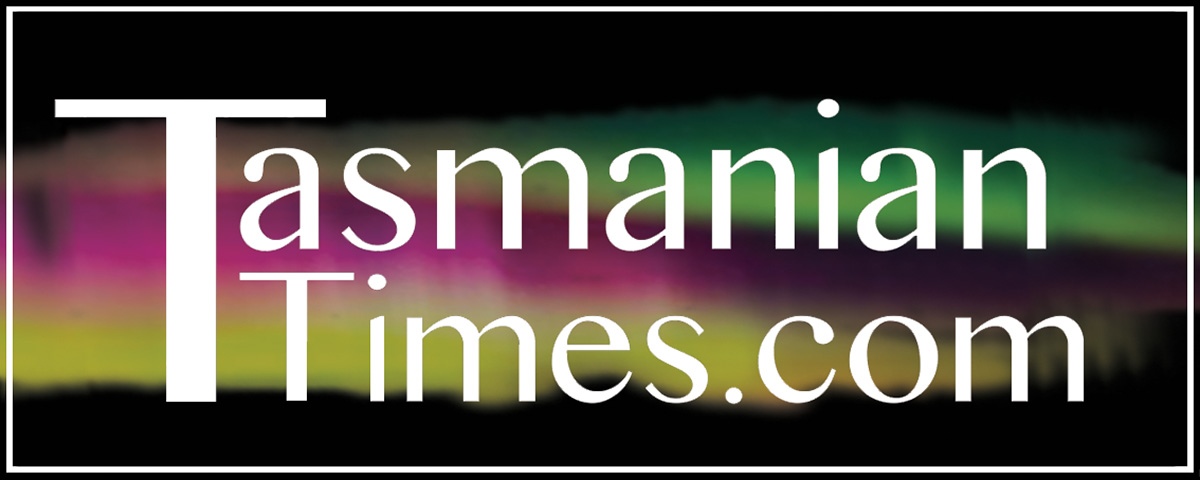 Author Credits: [show_post_categories parent="no" parentcategory="writers" show = "category" hyperlink="yes"]