It is widely believed that the carving of the king on the Ross Bridge by the convict mason Daniel Herbert is a portrait of Jorgen Jorgenson as a gentleman of 55 years. In his epic work on Jorgenson, 'The Usurper', Dan Sprod states, "On balance it would seem that the township of Ross in rural Tasmania possesses … a sculpture of Jorgenson as he appeared at the age of fifty-five years," page 592-3. Unfortunately, the end of the carving's nose cracked off and fell into the Macquarie River one frosty night in 1969, 'Ross Bridge', Greener and Laird, 1971, page 168. In this oil painting of Jorgenson as he appears on the Ross Bridge I have repaired the end of his nose, which is hopefully close to the original as carved by Daniel Herbert.
As the bicentenary year of Jorgen Jorgenson's 1809 two month-long rule of Iceland draws to a close, there is an opportunity to reflect on the life of this extraordinary adventurer. Of particular interest is how we can discern the man from the myth and like Ned Kelly, separate the historical person from the legend.
As the son of the royal Danish clockmaker, young Jorgen was exposed to the life of the Royal court, as well as the mechanical world of clocks. A brilliant student, he could have excelled in a professional field in Europe, but his wild side led him to a life of adventure in the South Seas. Reaching the rank of first mate in the British Navy in Australian waters, he sailed with Matthew Flinders and helped found the British settlement in Van Diemen's Land in 1803, before sailing back to England on a whaler, via New Zealand, Tahiti and Brazil.
Back in London he met Sir Joseph Banks, who was pleased to hear his accounts of life in the Pacific. When visiting his family in Denmark in 1807, England invaded, bombed Copenhagen with incendiary rockets, secured the Danish surrender and stole the whole Danish navy in port at the time to prevent Napoleon gaining control of it. The Danes went
mad with rage, declared war on England and sided with Napoleon.
Jorgen was made Captain of a privateer, the Admiral Juul and sent out to hunt down British ships. After a fierce naval encounter with HMAS Sappho on 2 March 1808, Jorgenson was captured and made a prisoner of war, allowed to be at large in London, but not permitted to leave England.
Keeping his head down while free would have been a good strategy, but when Jorgen won a thousand pounds in a lottery, he showed his hand as a gambler when he borrowed an additional thousand pounds to invest in a smuggled trading expedition to Napoleon occupied Europe. He was asking for trouble and trouble arrived. The expedition was lost from
sight and his investment was also lost. Finding himself in debt and learning of a trading opportunity to the Danish ruled island of Iceland, he convinced the merchant Samuel Phelps to supply an expedition. Phelps paid off his debt and Jorgen became indebted to Phelps.
The first mid-winter expedition failed and the second at mid-summer saw Phelps in charge with letters of marque from the British Government. Such letters allowed the capture of enemy ships as prizes as a form of legalised piracy in the tradition of Sir Francis Drake. When faced with trade problems again in Iceland, Phelps arrested the governor, Count Frederik Trampe and effectively became the man in charge of Iceland. Not wishing to be seen as a pirate king and concerned about what the reaction of the British Government would be, Phelps stepped back and allowed Jorgenson to take over the rule of Iceland, in effect, becoming the pirate king of a North Atlantic island.
Jorgenson proved himself to be an able ruler with a small army of six troopers in green uniforms. Phelps began construction of a shore battery, called Fort Phelps, with old Danish guns hauled into position to protect his trading interests. This fantasy played out for two months, until the British sloop-of-war HMAS Talbot sailed into Reykjavik harbour under the command of Captain Alexander Jones. Aware that the British Government would not be impressed with a Danish prisoner of war ruling Iceland, he had Phelps withdraw Jorgenson from his role and restore the status quo. Jorgenson's doomed rule of Iceland came to an end and he sailed for England on the Orion in company with the Margaret and Anne.
The ships became separated and a fire broke out on the Margaret and Anne, resulting in pandemonium. Seeing smoke in the distance, Jorgenson took charge of events, managed to get the Orion alongside the Margaret and Anne without catching fire, where he went on board and managed to get everyone off the ship and onto the Orion, including William Jackson Hooker, who would later become the director of Kew Gardens in London after the death of Sir Joseph Banks. From a safe distance the fire could be seen to engulf the Margaret and Anne, setting off her guns and consuming all until the outer protective hull of copper floated ablaze on the horizon.
Once back in England, Jorgenson was arrested for breaking his parole of honour and was imprisoned on a hulk for Danish prisoners of war for a year, where he lived in constant danger as a traitor to Denmark, where he was declared an outlaw and a price put on his head. This experience must have played heavily on his mind, though he kept busy writing and painting, including a view of the burning of the Margaret and Anne that has recently come to light. Released from the hell of the hulk, Jorgenson moved to London and began the long slide into hell via gambling and alcohol. Employment as a British spy on the continent did not deter the slide, that eventually saw him condemned to death for failing to leave England after a period in prison.
In Jorgenson's darkest hour, William Jackson Hooker saved his life and using his influence, had Jorgenson's appointment on the gallows transmuted to transportation. This did not happen immediately, as he proved himself useful as a very good medic in the prison hospital, treating many who would be transported to Van Diemen's Land. It was in this period that Jorgenson rebounded from his confrontation with death and experienced a conversion from his former atheism to a Christian life. For Jorgen this was a deeply heart-felt experience,
becoming a lay-preacher and writing a book, 'The Religion of Christ is the Religion of Nature'.
Suddenly, word came that he would be transported to Van Diemen's Land and he left his manuscript behind for publication. Sailing on the Woodman in late 1825, Jorgenson became the only medic on the ship when the surgeon died in an outbreak of fever. Using his acquired medical skills, he kept all his patients alive for a safe arrival on the convict island, where he became an explorer for the Van Dieman's Land Company and a constable in the Field Police. A published volume of his book on Christianity found him in Oatlands and he wrote many comments in the blank pages and columns.
It was his time in Ross in 1833 as a police constable, investigating the theft of building materials being prepared for the construction of the Ross Bridge, that may have led to his inclusion on the bridge there as the king. The historical record leaves a view of Jorgenson in Van Diemen's Land as a poor man, though he continued to work as a reporter and editor, wrote a book on the Tasmanian Aborigines and his life story, 'A Shred of Autobiography'. Though in many quarters he was viewed with humour for his Scandinavian accent and legendary kingship of Iceland, there is another view of Jorgenson that may be considered that is not recorded in the historic record.
Jorgenson had lived a tough life on the oceans and in the London underworld. He was a compulsive walker, having trudged across Europe on foot through France and Germany in all kinds of weather and walked many thousands of miles around Van Diemen's Land. He wrote innumerable petitions for people who lacked the skill of writing and with his medical skills honed in prison and on the seas, he was probably a welcome visitor by many who needed medical advice or even care. Vandemonians would have known of his skills from his time as a medic in a London prison hospital and on the Woodman on her voyage to Van Diemen's Land.
There are reports of Jorgenson coming into money from his inheritance and clocks sent out to him by his family, but he was always poor. In England this poverty would have been as a result of gambling, but he never gambled again after his scrape with the gallows. The probable explanation is that as a dedicated Christian, he gave his money away to people in need and looked to the treasures of Heaven, as many Christians have, preferring poverty to the distraction of worldly wealth.
Jorgenson was a legend in his own lifetime, popularly seen as the king of Iceland, a pirate king ruling under letters of marque and in that context, it is appropriate that he is found as the king on the Ross Bridge, the convict king, or the king of convicts. In Iceland Jorgenson is called, Jorundur hundadagakonungur, which in translation means Jorgen the dog-days king. This may be the result of the Danish rulers of Iceland promoting the view that Jorgenson was setting himself up as the king of Iceland and this claim was hard to brush aside when even Captain Jones noted that one of his proclamations began in the regal manner with "We, Jorgen Jorgenson …"
Jorgenson is not a popular mythic figure in Australia now, compared to the bush ranger Ned Kelly, but perhaps when the land down under has eventually found its way out from under the British crown and like Iceland, become a republic, Jorgen will be more fondly remembered as one of our rebels worth keeping alive in a mythic context, like Ned Kelly, as well as for the story of his life and adventures.
No movie or documentary film has ever been made of the life of Jorgenson, but he has featured as a fictitious character in books over the past two centuries and in a silent film era movie 'The Bondman'. One novel released in Iceland in 1995, 'Where the Winds Dwell' by Bodvar Gudmudsson, which won the 1996 Icelandic Literary Award, opens with Jorgenson's short rule of Iceland in 1809. "Olafur inherited a violin from his father, which he had received from King Jorgenson as a gift, and as a child learnt to play it while guarding sheep in the mountains to keep the trolls at bay."
Perhaps the problem with understanding Jorgenson's character is that he was so diverse. Being referred to as "his ishlandic majesty" and with his depiction on the Ross Bridge with a crown, for many he is viewed with humour. His rule of Iceland was swift and doomed and he disappeared as swiftly as he arrived, like a mid-summer's dream and even in Iceland he has been viewed with humour.
Scratch a little beneath the surface and start to delve into the historic record and another face of Jorgenson rises up, as an effective field policeman in the Van Diemen's Land forests, as a British spy in Europe and a skilled sailor and sea captain who fought in a number of battles. He also wrote books on diverse subjects that are now important windows into a bygone era.
Jorgenson's worst enemy was his own poor judgement that led him to fame in ruling Iceland, that crippled him at the gambling tables and that sent him into the whirlwind when he fell for an Irish female convict half his age. He was warned of the disaster the marriage would become, but went ahead anyway. His drunken and illiterate wife would make him a pariah in respectable circles and the social memory of his marriage to Norah Corbett and their public brawling in the streets only served to reinforce the view of Jorgenson as humorous.
Jorgenson was a very intelligent man who kept his wits to the end and was not always as drunk as fellow colonialists were inclined to believe. As a Christian he had found an inner peace that carried him through the later years of his life, where the pen became more his weapon than the earlier sword and pistol. War raged in the colonial press and on the Governor's desk when Jorgenson set out to defend himself, building a paper castle into which he would retreat with his memories. He had dabbled with fiction and perhaps he could have been a successful novelist, if this had been his focus.
In terms of literature, the story of his life could easily be told as one of the Viking Sagas preserved in Iceland for so many centuries. He sailed the ocean waves, became a king (pirate) in Iceland, was condemned to death and saved again to go on and live a whole other life of adventure around the world in his return to Van Diemen's Land. Perhaps Vikings are now viewed as humorous characters from the belly of the Dark Ages and this similarity may not lead to popular appeal.
When Jorgenson's many many letters are considered, he is perhaps a little like the artist Vincent Van Gogh and in a later time may have pursued the life of an artist and painted his way through the world with a vision of colour and light. He did not focus on art, but followed adventure and lived his life, stepping from the stage into the shadows to leave us wondering and never sure what exactly we have seen, as in his last letter to William Jackson Hooker on 4 December 1840, less than two months before his death, he wrote "at this time of life the images which lurk around my mind partake of the character of a dream."
Ned Kelly struck a chord in our imagination when he went beyond bushranging to step out in armour and be shot, tried and hung, creating myth by his acts and an inspiration for painters, writers and movie makers. Jorgenson escaped the noose and lived a far more dramatic life, but with scenes so scattered and diverse it is hard to focus on any part of a pageant that travels around the World at the speed of a sailing ship. Perhaps one day the story will be lifted from the books and letters to tell the tale in film of the Viking king of Van
Diemen's Land, a myth in his own time and man who lived a quite extraordinary life.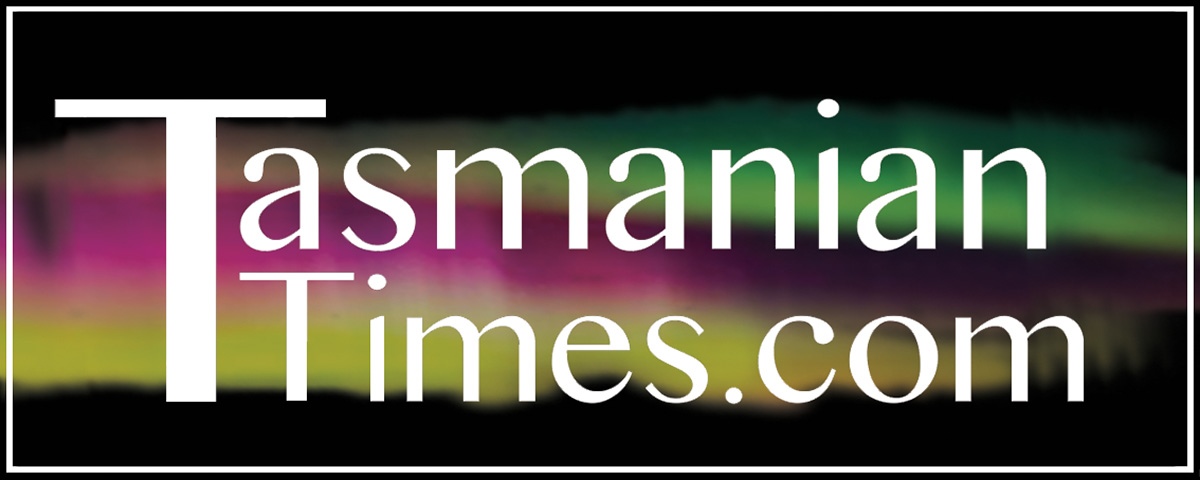 Author Credits: [show_post_categories parent="no" parentcategory="writers" show = "category" hyperlink="yes"]