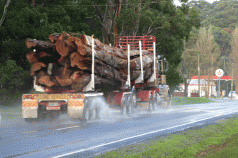 UNTIL now, the name Gocup Road will mean zilch to almost all Tasmanians. It wouldn't mean much to the majority of New South Welshmen, despite its importance to them as well as us.
On a map, Gocup Rd just looks like a rural back road between the towns of Tumut and Gundagai in southern NSW. But on the ground, Gocup is a main freight route for output from the Visy Kraft Mill at Tumut to the Hume Highway and onto Sydney, Melbourne and Brisbane.
Back in 1997, Bob Carr's NSW Labor Government were ecstatic about the planned Kraft Mill, with many supporters singing the same song about jobs and local economies, (you know how it goes- we even had a bus taking the GunnsLab Pulp Mill 'choir' around Tasmania).
At the time, I met with the Visy project team and discussed the prospect of rail transport using a re-opened Tumut- Cootamundra railway line – safer, cleaner, greener, less road damage and able to connect straight into the interstate rail system thus removing 320,000 tonnes of truckloads of mill output from rural roads, highways and urban roads, at the same time as reducing traffic congestion and the need for playing dodgem cars with late-running car commuters, drink-drivers and other risk takers in Sydney and the other cities.
The NSW Labor Government muttered meaningless words about studies of possible rail re-opening, while continuing (as they still do) to take the wrecking-ball to country rail lines.
The Howard Government said it wasn't a national issue, so not their problem, despite secretly adding Visy log roads to the mill to the list of RONIs – Roads Of National Importance. (not sure if any real money made its way from Canberra).
Twelve years on and the mill has expanded for 700,000 tonnes of output per annum.
And the promised funds from NSW labor for road upgrades, has turned into a Cinderella coach to pumpkin promise, with local councils and politicians crying foul.
Local Council's say Gocup Rd needs safety upgrading of somewhere between $60 and $83 million. Instead the current NSW Government has boldly proclaimed a grant of $500,000 dollars (wow!) – expecting a dollar for dollar match by local councils.
And now Federal Minister Albanese says – you guessed it – "can't help you" – their focus is on national roads. So their repeated advocacy for safer roads and heavier trucks to reduce truck numbers and help make road-use safer (around 2 B-Doubles to replace 3 semis) does not translate into upgrading the roads, nor to rebuilding a rail link that would use one train to replace 150 semis, right through from mill to interstate capitals.
Plus there is a lot of other products to and from the region that could use a re-opened rail route, estimated at up to 1,000,000 tonnes pa.
So the rail line remains closed. A real stumbling block is the very long historic wooden trestle bridge over the Murrumbidgee River. Yet while the federal government were busy duplicating the Hume Highway, they could have included a new rail bridge in the same plans and alignment.
I don't believe I have to translate the issues above into the Tasmanian situation and the problematic and dangerous transport issues surround the planned Paul Lennon Memorial Pulp Mill.
I will leave the very salient last words on safety and funding of Gocup Rd, to two local mayors from the Tumut region:
"Once the anger has disappeared, the disappointment is extreme" (Graeme Tickner, Gundagai May 2009). "The issue of ..upgrading should have been addressed by the state twenty years ago, as it promoted and encouraged the growth and development of the timber industry" ( Trina Thompson, Tumut, Oct 2009).
May the warning bells ring loud!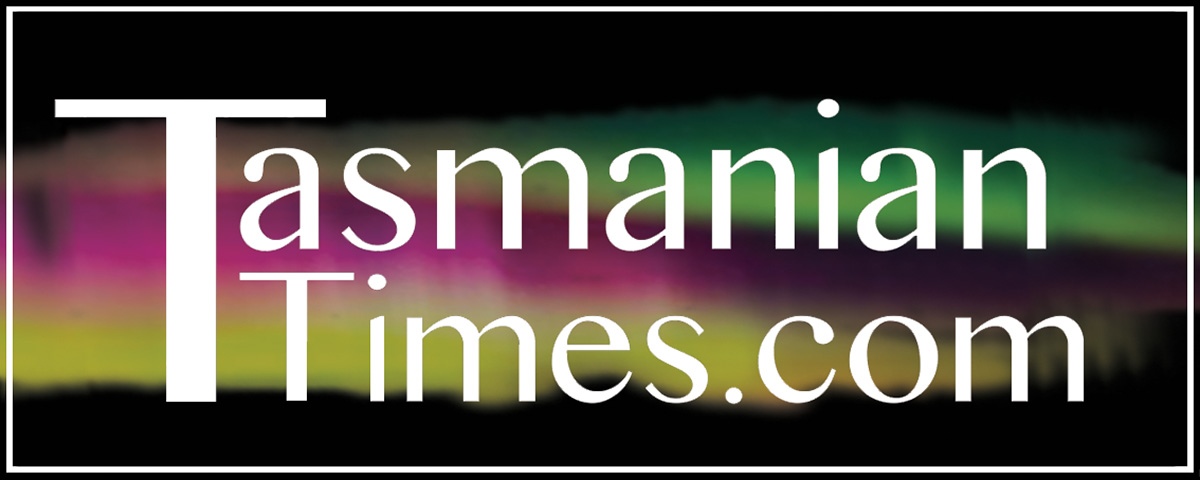 Author Credits: [show_post_categories parent="no" parentcategory="writers" show = "category" hyperlink="yes"]