What better time than Melbourne Cup Day 2009, the first Tuesday in November, for Tasmania's ultra-cynical Premier, David Bartlett, to announce the presentation of legislation amending the 2007 Pulp Mill Assessment Act (PMAA), an amendment which goes beyond the normal provisions of the legislative requirements applied to any other Tasmanian projects, including those which are termed "projects of State significance".
Bartlett decided to use the rhetoric and tactics of his former leader, Paul Lennon, saying that the mill "should be decided on whether it can meet the world's toughest environmental guidelines and the demands of its financiers, rather than by lawyers…".
This is an amazingly false statement, as is known in much greater depth and understanding now than when the unjust PMAA was passed into law. At that time no-one was to know that the federal parliament would apply much more stringent environment controls where the Commonwealth had jurisdiction, especially in relation to the impacts of mill effluent on Commonwealth waters in Bass Strait.
The Tasmanian PMAA made no attempt at all to apply similar levels of control in relation to Tasmanian waters. This in itself is evidence sufficient to trash Bartlett's statement. He was one of those Tasmanian politicians who supported the PMAA without even considering its environmental impacts.
Bartlett well knows that if Commonwealth environmental law applied more broadly, and included jurisdictional responsibility to consider impacts on the Tamar Valley, on water catchments, on air, on use of aerial spraying, on people's health and welfare – to name just some of the problems associated with the project – the PMAA would never have got to the drafting stage, let alone being much more stringent in its requirements.
Bartlett also knows that the project was deemed "critically non-compliant" by the assessment authority (Tasmanian RPDC) responsible for evaluating "projects of State significance", a matter of days before Gunns withdrew from that process. Bartlett also knows that some of those areas of non-compliance were ignored by the PMAA.
Bartlett also knows that the "world's toughest environmental guidelines" do not apply to Tasmanian forestry management practices. Clear felling, as it practiced in Tasmania, native forestry operations as they are conducted in Tasmania, logging of old-growth forests as it is conducted in Tasmania, do not meet the standards required by possible investors in the project and possible buyers of Tasmanian pulp, who require FSC certification.
Bartlett is not telling the truth when he says the "intent of the original legislation" was to meet tough environmental guidelines.
We can, of course, look forward to further amendments of the PMAA to meet whatever Gunns sees is in their shareholders' interest. No doubt we can look forward to learning how the Bartlett government has used more taxpayers' funds on Gunns' behalf, whether in be on overseas trips (secret or otherwise) by bureaucrats and politicians, or in extra "incentive sweeteners" to prospective JVPs, extra infrastructure, or merely lots of bureaucratic time and effort to get those pipelines from Trevallyn to the mill site.
But that's probably already been done, and we just don't know about it. But as Michael Aird made clear to Tamar Valley residents during the weeks leading up to Melbourne Cup Day, if things go wrong and people get hurt, that's not the problem of government. That's a problem for the people who get hurt.
If there is a kind of poetic justice in Bartlett's cynical attempt to use the first Tuesday in November to bury the story of the PMAA amendments – in the sense that it was the day when the Melbourne Cup was tarnished by the participation of the Chechen dictator's horse Mourilyan – there is another aspect to Bartlett's cynicism which needs some emphasis.
Bartlett has imitated Paul Lennon's tactic of "fast tracking". There are just five parliamentary sitting days left this year. Bartlett is deliberately trying to lock in another two years for Gunns' permits without the ramifications of that decision being adequately debated by parliament.
He is attempting to ensure that Gunns' permits are kept alive well into the term of the next State government, whatever its complexion. This means that there will be another two years of indecision among thousands of Tasmanians about their future across a range of industries, not just in the forestry sector, but in many farming communities, and right throughout the Tamar Valley – all to serve the interests of one company.
Perhaps Bartlett's intent is to ensure a further decrease in confidence among Tasmanian farmers, fishermen, tourist operators and land owners in those parts of Tasmania where resources for the mill be grown, and where land and water supplies will be increasingly siphoned off for more plantations.
Perhaps Bartlett's intent is to drive people out of the Tamar Valley, to lower land values, to diminish the Valley's value by inhibiting investment – except in forestry for a nearby mill.
What we now shall see is how these amendments will be forced through the Tasmanian Parliament in the remaining sitting days.
Dave, Karl's view: HERE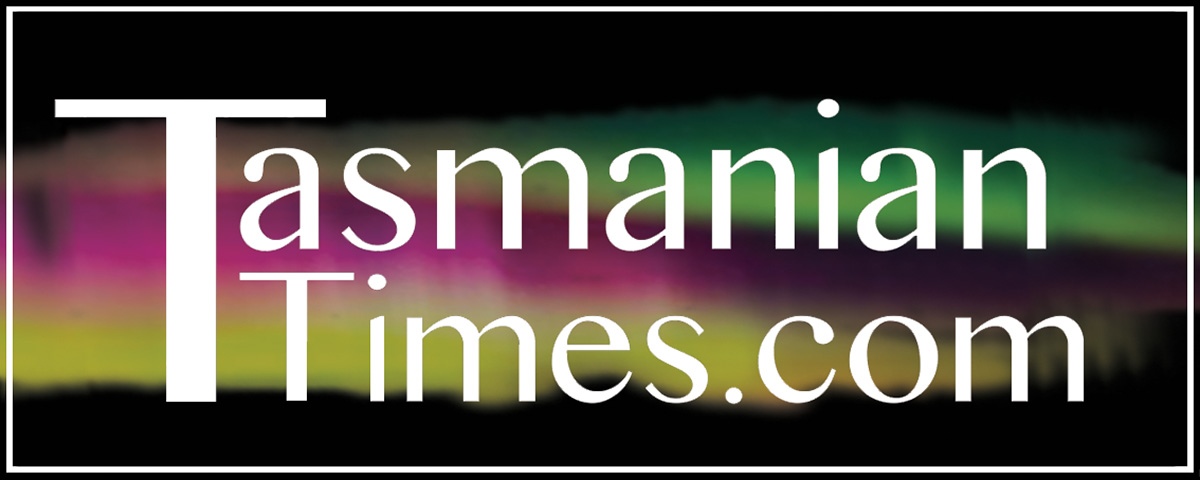 Author Credits: [show_post_categories parent="no" parentcategory="writers" show = "category" hyperlink="yes"]