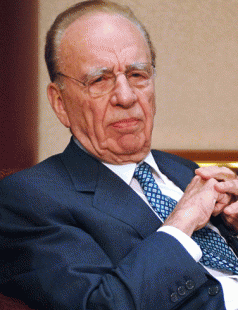 Beseiged by declining ad revenue and readership, befuddled by the internet revolution Old Media leadership in Tasmania has looked firmly to its navel and drawn in its belt another couple of notches.
As its once great guru Rupert Murdoch thrashes his old dragon's tail menacingly, demanding that his worldwide readership pay for content ( Time to pay up, Murdoch warns internet companies , News Corp will charge for newspaper websites, says Rupert Murdoch ), his local media functionaries and associated Old Media execs, fumble around for some way out of the Maze.
Tasmanian Times was delighted to hear this morning, as this article was about to go out, that there is complete agreement with this analysis from none other than Mark Scott, ABC Managing Director: ( The Fall of Rome, HERE ).
Rupert and his Old Media cronies and their underlings have one thing in common. They are Old. And they are befuddled. They are self-important (it's only a story if I thought of it); obsessed with the Bottom Line and screwing every last cent; increasingly less interested in the true freedom of debate and ideas. They impose an idea of culture and community. They no longer reflect it.
They are arrogantly dismissive of New Media ( TT is rarely mentioned by mainstream media in Tasmania ), principally because they just want the arrogant upstart prick and his bloody website to just go away please…
They are pompous, self-absorbed, in Rupert's minions' case, more-Rupert-than-Rupert as Rupert's tabloid ideas trickle down the 140-newspaper worldwide food chain; unaware that Rupert-lite is alientating to any local community it is imposed upon.
Some say ( Death of newspapers: It's the advertising, Stupid , Rupert and the Death of Hubris ) they are getting their just desserts.
Perhaps they just don't get it; perhaps at heart they are so fundamentally stolid and immoveable that they simply do not understand the paradigm shift uprooting their self-satisfied, complacent worlds.
One who fully grasps it is my friend, social analyst, Mike Bolan:
The new communication and journalism is created by three major recent phenomena:
1) Internet and mobile phone connectivity and capacity (e.g. send photos, messages)
2) Ability of users to share ideas with each other in real time (see video Here )
3) Cost of production and distribution dropping to close to zero (see video 2 Here )
It is these forces that are threatening the conventional media.
I note that at the event on Thursday, the Future of Journalism is represented by the Dinosaurs (the conventional media) sitting around discussing their importance and their view of their importance in the future.
Yawn.
Watch the videos above and you'll recognise that this is a failed model.
People can now compare notes in minutes. The Iran elections and effects of the Chinese earthquakes were around the world in minutes. The Examiner was surrounded and replaced, their ideas declared redundant within hours.
The future of journalism is the citizenry and they aren't represented on the panel.
Ah well. Let the dinosaurs do their kicking I suppose, they'll be gone soon enough.
Back to Tasmania, and here's my take on the media outlets, Dragons, Dinosaurs and all.
Commercial TV: A flick over the news and issues. Good for grabs and images. Southern Cross has a history of being resolutely pro controversial logging company Gunns Ltd
The ABC. Terrified of upsetting anybody. So obsessed with balance that its relevance is sometimes sadly limited. Final proof of the truth that Balance is Appeasement; Fairness is Truth?
And its Tasmanian contribution to journalism is consistently inadequate. Not so bad on weekdays. Utterly pathetic on weekends.
ABC News here employs over two dozen journos, mostly television, but their weekend bulletins are a disgrace, more so when you consider they only have one daily TV news service, the 7pm news.
And like Peter Patmore before, Michael Aird is always good for a press release / interview to catch the ABC's Sunday bulletin.
Look at last weekend. Saturday had less than 5 minutes of local news. Sunday had 4 min 40 seconds.
*Austal catamaran contract / Aird comments / new Tas Police boat (finally) *Poverty week (at Risdon Vale!) *Bob Brown book launch (charitably regarded as local story) *Freycinet race
And that's it! Dreadful.
Mind you, there are truly tenacious investigators … Conor Duffy of the 7.30 Report; and Felicity Ogilivie has dished it up on The World Today, and there are sporadic outbreaks of forensic analysis, eg Stateline. And the foot soldiers dutifully battle on.
And as for online content … don't go there, because generally there's too little there. And it's often, like, 9 hours 10 minutes ago. Massively under-resourced.
Televisual equivalent of the Mercury's missing pages Here.
And, say readers of Tasmanian Times, it is very hard to get a look-in on ABC Local Radio Talkback.
The Advocate: Dunno.
The Australian: A newsbreaker because of standout reporter, writer, forensic journalist Matt Denholm.
The Mercury:
A dozen or so experienced journalists — mainly sub-editors — lighter, The Merc still consistently whips the other outlets with Chief Reporter Sue Neales leading the charge.
But there's a huge disconnect … its emphasis is too often unrepresentative of its local culture. How often do you open the pages or read online about murder, rape, accident, assault, crims in the stocks, missing dogs, cute Princess Mary or List Journalism of 10 Bests. Between the lines though, certainly are proper journo gems.
However …
Ever since the great debate over not publishing news of former Premier Jim Bacon's cancer ( Managing the News: Here ), there have been doubts and questions about the sometimes too-cosy relationship between incestuous Tasmanian mainstream media and the Apparatus of the State.
Currently there is a persistent rumour that The Mercury sat on a Sue Neales' exclusive on the silica plant plans for the North-West Coast, after there was discourse between Treasurer Aird and Higher Echolons of The Mercury. No doubt words like "scuttle plans for a great jobs, jobs, jobs-creating industry" or "commercial-in-confidence" were freely in use. If it's true, which of course, it may not be.
And now to the Ex, ferociously tightening its belt and reliant on the largesse of its major corporate sponsor(s):
The Examiner has a real problem.
It's Editor, Fiona Reynolds was recently awarded Telstra Tasmanian Businesswoman Of The Year.
Congratulations.
But in a significant proportion of her patch her newspaper is reviled, because of its blatant bias towards one of its major advertisers, Gunns Ltd, proponent of the equally reviled pulp mill plan.
Like all newspapers worldwide it has suffered huge hits from the GFC; one unsubstantiated figure has revenue down by 80 per cent; with rumours of further cutbacks.
Tasmanian Times has been told:
1: The Examiner has cut its wages bill by selective elimination of senior and qualified staff, 11 from editorial at last count.
2: It has trimmed expenditure in Tasmania by utilising Fairfax's pool of features and services (sensible and predictable).
3: Attempted to strengthen a beseiged community profile through a Buy Locally campaign. Critics say this is superficial and hypocritical; eg, is it true that travel for executives is booked through a Melbourne travel agent rather than a local business?
But it is in its subservience to The Establishment and its big advertiser Gunns Ltd, that The Examiner has a real credibility problem.
Witness the furore over the reporting of Saturday night/early Sunday morning's "smoke-bomb" penis drawing attack on the home of Gunns Chairman John Gay. Front-page splash 200pt heading with picture: Here
And as if on queue, the pollies and ex-pollies came out of the woodwork with thinly veiled attacks on anti-pulp mill campaigners.
Then the follow-up editorials and columns Here and the follow-up former Premier Paul Lennon Eco-Terror wedge: Here: Vigiliantism has been part of the tactics of anti-mill activists for some time
And the chiming-in, political-advantage-seeking of senior Liberal Peter Gutwein: Gutwein, HERE
Then, unfortunately for media pundits, Lib-Lab pollies and former Premiers, the truth emerged:
Their investigations have found the damage was a prank involving several intoxicated men
The backlash to this self-evident bias has been ferocious.
Just on Tasmanian Times:
Lennon has a long history of attempting to pervert the course of justice
Selling papers by accusing the innocent
The Examiner and Lennon: Contempt for due process
Over the years Gunns Chairman John Gay and his wife have made many claims of victimisation, all dutifully reported and subjectively commented on by Examiner journalists and commentators.
A little history at this point, an excerpt from this speech by writer Richard Flanagan: Here:
Why is it that the Launceston Examiner can run on its front page, as it did but a few short weeks ago, an extraordinary story in which the wife of Gunns' chairman John Gay claims persecution by Green extremists. Accompanying the story was a photo of Mrs Gay wearing a fur coat, showing her to have a slightly improbable face that appeared as if recently steam ironed.
Now it is a matter of record — if not of front page reportage in Tasmania — that conservationists are bashed, lose jobs, have their cars firebombed and homes burnt, and routinely receive death threats. So where was the evidence to back up the extraordinary claim of the clearfelling contessa?
"She said," the article reported, "Mr Gay's photo was plastered everywhere in Melbourne with the words "rapist" and "murderer" written on it."
I have friends and family in Melbourne. When I rang them on this matter, none had seen any photos of John Gay, far less ones maligning the misunderstood millionaire monopoly chairman. Of course, Melbourne is a big town — bigger, dare I say it, even than Launceston — and I am not saying it didn't happen. Only that no one I know knew about any of it. Most people I rang didn't even know who John Gay was. Yet without one piece of supporting evidence, the Examiner ran this, and several of other of Mrs Gay's assertions, as a front page story. As the truth.
More than three years later … where is the evidence?
And things haven't improved much at The Examiner, in the more than three years since, despite the valiant attempts of new Editor Fiona Reynolds.
Now we have been subject to, courtesy of The Examiner, a re-run of the Great Eco-Terrorist Horror, first run by one Paul Lennon, then Deputy Premier way back in 2002:
Remember this: From, Still waiting, Paul: Here:
BY RICHARD FLANAGAN
The only sight sadder in Tasmania than the stuffed thylacine in the Hobart Museum is that of a desperate politician reworking the oldest trick in the island's politics.
It goes like this: when your fortunes are low, denounce Greenies as troublemakers who lose us jobs and who will do anything to win their arguments.
The hoary old favourite was most recently trotted out by Deputy Premier Paul Lennon who, faced both with an imminent election and the recent destruction of heavy forestry machinery, felt the need to associate conservationists with this lamentable vandalism, and in so doing attempted to take us all back to brawling in the clearfells.
Almost as much of an anachronism as a stuffed thylacine himself, the man who embodies all the long dead develop or perish values of yesteryear, Paul Lennon is regularly touted as future Tasmanian premier.
Yet unless one can call an output of woodchips double the combined total of the rest of Australia an achievement worthy of lauding, Lennon as a minister has been inept, failing to address the long term problems of the forestry industry, his handling of the Southwood project arrogant and clumsy, leading only to outraging community groups across the south and making what not so long ago looked an impossibility, the election of a second Green parliamentarian in Franklin, now a real possibility.
In such desperate straits, a few months out from an election, some Greenie bashing from a government good on rhetoric but indolent in office and short on any real achievement, was perhaps as inevitable as it is untrue to our history.
For the last thirty years the Green movement has been a serious political force in our society, in which time the forestry industry has shed jobs consistently while the growth in employment has been in areas prophesied by the Greens back in the 1970s-tourism, fine food, culture-sometimes, as in the case of the revival of Strahan, in direct consequence of Green campaigns.
As for violence, the only violence I can recall has always been directed at conservationists.
From the mysterious disappearance in 1972 of Brenda Hean and Max Price in their Tiger Moth on its way to Canberra to protest Lake Pedder's flooding, with dark stories of sabotaged planes, to the beating of Bob Brown in Queenstown during the Franklin campaign, to the firebombing of Jack Lomax's car in the Picton, Tasmania has a shameful past of violence being suffered by Tasmanian conservationists but never used nor advocated by them.
There are sound reasons for this rejection of violence.
Both philosophically and politically the Tasmanian Green movement in its many forms has always been deeply wedded to non-violent protest coupled to constitutional means-parliamentary election, legal challenge and international forums-to fight for their causes.
Because these methods have by and large proved successful there never have been serious voices raised in the Green movement here advocating violent or destructive methods.
So where is the evidence to back up the deputy premier's suggestion of green destruction? Well, strange to say, there is none.
All that is on offer is another old election favourite, the unsigned letter, and a venture into print by a cabinet colleague, Peter Patmore, that states the obvious: that extremists do exist, and could exist here, but produces no proof that this is so.
Last weekend in type big enough to announce the Downfall of Rome, The Examiner devoted an entire front-page to the green line and crudely drawn penis graffiti on John Gay's house.
And the targetting of the anti-pulp mill campaigners began in earnest. But where was the evidence? Where was the examination to determine it wasn't drunks, or kids, or disgruntled ex-Gunns employees?
Where was the investigative journalism?
Answer: Non-existent.
Rather than hysteria interrogated, we had hysteria promoted. What readers got was further evidence of subservient, corporatised self-interest.
As remote from the high ethics of journalism as …. words fail me!
And …
Northern readers of The Examiner sent Tasmanian Times these questions for Examiner Editor Fiona Reynolds to answer at tonight's Future of Journalism seminar:
Why is Paul Lennon writing for the paper?
Are you aware of a perception in Northern Tasmanian that there is a pervasive and widespread bias in the Examiner towards Gunns Ltd – one of its largest advertisers?
Can you categorically state that the Examiner's reporting of the pulp mill issue has not favoured the interests its advertisers — namely Gunns? What are you doing to change this culture?
Does The Examiner or any of its senior editorial staff hold personal relationships with Gunns senior managment or have strongly held ideological positions about the logging industry which in turn influence the way they report the pulp mill issue?
Is it fair to say that some reporters at the Ex. have allowed their sources at Gunns to frequently dominate the flow of information as a way of furthering the company's own agendas. For instance the John Gay soapbox piece which was said to have arrived at the paper "unsolicited".
This perception is supported by disturbing testimonies from ex-journos and employees of the paper. These people tell of Gunns leaning on the newspaper over certain journos and content. Are you aware of this? Are you taking any action?
How much editorial pressure is the Ex under from Gunns and does Gunns' corporate advertising influence the content of the Examiner?
Does or has Gunns to your knowledge had any influence in censoring content and journalists and the recruiting or dismissal of staff?
Throughout the pulp mill assessment Gunns constantly published in the Examiner a large quantity of ads, including special sections. One of which earned the Examiner the Barra Award ( Here ). Don't the northern Tasmanian public have a right to be cynical?
Have Examiner reporters used framing devices in stories by featuring some angles and downplaying others so as to give more favourable outcomes to Gunns and the pulp mill? If so why?
If so Does the Ex. acknowledge that marginalising certain voices in favour of corporate and advertising interests contravenes the standards of journalism?
Many people have complained that when Fiona has been absent from her desk there has been a noticeable change in the way the Examiner reports the pulp mill issue? The Examiner put to the test. Specific allegations include a slant towards pro-pulp mill letters being published. Have you recieved complaints about this?
Is it really appropriate for Paul Lennon to be writing a column for the Ex. considering the fact he may be forced to front an upper house priveleges committee over concerns that he misled the parliament and the committee over the pulp mill? Not to mention an integrity commission when it gets up? Do you think the public really want to hear from a Premier who resigned with an approval rating of 17%. Don't you think Tasmanians have made their feelings about Paul Lennon clear? What's the point of all this Fiona? Isnt this just another way to backdoor positive comment about Gunns Pulp Mill into the paper? Isn't this just another pleasing outcome for Gunns?
Is it true that the Examiner has, at times over the life of the Pulp Mill issue, received on a daily basis hundreds of letters to the Ed. speaking against the pulp mill? To your knowledge Fiona has the Ex. always fairly reflected this in the ratio of letters published for/against the mill in the letters to the editor column?
As the Tassie Times states: Balance is appeasement, fairness is truth.
And, More good reads on the future of journalism, from Jonathan Este, Director, Communications, Media, Entertainment & Arts Alliance:
Clay Shirky: It's going to take a whole lot of new ideas and experiments to replace public interest journalism: Here
( And I just found this from Shirky in 1997, which shows how farsighted he was… Here )
Newsosaur: What content will people pay for? Alan Mutter says this will come as bad news to publishers planning to peddle the content they are already producing: Here
Online Journalism Blog: There is a fundamental disconnect between journalists and their employers on how to use social media: Here
Paid Content: News Corp says research shows people will pay for content online. Oh, no they won't says Paid Content, based on their research: Here
Niemann Reports – the fall edition: Let's talk, Journalism and social media: Here
Michael Wolff: Rupert doesn't get new media, says the author of the most recent Murdoch biography: Here
And there's more: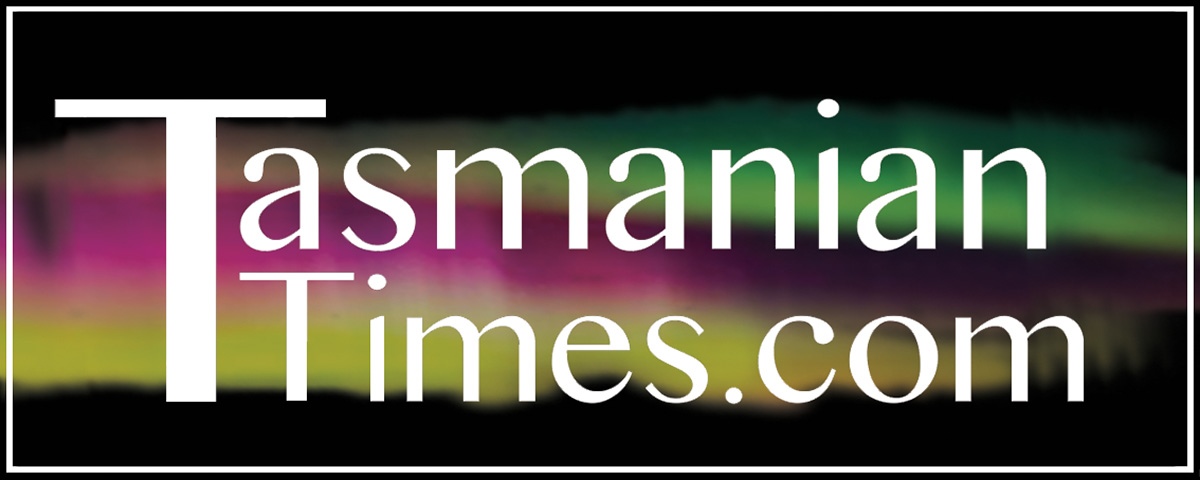 Author Credits: [show_post_categories parent="no" parentcategory="writers" show = "category" hyperlink="yes"]