No, Hartmann's not a Tasmanian "eco-terrorist" – that is, he's not an anti-pulp mill citizen or resident of the Tamar Valley. He's an American radio journalist, and his comments were made in relation to the fundamentalist free-market policies of the disastrous US administration of George W. Bush.
But he could just as easily have been writing about the policies of the Tasmanian Labor administrations of Lennon and Bartlett, now seen to be completely identical. The latest manifestations of this "corporatocracy" in the Tasmanian polity, revealed during the last few days, are Treasurer Aird's taxpayer-funded trip to Europe on behalf of Gunns' attempts (if they can be believed) to lure a foreign joint-venture partner to build their pulp mill, and the exposure of the real "line in the sand" position of Premier Bartlett in a letter he wrote to John Gay (Dear John) in early May this year.

One of the truly paradoxical features of neo-liberal administrations the world over, whether they exist in Europe or America or Australia or elsewhere, is their zealousness in ensuring that the legislative arrangements in favour of corporate interests are done in secret, behind closed doors beyond public scrutiny, but that in all aspects of their public behaviour they show themselves to be active representatives of corporations in a completely transparent manner. So it was with Lennon, as it always has been and still is with Aird, and now is with Bartlett.
Therefore, Aird flies off to Europe on a mission he says he cannot and will not reveal in any of its details. It is a secret who he will speak with (all arranged behind closed doors), cloaked by such things as "commercial in confidence", but all the world knows he is working for Gunns. Whatever deals have been done, whatever has been decided about how to build the pipelines, whatever has been determined about how Gunns will get seven million tonnes of woodchips per annum, whatever has been decided about how the mill will compete with Chile, Russia and elsewhere in the marketplace – all of these things, and others that need sorting out in the corporate interest – what we do know is that Aird is working for Gunns. He is being paid from the public purse to work for Gunns, for the benefit of Gunns' shareholders, who are overwhelmingly other corporations. That is completely open and transparent.
The letter of Bartlett to Gay is important in showing how, when a "corporatocracy" exists, how the law is made, in the words of Hartmann, which "will inevitably screw workers and citizens". The key part of the letter says this:
'The Pulp Mill Assessment Act 2007 approved the mill to proceed notwithstanding the provisions of any other Tasmanian Act. The statutory effect of the Act and the State Permit which is established is that any permit, licence or other approval that may otherwise have been required under any other Act is taken to have been granted. In lay terms, the State Permit was a "one stop shop" for all the State approvals necessary for the project."
The intent of this was not to inform Gay, obviously, because he already knew. The intent was for Gay to use the letter "in order to finalise arrangements for the financing structure of the project", in such a way which indicated that any public opposition to the mill, in relation to construction, commissioning and operation, were covered, whatever might happen.
Constitutional lawyer Michael Stokes (UTAS) has already argued in detail how the legislation has been framed to make it almost impossible for any legal challenge to be successful at any stage of the construction and operational phases, irrespective of the adverse affects that could eventuate across a broad spectrum of social, environmental, economic impacts.
There are a number of blatant lies in Bartlett's letter, which in themselves are quite outrageous (for example the pulp mill is a downstream processing investment which will "modernize our industry and improve environmental and social conditions"). Perhaps the most prominent lie is Bartlett's statement that "the Permit contains a detailed framework of conditions to ensure that the environment is safeguarded…". In the context of the clearfelling in water catchments as current standard practice, this alone makes it difficult to know what word or phrase to use to articulate the absurdity of Bartlett's statement. Intolerable? Cowardly? Treacherous? Obscene?.
Obscene actually. What Bartlett has written is breathtakingly dishonest in the extreme. Everyone knows, and knows well, that the PMAA was "critically non-compliant" with environmental safeguards required by the RPDC, and also that PMAA safeguards for protecting the marine environment were well below standards required by Commonwealth law.
It is probably immaterial to mention that Bartlett offered to work for Gunns in much the same way that Aird is now doing. After all, Bartlett's letter merely confirms what we already knew.
Anyway, if you had any doubts about what Bartlett meant by a line in the sand, or by openness and transparency, or by kindness, cleverness and connectedness, if you don't know now, you never will.
Just read his Dear John letter, written 7 May 2009:
Download Bartlett letter to John Gay: Sep18_Bartlett_to_Gay_May09_N_McKim_ATTACH1.pdf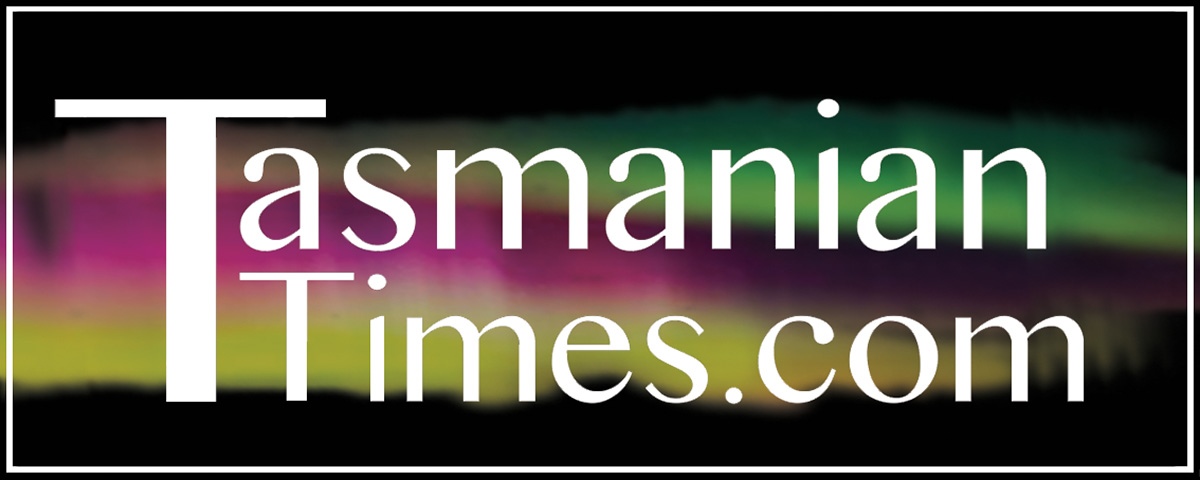 Author Credits: [show_post_categories parent="no" parentcategory="writers" show = "category" hyperlink="yes"]