WARRICK JORDAN
Tasmania is often viewed as a land of plenty, with abundant, if sometimes mismanaged, resources. Prior to white settlement, the Midlands was the island's most fecund hunting ground. Since the 1820's, these fertile, open plains have in large part underpinned the Tasmanian agriculture sector, forming the original wool-dominated economy which enriched Tasmania's squattocracy.
Now however, the Midlands is facing its worst ever drought, with long range climate forecasts suggesting the dry times will continue. Some farmers have already left the land, with many others just hanging on. Farming families and the communities that rely on them, such as those in Ross and Oatlands, are fast running out of options.
Many, such as Premier David Bartlett and the Tasmanian Farmers and Graziers Association's Tony Clarke, see large scale irrigation projects as the long term solution to the problems of the Midlands and other drought stressed areas, such as the East Coast.
"Most farmers have had negative income over the last three years," says Clarke, the TFGA's Drought Manager. "The alternatives are running out for them."
Twelve major irrigation projects, administered by the state-owned Irrigation Development Board, with a total value of $400 million and covering an area of 178,000 hectares, are currently planned. These projects will be dwarfed however, if the vision of recently returned Tasmanian and former Harvard Professor of Business, Jonathon West, is adopted.
West is encouraging an overall investment of one billion dollars in irrigation infrastructure over the next decade in order to boost Tasmania's agricultural output from $545 million to $4.7 billion. Premier David Bartlett, in an attempt to define his leadership in terms of the big picture developmental vision so beloved of Tasmanian leaders, has enthusiastically embraced West's 'food bowl' vision as a hydro-industrial style future-building exercise.
The development of irrigation schemes has widespread support amongst the Midlands farming community, with many other urban Tasmanians appearing largely ambivalent towards the situation developing in drought affected areas. Others, including some farmers, treasury officials, and environmentalists, are expressing concern regarding the economic and environmental sustainability of the food bowl scheme.
Construction on the Midlands Water Scheme, the largest irrigation project currently planned, is expected to begin later this year. This $78 million, 50,000 hectare project is shaping up as a significant test case for the viability of the broader food bowl vision.
Northern Midlands sheep farmer and irrigation activist James Walch is one the many Midlands farmers who perceives the necessity of the Midlands Water Scheme. "We've had three years of half our average rainfall. The little bit of irrigation we have has allowed us to survive, just, the last three years," says Walch.
Whilst overwhelmingly supportive of the scheme, Walch also qualifies this with the pragmatism expected from someone accustomed to earning a living in a sometimes unforgiving landscape.
"I see the introduction of introducing water into the Midlands as giving people options, but I wouldn't say it's the only option, as it won't cover the whole Midlands," he says. "What the Midlands have to offer is large areas of reasonable soil that can be suitable to larger developments, but that doesn't mean it will all go that way."
Walch is also sceptical of the state government's aim to 'drought proof' Tasmania. "I think it's a furphy," he says.
A few kilometres down the road, near the historic town of Ross, Rae and Lindsay Young, who are working towards an environmentally sustainable sheep farming operation, see multiple problems with the Midlands Water Scheme.
In the early 1990s Lindsay had his property assessed for a smaller scale irrigation project. "The recommendation then was that if I wanted to grow the kind of crops I needed to grow to make irrigation pay, bearing in mind that the water was free, I would be better off moving to any area with better soils, lower pumping costs, and better access to water," says Lindsay.
The Youngs are also concerned that the environmental sustainability of the project is not being properly assessed. "If you wanted to be environmentally sustainable, you'd want to have a big question mark over stealing someone's water, and I think these schemes are predicated on the fact that the water is coming from some other catchment. They might have an abundance of water in that catchment, but if we want to irrigate, maybe we need to go to that catchment," says Rae, a former government ecologist.
Former government geohydrologist David Leaman expresses similar concerns regarding the sustainable allocation of water. While confirming the government's oft-quoted line that Tasmania receives 12% of the nation's rainfall on only 1% of the nation's land mass, he is at pains to point out that this water is unevenly distributed, with most water falling in the rain shadow on Tasmania's west coast.
Leaman believes that hydrology modelling in Tasmania is insufficiently developed to determine sustainable water allocations, particularly given that ground water and the impacts of upstream forestry operations are currently not accounted for. He has witnessed large scale over-allocation in other irrigated areas in Tasmania, such as the Coal River Valley, and is concerned the same mistakes will be made state-wide.
"The water simply isn't there," says David. "Yes, you could irrigate bits of Tasmania, but planning which bits hasn't even got started."
Salinity is also a significant concern. "At Ross and Tunbridge, the salt has only been stable in those areas because there has been no water," says David. "If your land goes saline, you're finished, and I've known enough farmers to know that I wouldn't like to see that happen."
Kevin Knowles, of the Upper Meander Catchment Group, has been one of the most prominent of those opposed to irrigation schemes. Knowles was involved in a highly publicised court battle over the use of water from the completed Meander Dam Pipeline, which he believed was being used in salinity prone areas.
The CSIRO is currently completing a Sustainable Yields Project for Tasmania, which will provide water yield data for the state, and should be completed by September. Knowles believes that the development of further water projects without this data is a grave mistake.
Sven Myer, of the state-owned Irrigation Development Board, believes that the assessments and environmental safeguards in place for the schemes will ensure appropriate environmental outcomes. James Walch and the TFGA's Tony Clarke agree. Walch also offers what he sees as a more fundamental guarantee for the sustainability of irrigation schemes.
"We do understand environmental issues. We are good land managers," says Walch. "Farmers are the best environmentalists you can have, because if they muck up their own backyard, they don't produce, and if they don't produce, they don't survive."
The Midlands Water Scheme, and the food bowl vision, also appear to be facing significant economic hurdles. Leaks in April indicate that Tasmania's Treasury chief Don Challen holds significant reservations regarding the long term viability of irrigation projects. Given the significant fiscal tightening evident in the recent state budget, and the continued downward forecast for the state government coffers over coming years, there is a distinct possibility that this reluctance from Treasury to hand over large amounts of state government money will continue.
As well as state government funds, both the 12 currently planned projects and future developments are dependent on significant cash inputs from both the Federal Government and farmers themselves. The failure of Premier Bartlett and Water Minister David Llewellyn to secure funding for irrigation projects in the Rudd government's $4.7 billion pre-Christmas infrastructure package has fuelled speculation that the Federal Government is reluctant to hand over promised funding.
Sven Myer, while uncertain as to whether funding for the current projects is confirmed, is confident regarding the schemes. "We're working on the projects requested by the minister, and we're confident the funds will be forthcoming," Sven says.
There are also concerns that cash strapped farmers, with little income and diminishing equity may be reluctant to invest their required percentage in the irrigation schemes. Farmers, government, and industry representatives, however, see government loans, increased farm value, and the potential to produce higher value products as
compensating for the current lack of capital.
The economic and environmental issues regarding the Midlands Scheme pose larger questions concerning the viability of David Bartlett's food bowl vision. In a situation, however, where the economic and environmental capital of farmers is fast drying up, options appear be limited.
While issues in this state involving development, economic and environmental concerns are often are often depicted in black and white terms, it will come as no surprise to many that, like the old growth logging issue, irrigation encompasses numerous shades of grey, with the division between pro-development and pro-environment being largely artifice.
David Leaman, for example, is not opposed to irrigation developments, but only those he believes are ill-conceived and unsustainable. He also recognises the extreme difficulties faced by Tasmania's farmers.
"It's a very difficult situation, and I don't have the answers, but it may be that some of those properties have to go. I can't judge that. There may be other options. Maybe we should be paying people to conserve biodiversity on their land," Leaman says. "The question is, what do you do? And you have to be honest first, to farmers and to townspeople."
"That's the impression you get on all these schemes," says Rae Young. "Is that they are going to be built, and it doesn't matter what the consequences are.
"I think there's a whole lot of things you can do to make this catchment without necessarily adding any more irrigation," says Rae, referring to areas of the Northern Midlands subject to irrigation development. "Maybe David Bartlett should consider chucking some money at teaching people to farm better, because we all farm badly. We can all farm a whole lot better than we farm."
James Walch also recognises that changed farm practices may be necessary for those some farmers. "For the people who can't get access to the water, or don't get access to it, it doesn't mean pack up your bags and go. Maybe we have to farm differently," he says.
In contrast to the Young's, however, Walch is broadly supportive of the present state government initiatives, seeing the current interest in the communities of the Midlands as long overdue. "What we need is a government which creates an environment in which these regions can develop, and the spin off to that is that it strengthens regional Tasmania."
While the environmental and economic issues surrounding irrigation in Tasmania will no doubt continue, the outcomes resulting from the development of the Midlands project will determine, in part, if David Bartlett's food bowl vision will come to fruition, or whether it will join the long list of Tasmania's unrealised irrigation pipedreams.
This feature appears in the upcoming issue of Togatus , the relaunched UTAS student paper. A version also appeared in the quarterly social justice/environment paper WAI Quarterly (www.waiquarterly.wordpress.com). The video feature can be viewed at http://www.youtube.com/watch?v=tV4NWXOCb-M , and also www.engagemedia.org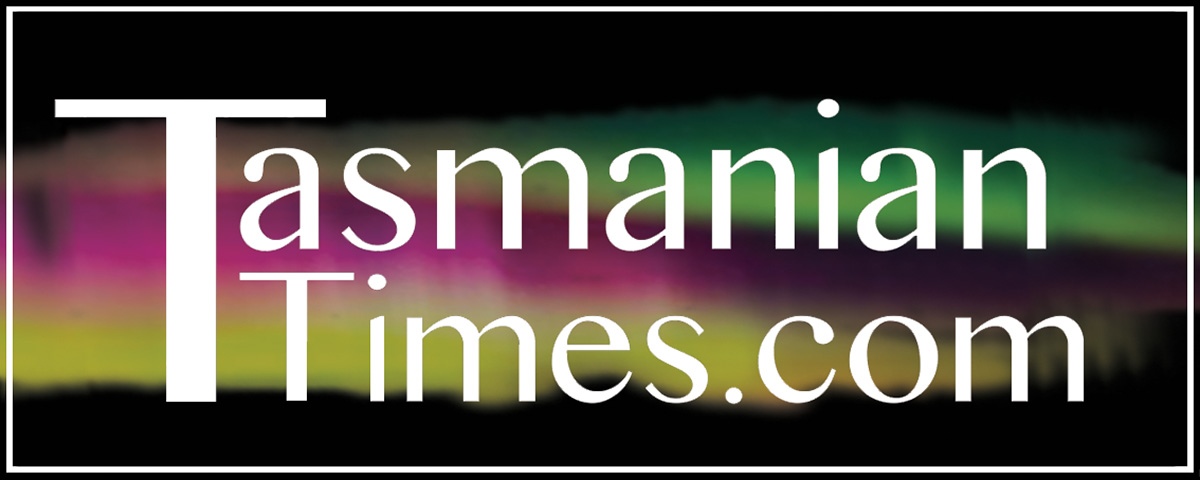 Author Credits: [show_post_categories parent="no" parentcategory="writers" show = "category" hyperlink="yes"]